Best Oil Free Moisturizers for oily and Combination skin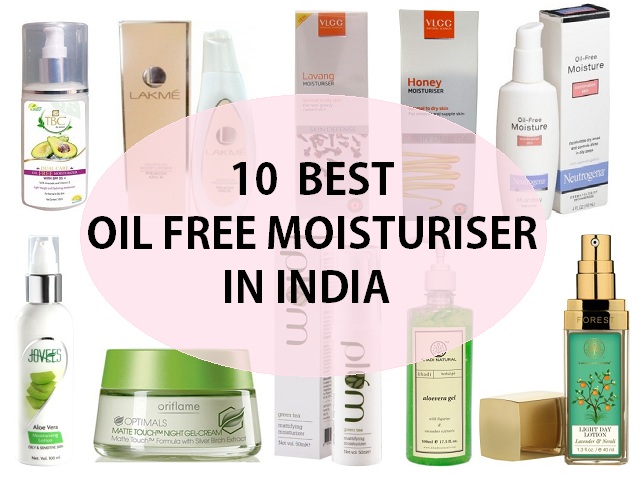 Do you have oily skin that gets greasy after some time? Then surely, you will need a moisturizer that is oil free in nature and will make the skin oily. Skin moisturizers are of two major types one that gives immense moisture and are suitable for dry to normal skin. The other type of skin moisturizers are water based and oil free which are good for oily to combination skin. When we use greasy skin creams and moisturizers then there can be chances that the skin pores will get clogged. Clogged skin pores may result in the pimples and comedones. Therefore, if your skin is oily, always make sure that you use oil free moisturizers that get into the skin easily. So, now you must be thinking which are the best oil fee moisturizer in India that you can try. If that is the case, then read our compilation on the best oil free skin moisturizers and creams for combination skin and oily skin.
Best Oil Free Moisturizers and Creams available in India (2022) For Summer Season
Neutrogena Oil Free Moisturizer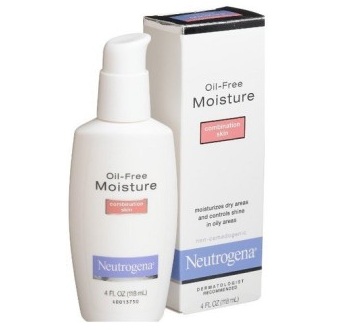 This is a brilliant oil free moisturiser which gets into the uppermost skin surface easily and skin appears glowing and radiant. All this without the trace of oiliness. This is a dermatologically tested moisturizer brand for normal to oily skin that doesn't clog the pores therefore is safe to be used on oily and sensitive skin.
Forest Essentials Light Day Lotion Lavender & Neroli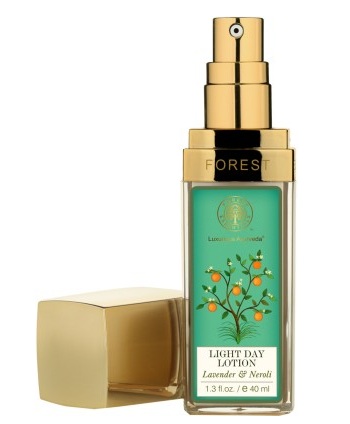 Forest Essentials day lotion is a light moisturiser which is enriched with Neroli and lavender. Neroli is ideal for skin lightening and even toning the blotchy skin while lavender soothes the skin. The oils in this day lotion are cold pressed oils which are pure and unadulterated. This is further infused with the herbs and also has Yasada Bhasma. Yasada Bhasma is a natural sunscreen that gives protection against the harmful UV rays.
Lakme Fruit Moisture Peach Milk Moisturizer SPF 24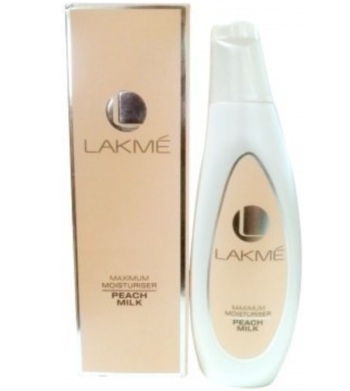 Lakme peach milk moisturiser is one of the best Lakme product since this moisturiser is suitable for normal to oily skin. This is a light weight lotion like in consistency and is oil free in formula. The goodness of the peach extracts will nourish the skin and hydrate but won't make the skin feel shiny or oily.
Jovees Aloe Vera Moisturizing Lotion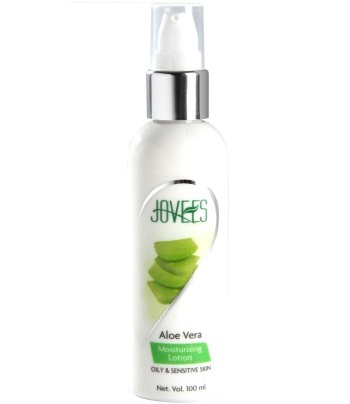 Aloe vera is a very moisturizing ingredient which helps to heal and rejuvenate the skin. This moisturiser is ultra light and is non greasy in nature. This is helpful in retaining the skin's natural moisture without being oily. This also tones the skin and that is due to the natural skin healing aloe vera in it.
VLCC Honey Moisturizer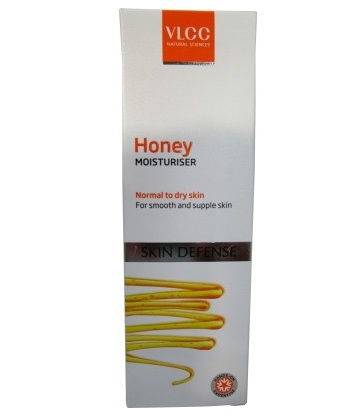 Honey is a natural moisture retaining ingredient that occurs naturally in nature. This moisturizer can be added in your oily skin acre routine since this is oil free and yet hydrating. Honey also acts as a deep skin rejuvenator which revives the dull and lifeless skin. This Jovees oil free moisturizer is for 159 rupees for 100 ml. This also conditions the skin and also leaves it toned.
VLCC Skin Defense Lavang Moisturizer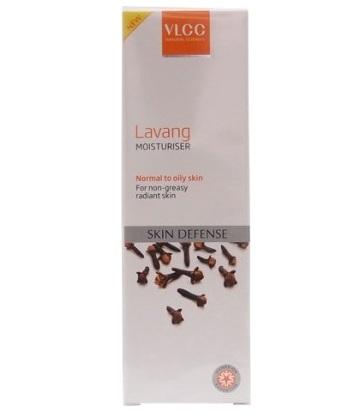 VLCC lavang moisturiser is also a great choice of skin moisturizer for oily to combination skin. This is because the lavang extracts will cool and sooth the skin and also gives benefits like anti aging. The clove oil extracts and neem oil extracts are non oily in texture. It is excellent in giving protection and cure against the breakouts. Clove oil and neem oil both are anti bacterial ingredients that helps the skin to stay fresh and clear.
Plum Green Tea Mattifying Moisturizer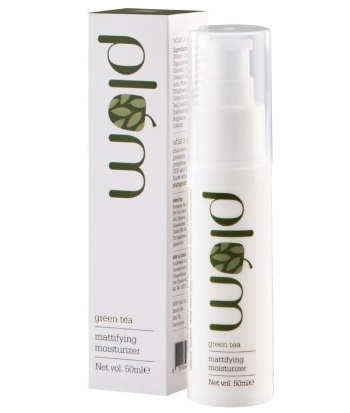 Green tea is a potential anti oxidant which help the skin stay younger. Anti oxidants are ideal in giving protection against the free radical. Free radicals are to be blamed for the cell aging. The green tea moisturiser is oil free moisturizer that is suitable for women with oily acne prone skin. This can be used during the acne breakouts as well since this will not worsen the condition. Green tea is also known to heal the skin like we see the rashes and redness when we face pimples and acne.
Khadi Herbal Aloevera Gel with Liqorice & Cucumber Extracts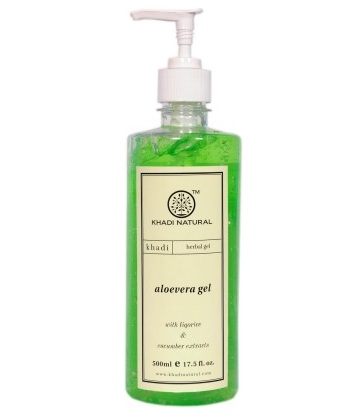 Khadi herbals makes herbal and natural skin care and hair care products. These products are suitable for many men and women. You can try Khadi Aloevera Gel with Liqorice & Cucumber Extracts. This is a gel with the goodness of licorice that whitening the skin naturally and cucumber that tones the skin while aloe vera gel is great for healing the skin. This gel is a suitable oil free moisturiser for people with acne prone oily skin since the gel texture won't clog the skin pores and skin appears glowing. This also contains the lemon peel extracts which further help in skin whitening.
TBC By Nature oil Free moisturizer with SPF15+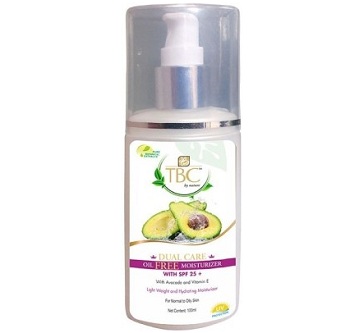 This is not just an oil free moisturiser but has SPF 15 as well so that it can double up as a sunscreen and a moisturiser. This is ideal or people who have got oily and acne prone skin since the oil free formula will not clog the pores and skin appear silky. This is for 120 rupees for 200 ml therefore the price is also affordable for the quantity. This oil free moisturizer can be tried by both men and women.
Oriflame Optimals Matte Touch Night Gel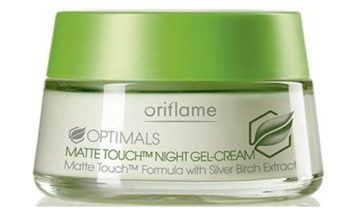 This might be a night gel cream but this is suitable for oily skin. Since the texture is gel like this will penetrate into the skin without leaving any greasy layer or shine. This gives a matte looking skin which feels hydrated. The dry areas on the skin feel moisturized and the oily areas feel matte. This can be used by boys/men as well. This entire range has day cream, night cream, cleanser and toner which can also be tried. Read: Best Cleansing Milks for oily skin
These are the best oil-free moisturizing products for oily and acne prone skin in India. Have you tried any of these? If you are looking for the moisturizer for your different requirements, then do go through these posts as well.
Recommended Articles: