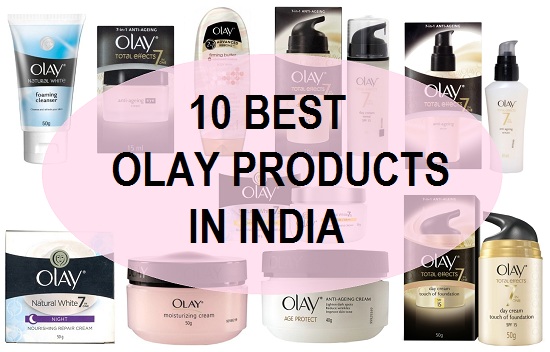 List of Best Olay Products in India with Reviews: 2019
Olay is a promising brand that makes face wash, anti aging skin care products and some fairness related products. Olay products are good with their quality and price is also affordable except of the expensive Olay Regenerist range that targets the mature skin and claims to fight the signs of aging. Some of you have asked us which are the best Olay skin care products, then to answer those, we have compiled this list of best Olay products in India that you can try along with their prices. These products included in the list can be skin whitening creams, night creams, anti-aging products and also the creams for dry skin. 
Top 10 Best Olay Products in India (2021)
1. Olay Natural White Foaming Cleanser Face Wash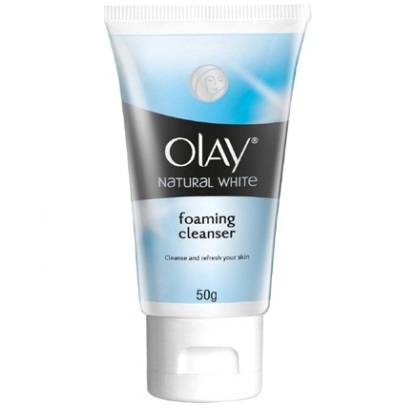 This Olay product is a foaming cleanser that gives a natural fairer looking healthy skin. This is effective in removing the dirt, pollutants and sebum off the face. The Olay face wash is basically is a thick and foaming in nature therefore more suitable for the oily skin type. Even it can be regarded as an effective face wash for acne prone skin.
Price: This Olay facial cleanser is priced at 99 rupees for 50 g tube pack.
See: Best Garnier skin care products
2. Olay Moisturizer Cream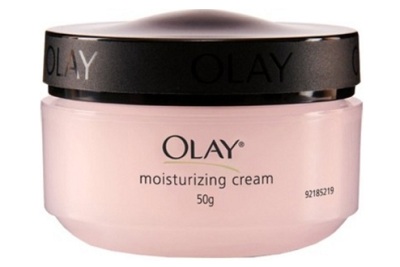 If you need a daily skin moisturiser without any fairness claims or anti aging properties then this Olay moisturiser cream can be tried. All this does is to give immense boost of moisture to your skin and keeps it moisturized for up to 12 hours. This Olay cream is excellent face cream for dry skin in Indian market.
Price: This Olay cream product is priced at 220 rupees for 50 g.
3. Olay Natural White Night Cream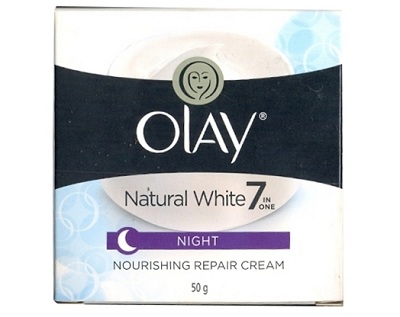 Those of you who would like to get whitening on the skin through a night whitening cream can try this. It claims to lighten the skin tone and a natural healthy glow. This cream is formulated with the triple vitamin complex that includes Vitamin B3, provitamin B5 that removes the dark spots, blemishes and dullness. It is one of the best skin whitening night creams.
Price: This Olay cream is priced at 340 rupees for 50 g
4. Olay Body Wash plus Body Butter Ribbons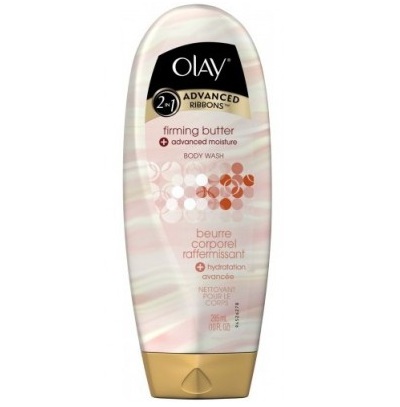 This is one of the best Olay skin care products in India since the body wash is ideal for all the skin type especially for the dry skin. This provides hydration and feels luxurious. This cleanses the body skin and gives a sense of freshness all day long.
Price: This bodywash from Olay costs 229 rupees for 295 ml.
5. Olay Age Protect Anti-Ageing Cream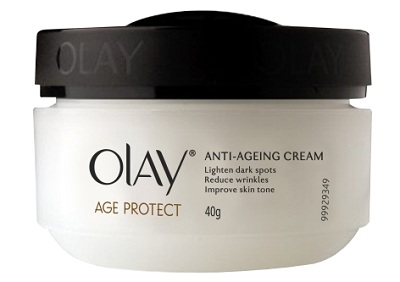 This is an anti aging cream which basically targets the younger people over 25 years who would want to use an anti aging cream so that the signs of aging like the fine lines and wrinkles. This cream is enriched with the beta hydroxy that will enhance the natural skin renewal rate which also improvises the skin tone and texture over the time.
Price: 275 rupees for 40g.
See: Best Garnier hair care products
6. Olay Natural White 7 in One Day Glowing Fairness Cream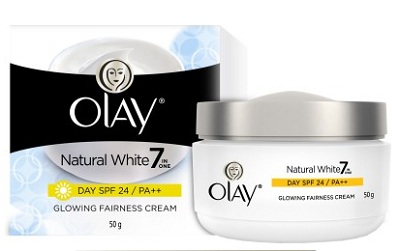 Olay Natural White Day Cream is mainly to brighten up the dull and shallow complexion. This is formulated with SPF 24 PA++ and the triple nutrient system which has the enrichment of the vitamins B3, pro B5 and E. This Olay fairness cream helps to cure the dark spots. Acne marks and also tones the skin. This Olay product is a cream that can give glowing skin within few days application.
Price: It is priced at 320 rupees for 50g smaller packs are also available for else.
7. Olay Total Effects Normal Day Cream SPF 15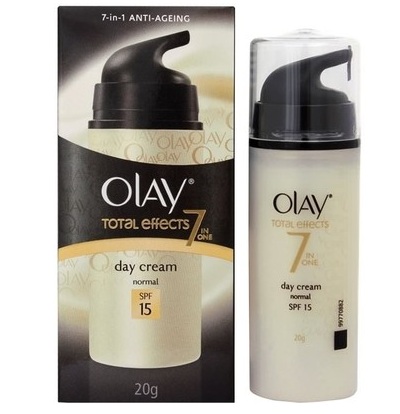 Olay total effects range targets the mature skin that needs a firmer and taut looking skin with visibly reduced signs of aging. This is for normal skin and for oily and dry skin as well there are variants available. This is a good Olay cream for dry skin that comes with SPF 15 to protect against the UV rays.
Price: This cream costs 375 rupees for 20 g pump pack. See: Best Aloe Vera face wash in India
8. Olay Total Effects 7 in One Anti-ageing Eye Cream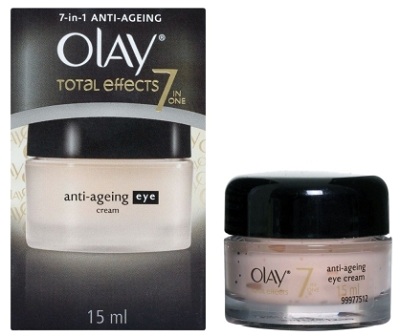 You must be aware that signs of aging starts to show on the eyes like in the forms of faint lines under the eyes and crow's feet, therefore an under eye cream is essential even if you are in your 20s. This Olay Total Effects 7 in One Anti-aging eye cream cures the appearance of signs of aging like the bad looking dark circles, crow's feet and fine lines under the eyes. This moisturizes the delicate under eye area and gives firmness to the skin there.
Price: This under eye cream costs 749 rupees for 15 ml.
9. Olay Total Effects 7 in 1 Anti-ageing Serum
For oily skin serums works the best. Not only that if you have dry skin then you can go ahead with a serum which penetrates deeply in the skin and then go with the cream over the serums. This serum is also from the Total effects 7 in 1 range which targets the aging skin problems. With regular application this improvises the texture and tone of the skin. This also makes the skin firmer and a lot better in appearance the skin appears tight and plump which visibly reduces the fine lines.
Price: This is for 779 for 50 ml.
10. Olay Total Effect 7 in 1 Day Cream Touch Of Foundation SPF 15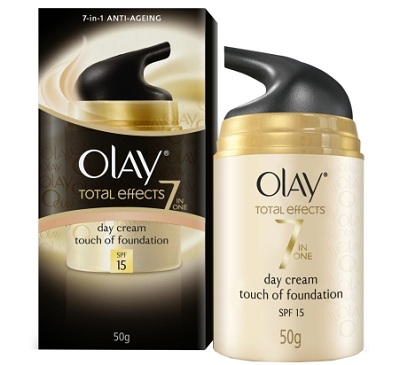 If you want to fight the signs of aging but also needs a skin cream that you can use during the day time and give you some sought of cover up, then this Olay Total Effect 7 in 1 Day Cream Touch Of Foundation is ideal. This has the goodness of the skin aging fighting nutrients and products and the pigment that makes the skin look better than before. In fact, this also has SPF 15 to give sun protection. This cream is for 799 rupees for 50 g.
This was the list of best Olay products for skin and includes products like creams, shower creams, moisturizers, fairness creams available in India.