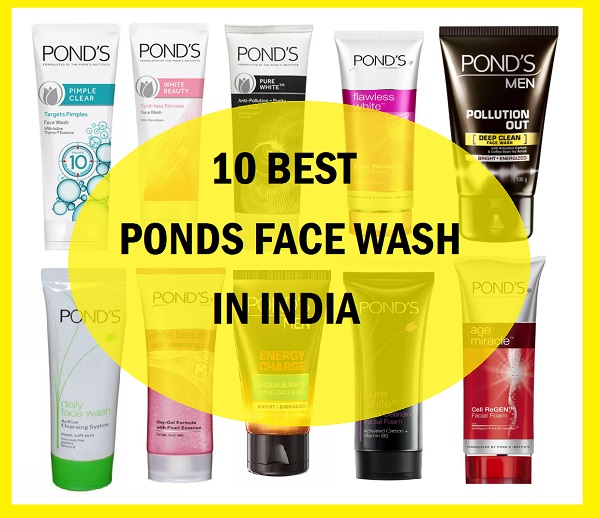 10 Best Pond's Face Wash Available in India. Pond's is a well known brand which has been here since ages. It's an Indian brand that is under Hindustan Unilever and has been there to give men and women a plethora of skin care products. Pond's mainly focuses on skin care products like face wash, skin creams etc. They have got daily range, skin whitening range and anti aging range of products for mature aging skin. Their products are affordable and within the price limits of most of the people. This is why Pond's products have been found very easily and liked by men and women of all ages. 
10 Best Pond's Face washes in India For different skin types (2021)
Let us check which are the Ponds face wash that you can try. These facial cleansers are not in the list of top products rankings etc but they are for various skin types. Do check out the best Lakme products in India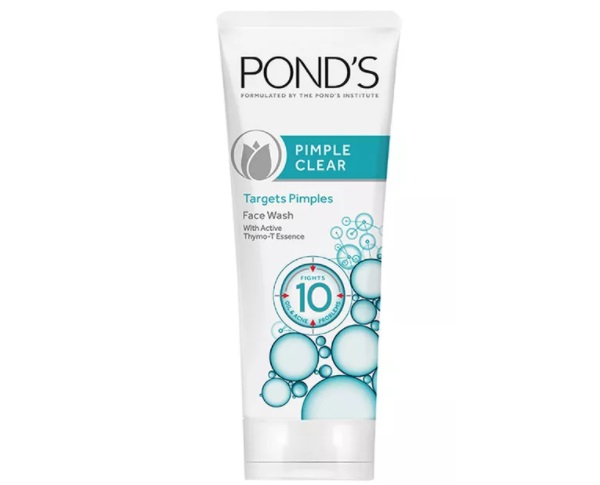 Are you struggling to get rid of those pesky pimples? Then this Pond's pimple clear face wash is apt for you. It has the clinically proven Active Thymo-T Essence, that is a unique anti-pimple combination formulated with thyme oil and pine oils. This claims to give you visible difference in just 3 Days. Pimples can be painful and when they leave marks, it gets gently irritating. After all, we do not want a blemished skin complexion. Do we? This targets the pimple causing bacteria and you get softer skin. 
Recommended for: Face wash for all skin types but oily and acne prone skin can get major benefits
Price: 75 rupees
2. Ponds White Beauty Daily Spot-Less Lightening Facial Foam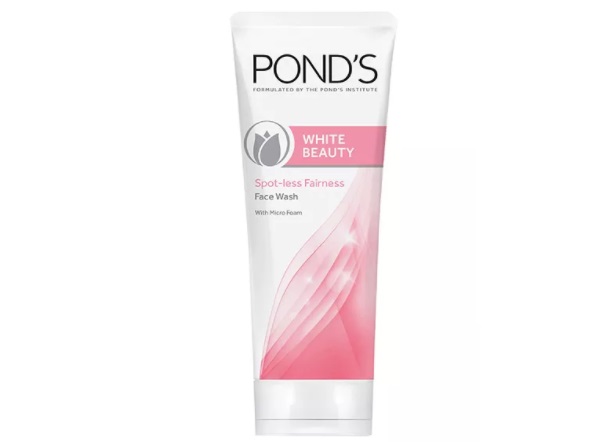 The next Pond's face wash on the list is for fairness and skin lightening. Yes, a lot of us would need skin lightening face wash. While they can not make anyone miraculously fair, at least they can still brighten the skin and make the skin tone lighter by removing sun tanning. Pond's White Beauty Daily Lightening Facial Foam is a foaming face wash which I have personally found more suitable for oily to normal skin as this can dry the skin a bit. So, boys and girls out there with dry skin, this may not be the best one. To whiten the skin, this is rich in the Vitamin B5 which lightens the skin cells by eliminating the sun tan and skin darkening. The unique formula of this foaming facial cleanser for skin fairness removes the dullness and darkness of the skin.
Recommended for: Ponds face wash for fairness for all skin types except for dry skin
Price: 35 rupees for 18g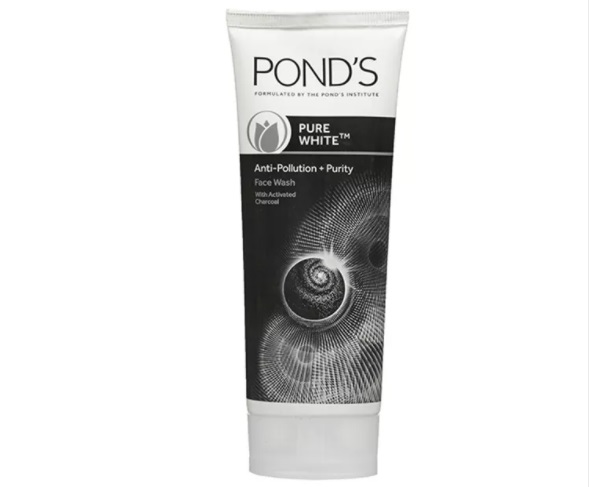 This is the latest face wash which is anti pollution in formulation. Don't you think these days, pollution is a major culprit that darkens the skin and steals the natural beauty of your skin. Pond's Pure White Anti Pollution and Purity Face Wash gives a thoroughly clean experience and radiant skin. This squeezes out the grime and pollutants from the skin. This face wash penetrates deep into your skin cells to remove clogged dirt, dust and grime form the face. The ingredients treat the skin in a gentle way but rough on the impurities. The face wash is thick just like the ponds pimple clear face wash and creates thick foams and detoxifies the skin.
Recommended For: All skin types
Price: 104 rupees
Another deep cleansing facial foaming face wash is this one. The rich whitening facial cleanser is suitable or all skin types and creates a balance of skin whitening and hydration. After using this, I have noticed that my face looks fairer and matte without the traces of oils. After few hours, the oils come back and skin looks darker again hence, I like it as oil control is something that most of the oily skinned ones desire. It also smells really nice and subtle. The refreshing smell is good when you wash your face with this foaming whitening face wash. It is not extra drying like the other Pond's face wash.
Ingredients
Myristic acid, Glycerin, Stearic acid
Recommended for: Face wash for all skin types
Price: 175 rupees
5. Ponds Men Energy Charge Icy Gel Face Wash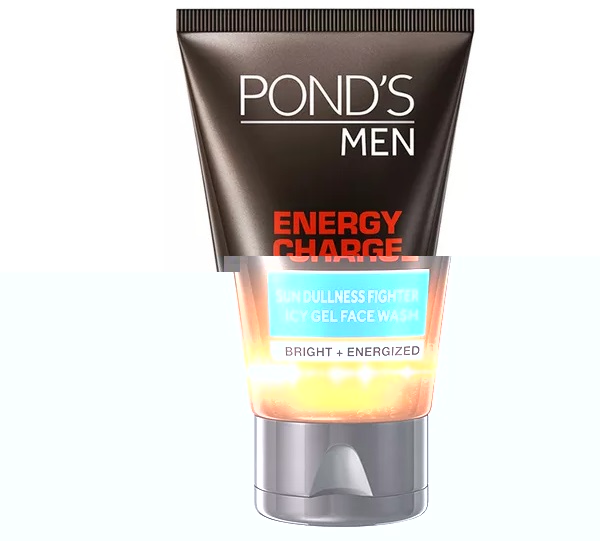 POND'S Men Energy Charge Icy Gel Face Wash is made for the men's skin. This Ponds face wash is formulated for boys who stay in the harsh UV rays. Do you know guys, that the sun rays are the major cause that darkens the skin and makes it look dry and lifeless? So, while you cannot avoid the sun altogether but you can still use products that can helps minimize the effects of the sun rays. It is also rich in the coffee beans extracts which gently exfoliates the skin and skin appears brighter. Coffee also acts as antioxidants for the skin. It claims to fight those stubborn dark spots and marks on the face. The icy gel texture of this Ponds face wash is wonderful in making the skin feel cool, but the cooling is not long lasting. My husband used this and said that this is only ideal for the summer time. He liked that this controls the sweat and oils and the reddish color of this face cleanser.
Recommended for: Men with all skin types
Price: 100 Rupees
6. Ponds Men Pollution Out Face Wash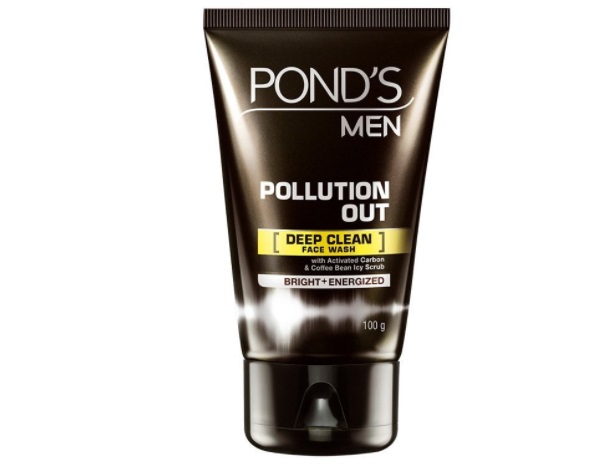 Another men's face wash in this list is this Ponds Men pollution out face wash. This made with a content that is rich in the activated carbon. These days the concept of activated carbon has become really popular. Pollution out face wash has these tiny granules and a creamy base that extracts the impurities from the skin. Men's skin faces a lot of harsh things on through out the day like the pollution particles, dirt, sweat and what not. The activated carbon extracts act like a small magnets that squeezes the impurities settle deep in the skin layer. So, guys with this you get beautiful thoroughly cleansed skin and no oils or sebum. This Ponds face wash too contains coffee bean extracts which mildly cleanses the skin on a surface level.
Recommended for: Men with all skin types especially for menw it oily skin and skin prone to acne.
Price: 100 Rupees
7. Ponds Cell ReGEN Facial Foam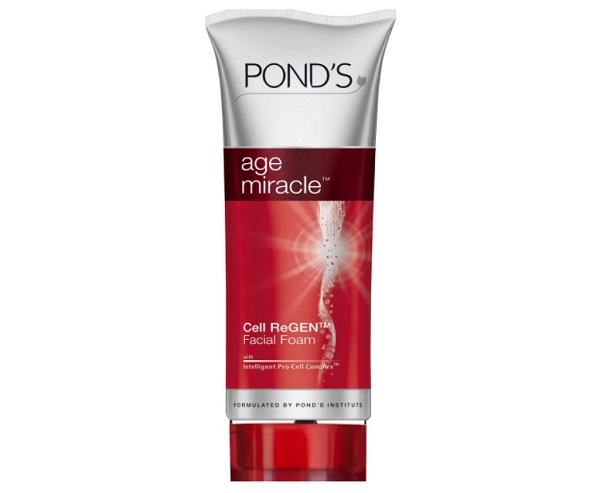 Pond's Regen is made for the mature skin. The red packaging is for the aging skin or should we say that, this is the Ponds face wash which is made for people who are over 35 years of age. The ingredient in this are appropriate for the aging skin that puts a delay on the process of cell aging. Moreover, this is very moisturizing. When your skin ages, the first thing you will notice is the dryness soften skin. While the skin is getting drier the lines and wrinkles forms. It also micro-exfoliates aged skin to reveal a brighter younger new skin. This Ponds anti aging face wash for aging skin also cleanses thoroughly without leaving skin dry or flaky.
Recommended for: Dull Dry and mature skin
Price: 299 rupees
8. Ponds Daily Face Wash  
    
Here's another Ponds face wash for dry skin. Pond's Daily Face Wash is a gentle facial skin cleaner not only cleans your skin from within but also makes it feel alive. This face wash is gentle and suitable for frequent use as it does not strip your skin of its natural oils. It is also enriched with Vitamin E and skin softners. I like the texture of this face wash but this is not very effective for the oily and acne prone skin. I think this face wash is more for the normal to dry skin. The mild and refreshing smell also brings a niceness on the skin. This is also soap free so, all those of you with dry skin who are looking for a face wash with soap free formulation can do give it a shot. You never know when it become your HG face wash.
Recommended for: All skin types
Price: 140 Rupees
9. Pond's White Beauty Pearl Cleansing Gel Face Wash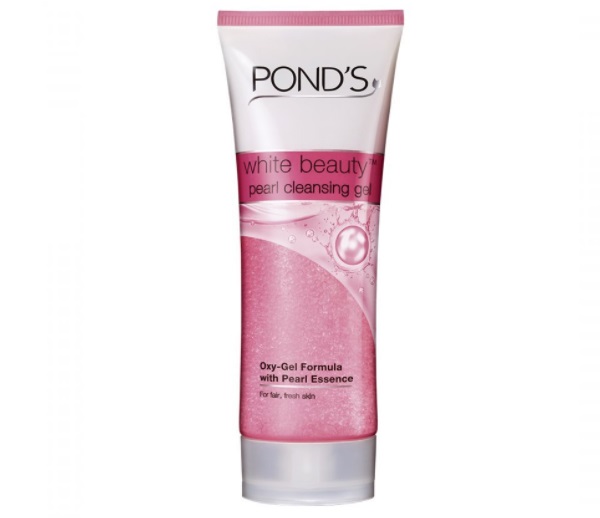 Do you like a gel face wash for the dry skin? Yes, this Pond's White Beauty Pearl Cleansing Gel Face wash has the gel base with a pearl content. This Pond's face wash is very hydrating and that hydration is not the creamy moisturization types but this has a soft satiny lathery texture. It gentle gets rid of the sebum, impurities etc and cleanses the skin. You can also remove the traces of makeup with this but not the extreme water proof makeup. The peal essence also brightens the skin. I have oily skin and when I used this Ponds face wash, I liked this but at times it makes the skin a bit slimy.
Recommended for: All skin types
Price: 99 rupees
10. Ponds Pure White Deep Cleansing Facial Foam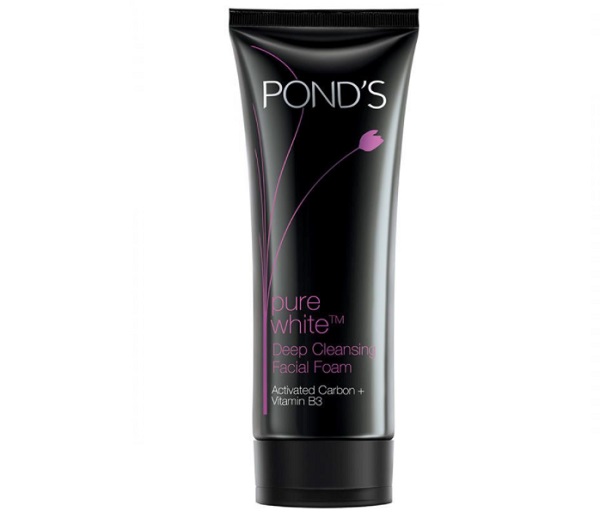 Pond's Pure White Deep Cleansing Activated Carbon Face Wash is also rich in the activated carbon that gives a nice cleanse skin feel. You may have dry skin but I will not recommend this face wash. I am saying this as when my mum tried this she said that it does nothing for the dry skin rather accentuates the dry patches on the skin. On the other hand, this can be a suitable facial cleanser for someone whose skin is oily, acne prone and combination. This activated carbon cleanser easily absorbs and lifts away the black impurities and pollution particles.
Recommended for: All skin types except for the dry skin
Price: 40 Rupees
These are the best Pond's face wash available in Indian for the different skin types.
Do check out the best face wash for Oily and Acne Prone Skin and do subscribe to my channel friends :)