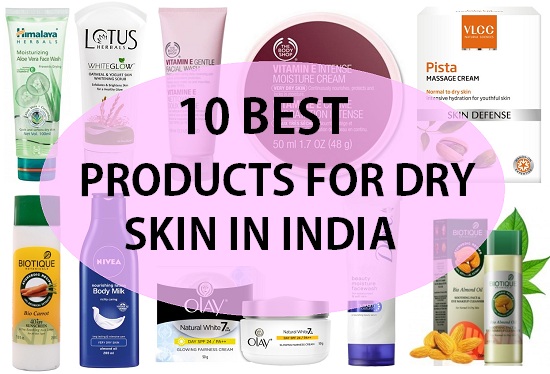 Best Skin care Products for Dry skin in India with Reviews and Price List
Rough, stretchy and flakiness on the face and body indicates dry skin. Dry skin needs special attention since when not taken care well, your dry skin can develop fine lines and roughness. The texture of the skin also changes and becomes flaky therefore dry rough face skin should be given ample amount of time when you wish to keep your dry skin healthy and glowing. Any skin care starts with using the right and suitable products, therefore choosing them careful is the better step in keeping the skin healthier and glowing.
Top 10 Best Products for Dry skin in India For Glowing Skin (2022) 
Here are 10 best and worth trying skin care items suitable for dry skin and sensitive skin that are available in India. These products have suited most of the people so, these can be tried for your dry skin as well. Let's have a look at the list of products meant for the normal to dry skin types. You should also use the packs for dry face available in India.
1. Himalaya Moisturizing Aloe Vera Face Wash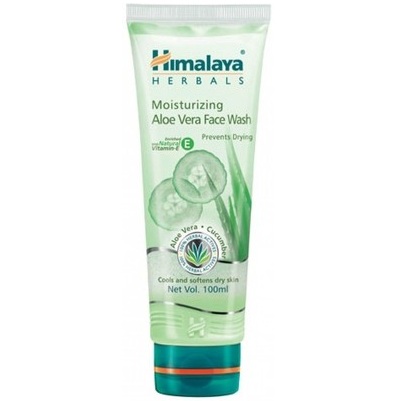 A facial cleansing is the first step in all the skin care routines. For dry skin, we should choose a face wash that should not leave the skin dry, flaky or stretchy after cleansing. This Himalaya face wash is priced with aloe vera is a gentle soap free formula which cleanses the face without striping the essential oils. 
2. Biotique Bio Pro Carrot Protective Lotion – SPF 40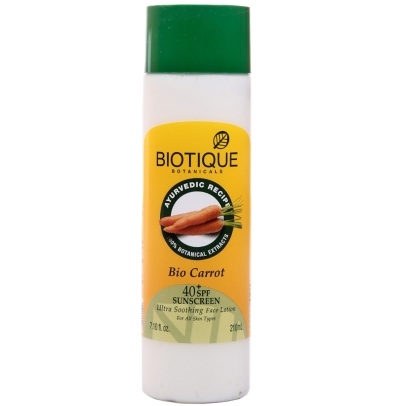 Sunscreen is absolutely a must have product whether it is rainy or cloudy, winter, summer or spring. Sun damage can be irreversible after certain time therefore you must use sunscreen. This sunscreen lotion is quite greasy and moisturizing for normal to dry skin, therefore this will work well in winters for very dry skinned people. Carrot extracts makes the skin tone appear lighter,now what else can we ask or.
3. Lotus Herbals Whiteglow Oatmeal & Yogurt Skin Whitening Scrub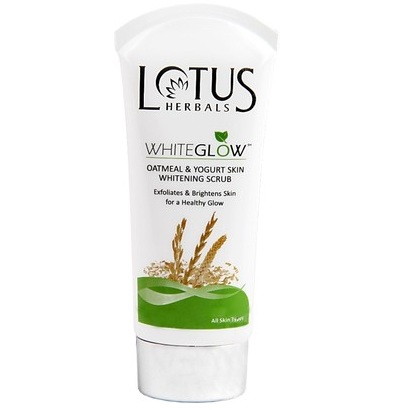 Face exfoliating is crucial to keep the skin healthier, glowing and clearer. For dry and sensitive skin, one must choose a face scrub that should be gentle and hydrating. This Lotus Herbals White Glow Oatmeal & Yogurt Skin Whitening & Brightening Scrub gently scrubs the facial skin without leaving the face dry. It helps to give whitening when used regularly due to the oatmeal and yoghurt in it.
4. Nivea Nourishing Body Milk Very Dry Skin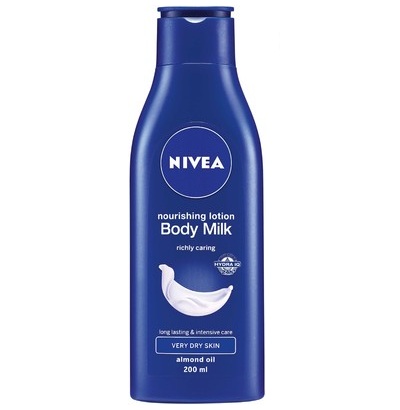 Rough and dry body skin is the major concern that people with dry body skin deals with during winters. Nivea body lotion is formulated for very dry skin and is immensely hydrating. This comes for 199 rupees for 200 ml bottle. The lotion gives lasting moisturization to the body skin to keep the skin softer and smoother. This penetrates deeper into the skin so that the skin glows and there is no dryness. It is one of the best skin care products for dry skin.
5. The Body Shop Vitamin E Gentle Face Wash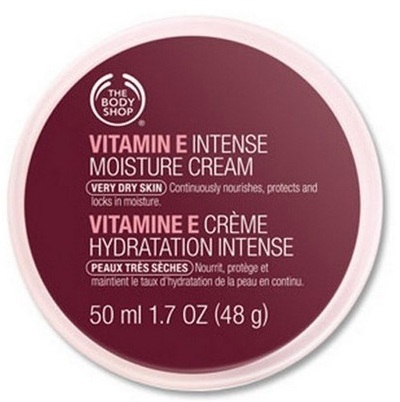 Another skin care product that is ideal for dry skin is The Body Shop Vitamin E Gentle Face Wash. This facial cleanser is enriched with vitamin E which leaves the skin supple and moisturized.Vitamin E is good for all skin types and also boosts the skin's natural elasticity.
6. Olay Natural White 7 in One Day Glowing Fairness Cream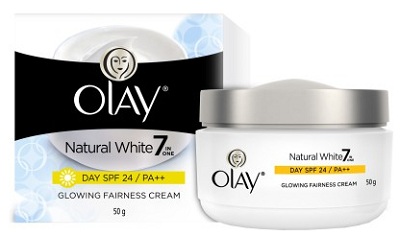 People with dry skin who wants fairness and glow can try this skin cream. This Olay Natural White Day Cream is formulated with the SPF 24 and vitamins like B3, B5 and Vitamin E which moisturizes and lightening the skin. This serves as a moisturizer and sun protectant for the skin. It can be termed as a good face cream for dry skin for skin whitening.
7. VLCC Skin Defense Pista Massage Cream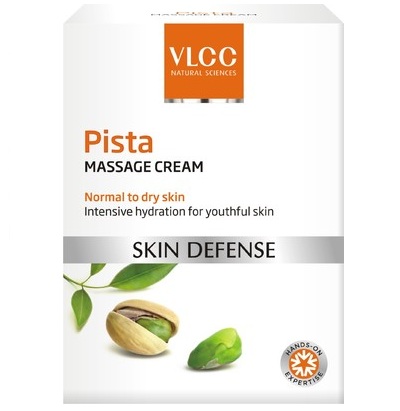 This VLCC Skin Defense Pista Massage Cream has the extracts of pistachios which are beneficial in treating the dry rough skin. This is ideal for normal to dry skin for massaging purpose. A light massage at night will transform the dry skin into a glowing a healthy looking skin. This cream is also enriched with grape seed extracts, saffron, jojoba oil, aloe vera, olive oil and wheatgerm oil. These ingredients are highly nourishing for all the skin types.
8. Dove Beauty Moisture Face Wash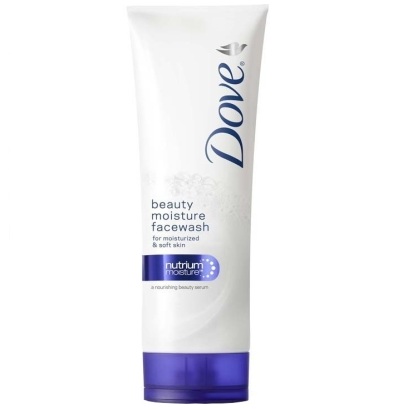 Dove soaps are very popular amongst people with normal to dry skin types. This Dove face wash is especially formulated for dry skin only. It has moisturizing ingredients to make the scaly skin look supple. The product effectively cleanses and moisturizes the normal to dry facial skin. 
9. Biotique Bio Almond Oil Soothing Face & Eye Makeup Cleanser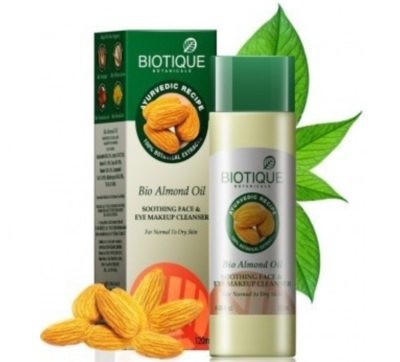 When the skin is dry, then it needs a makeup remover that should takes off the makeup easily yet gives moisture to the skin. This Biotique makeup remover is enriched with the almond oil extracts which will remove the makeup completely and make the dry face softer as well. This makeup remover is a blend of sesame oil, safflower oil, almond oil etc which nourishes the skin.
10. The Body Shop Vitamin E Intense Moisture Cream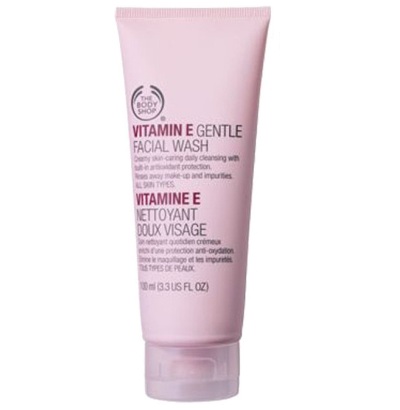 The Body Shop Vitamin E Cream is a highly moisturizing velvety and luxuriously silky moisturiser that thoroughly heals and repairs the damaged rough skin. This is specially formulated skin care product for very dry skin. This is an intense moisture rich cream which has rich emollients like Shea butter and vitamin E that protects the skin from dryness and improves the skin's texture.
So, these were the skin care products for dry skin which are wonderful in treating dryness. Have you tried them? 
Recommended Articles:
Best Face Wash for Dry skin and Sensitive skin in India
Best Face scrubs for Dry skin in India
10 Best Body Lotions for Dry skin in India