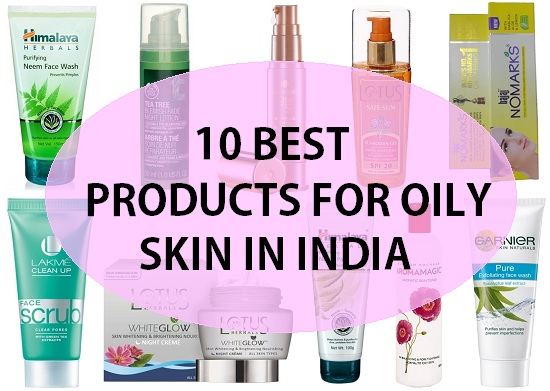 10 Best Products for Oily Skin
Oily shiny face indicates that you have oily skin. Oily skin needs proper care to keep it free from skin problems and blemishes. Right skin care starts with right skin care products for oily skin. Like the cleanser, moisturizer, creams, lotions, facial scrubs etc. So, here in this post, we have compiled a list of some worth trying.
List of The Best Products for Oily Skin in India (2021)
1. Himalaya Purifying Neem Face Wash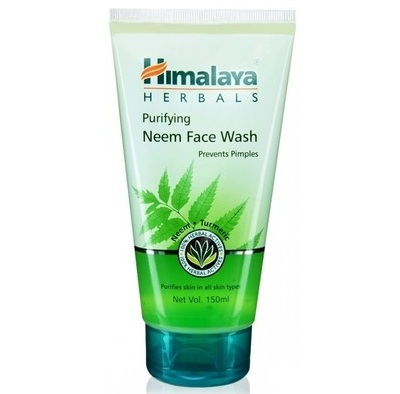 The Himalaya Herbals neem face wash is a basic product that everyone with oily acne prone skin will love. This neem enriched facial cleanser treats the acne and pimples and also prevents them from reoccurring. This neem face wash costs as low as 15 for a small tube pack. This is one of the most inexpensive skin care product for oily skin.

See: Ayurvedic tips for oily skin care

2. Lakme Clean-up Clear Pores Face Scrub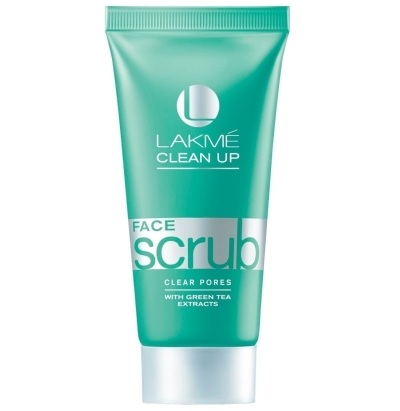 Lakme clean up clear pores range has been formulated keeping in mind the oily and pimple prone skin. This range includes a face wash, face mask and face scrub. All these products are enriched with green tea and salicylic acid which help to combat acne and soothes the irritated skin. This face scrub is very gentle and suitable for sensitive oily skin as well. This is priced at 110 rupees for 50 g pack.
See: 10 Best Face Scrubs for oily to combination skin
3. Lotus Herbals Whiteglow Skin Whitening & Brightening Nourishing Night Creme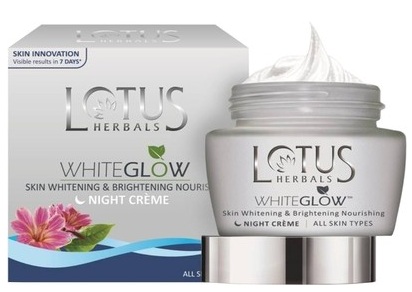 The entire range of Lotus Whiteglow Skin Whitening & Brightening products have been made for the people who wants brightening and fairness. The day gel cream or this night cream, they have light texture therefore works for most of the oily acne prone skin without clogging the pores. This night gel cream is for 350 rupees for 60 g though small packs are also available.
See: Night time Skin care routine for oily skin

4. The Body Shop Tea Tree Night Lotion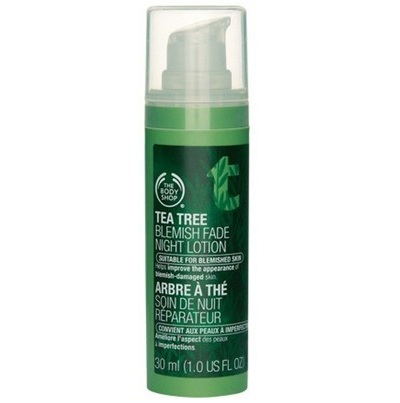 This tea tree night lotion is suitable for oily pimple prone skin that needs to ensure a clear face. This Tea Tree Night Lotion from The Body Shop gives deep nourishment and improves the appearance of blemish-damaged skin. This doesn't make the skin greasy or oily. The tea tree extracts will also treat the acne n the skin. This lotion comes for 995 rupees for 30 ml.
5. Lakme 9 to 5 Mattifying Super Sunscreen – SPF 50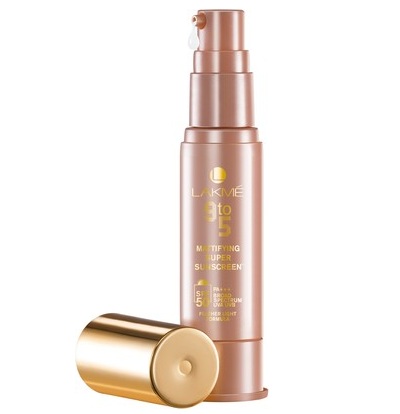 When you need a sunscreen for oily skin over SPF 50, then this Lakme 9 to 5 mattifying sunscreen is worth trying since this has SPF 50 PA++ which gives protection against a broad spectrum of UV rays and is priced at 500 rupees for 30 ml. This is a mattyfying sunscreen therefore can be worn by oily skin easily without getting greasy or sweaty.
6. Lotus Herbals Safe Sunscreen Gel SPF 20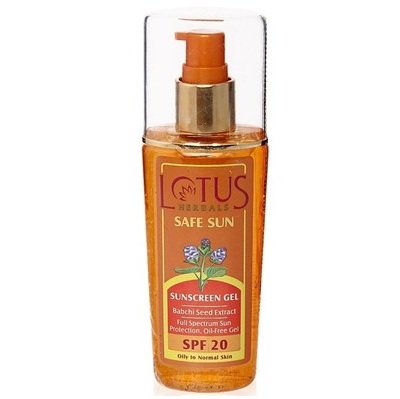 Lotus Sunscreen gel with SPF 20 is ideal for everyday usage. The gel texture makes the skin matte and no sweatiness even after 4-5 hours. This is ideal for extremely oily skin and can be also used as a primer before applying the BB creams or the foundations. This contains aloe vera, aquatic plant extracts which gives a soothing feel to the skin. This gel sunscreen is priced at 220 rupees for 100g.
7. Himalaya Purifying Neem Face Pack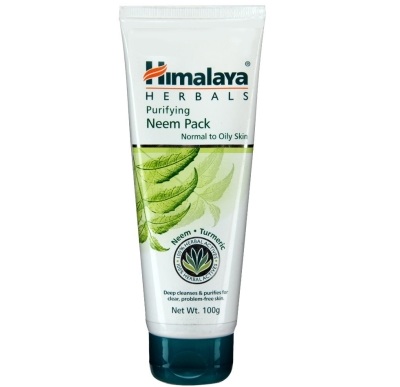 When one has oily skin with acne then a neem pack can be extremely helpful. Neem is an effective antibacterial product which helps to get rid of the bacteria causing acne and pimples. This Himalaya neem face pack is for 130 rupees for 100 g pack and small 50 g pack is also available. Mild tingling while using this neem pack is normal due to its herbal formulations.
8. Aroma Magic Aromatic Skin Toner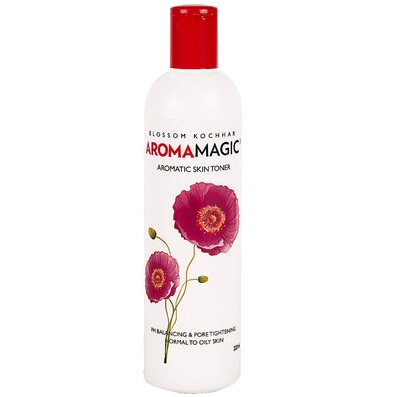 Oily skin needs a skin toner that is gentle and doesn't strip the moisture too much else the skin can get more oily afterwards. This aromatic skin toner by Aroma Magic is useful for sensitive acne prone oily skin. This is gentle and mild which purifies the skin and maintains the pH balance. This costs 80 rupees for 100 ml.
9. Nomarks Aloe & Lemon Marks Removal Cream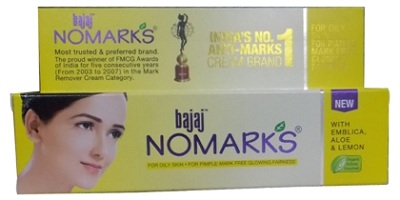 This Bajaj Nomarks Cream aloe, lemon and embilica extracts which helps to give a clearer looking skin and also fades the dark marks. This is for 99 rupees for 25 g pack.
10. Garnier Pure Exfoliating Face Wash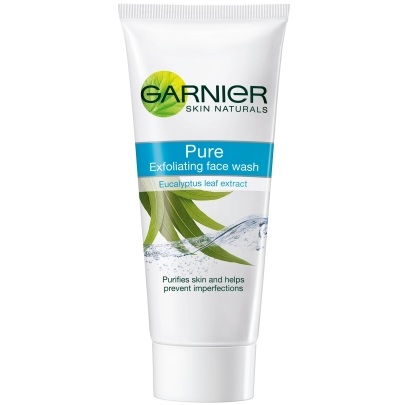 Garnier Pure Exfoliating Face Wash is a daily face wash suitable for the combination to oily skin. This has tiny exfoliating particles which daily gentle exfoliates the oily skin to keep the skin pores free from dirt and pollution. This face wash comes for 70 rupees for 50 ml.
So, these are the best products that can be used by the oily skin.