10 Decorative things for Nails and Nail art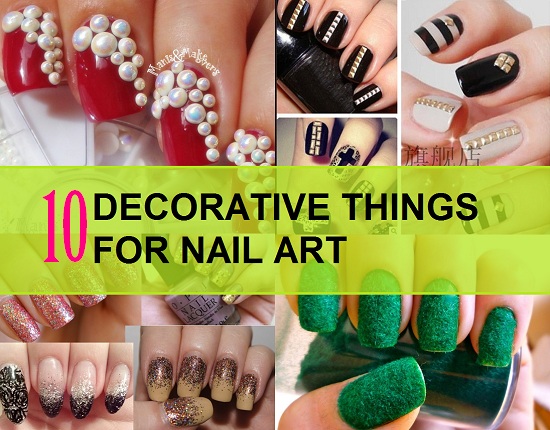 Gone are the days when we would just apply a plain nail polish and everything is done. These days there is a trend of using nail accessories and decorative stuffs that can beautify the nail even more. Girls love to go for nail arts and for that a lot of tools and decorative items are used like foils, decals rhinestones etc. So, if you want to decorate and prettify the nail and looking for the things that you can try then have a look at these 10 things that can be used for nail arts and nail designing to look different that the rest.
Decorative things for Nails and Nail art
1. Rhinestones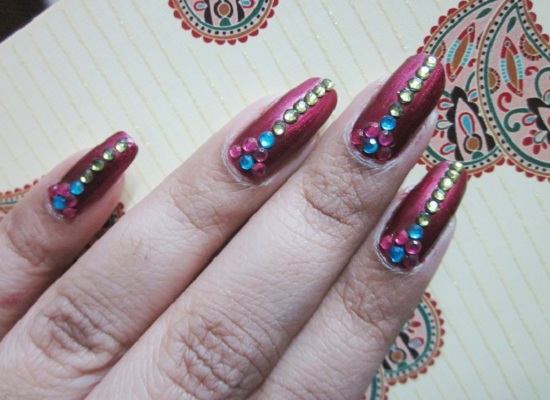 Rhinestones are available in various shapes like round, square, heart shaped etc. They are applied with the help of glue. These have flat back so that they can be easily put on the nails. Usually get these rhinestones in different colors in wheels. I did a nail art using rhinestones here.

2. Glitters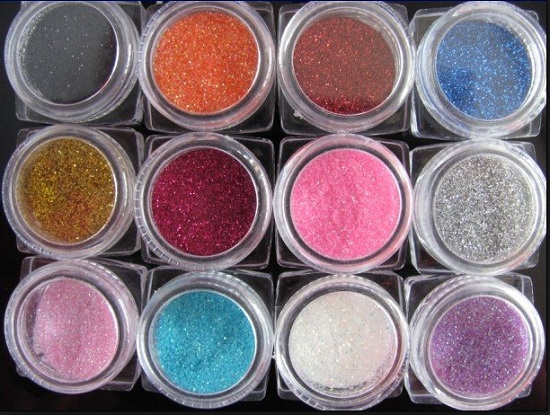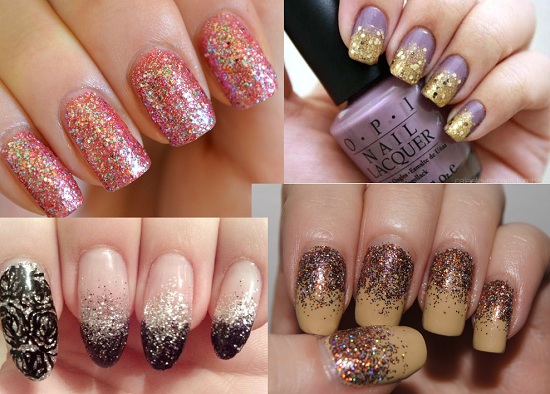 Glitters are powdery shimmers that we have to apply over the nail. We can create various designs. The easiest way to stick glitters is clear nail polish. Just apply clear nail polish and then pour some glitters over that.
3. Water decals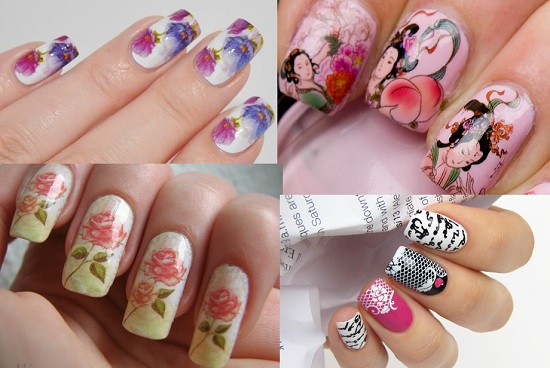 Water decals are used by pressed the sticker like thing over the nail and some water. They look really pretty like tattoo and come in so many different designs.
4. Tapes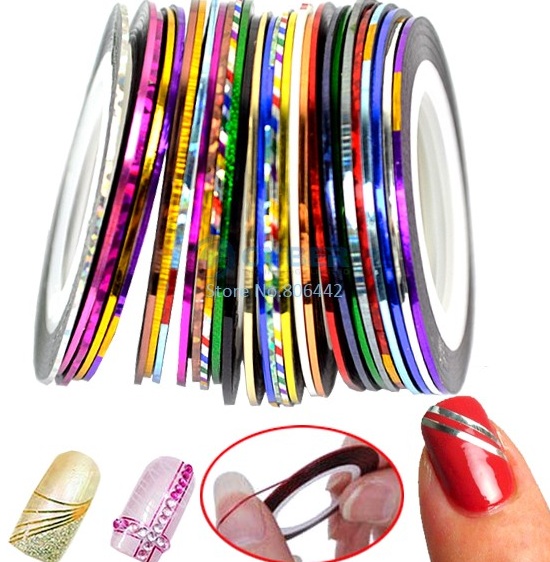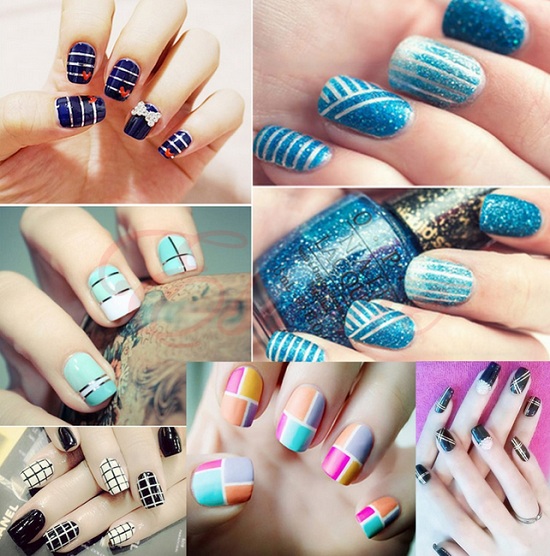 Nail art tapes can be matte finish pr metallic I color. I have the set of 10 tapes that has all the popular colors. They can be used on the nails in vertical diagonal and horizontally. Then cut the rest of the tape. Here is a beautiful nail art by some great nail art designers.
5. 3D Nail Art Stickers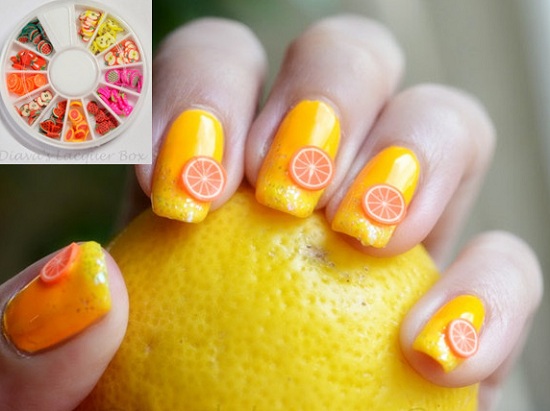 Water decals are like the regular stickers but 3D nail stickers will give you more dimension. They are available in fruits, flowers animals and different designs. You have to just stick them over the nails.

6. Nail Art Pearls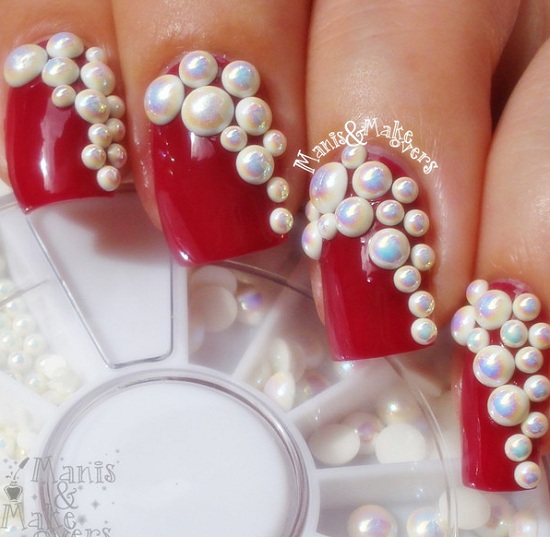 Just like the rhinestones, there are pearls available that make the nails look classy. Pearly nail art is done a lot for Christian brides as they wear white gown. There can be colored pearls as well that can be used as per your preference. They are also glued over the nails.
7. Dotting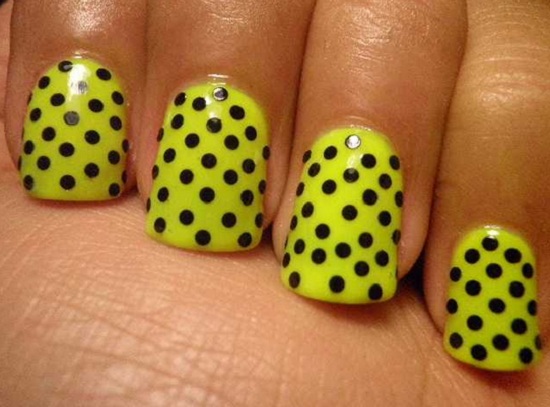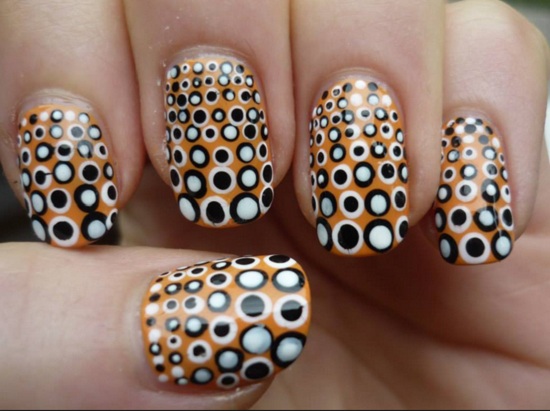 Dotting is the simplest way to decorate the nail. The polka dotted design. Remember? You can easily create flowers or polka dot design and make your boring manicure feminine and pretty.
8. Nail Art Studs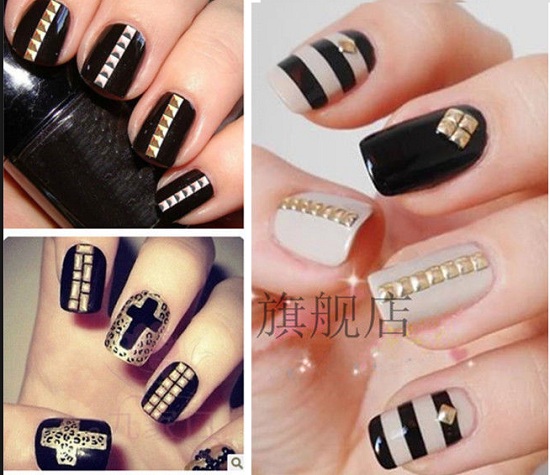 Studs are metallic and can be rivet shaped, round or squarish. They add a gorgeous 3D effect on the nail. Even if we use a couple of studs then also the nail looks glamorous.
9. Flocking or velvet nails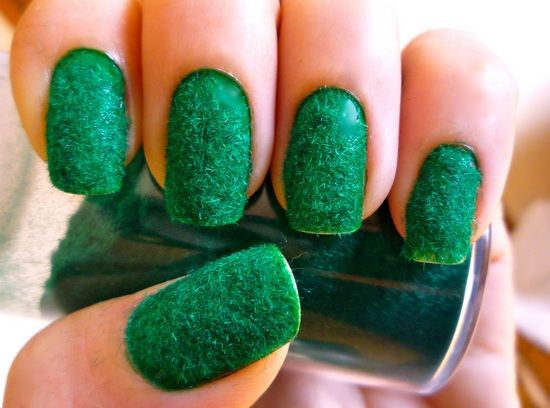 Flocking or velvet nail is one of the hottest trend that is getting popular. Just apply a base coat and put some velvet powder. These powders are available in various colors for 90- 100 bucks and give a mesmerizing effect to your nails.
10. Nail Dangles
Nail dangles are the products like stickers or stones etc that carries a tiny dangle which dangles when you use you nails. Have a look at this picture here, this gives such a cute effect. At times nail dangle can be pierced in the edge of the nail.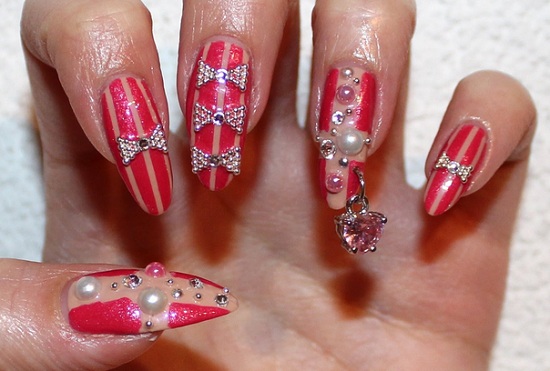 So these were the cute nail accessories or the decorative stuffs. The good thing is that you can easily try them out to make your nails look superb trendy. 🙂