Herbal Remedies for Dry Hair Problem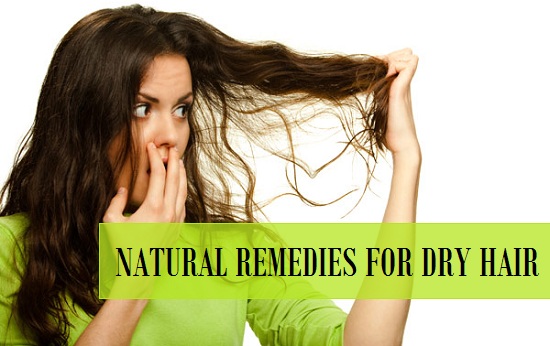 Is you dry hair making the life difficult. We can understand dryness will make the hair look rough and lifeless. At times our hair is either naturally dry that we are born with or your natural hair may have been beautiful but due to over exposure of sun, chemical dyes and hair treatments or by using wrong hair care products, one can face dry hair problems. So the reason can be anything but if you want to cure the dryness and all you want is to give some life to the dry hair then here at Tips and Beauty.com we will share some awesome home remedies or kitchen beauty remedies for the dry hair.
10 Herbal Remedies for Dry hair care
These kitchen beauty tips will help you to get super smoother hair even if you have dry hair but you have to stay committed and try these 2 times in a week so that the treatments can help make the dry rough hair smoother for a lot longer time.
Oil treatments and Remedies for Dry hair care
1. Coconut oil and olive oil mask Remedy for dry hair

In a bowl, take 3 teaspoonful of coconut oil and 3 teaspoonful of olive oil, adjust the amount if you have long hair or short hair so that the oil should be appropriate in quantity. Use this oil to give a massage on your dry hair. Wash the hair on the morning with herbal shampoo. Repeat this procedure for 2 times in a week.
2. Olive oil and honey hair pack for treating dry hair

Olive oil and honey are also good natural moisturisers for the skin and hair. For the preparation of this dry hair treatment. Take 3 teaspoonful of olive oil and some honey mix and apply on the hair. Wash after 2 hours. This should be repeated 2 times in a week at least.
3. Mustard oil treatment for dryness
Mustard oil is one of the most beneficial oil to cure the dry hair problem naturally. Apply mustard oil on the hair and after 2-3 hour. Shampoo the hair. Make sure that you chose a mild shampoo and before shampooing wash the hair with plain water so that the oil can be get rid of to some extent before you use shampoo as mustard oil need a lot of shampoo to get removed which we don't want.
4. Vinegar and olive oil mask to cure dry hair problem

Make a mixture of Vinegar and olive oil in equal amounts and rub on the hair. Wash the hair after 30 minutes. Shampoo with herbal and mild shampoo.
Aloe Vera gel Remedies for Dry hair care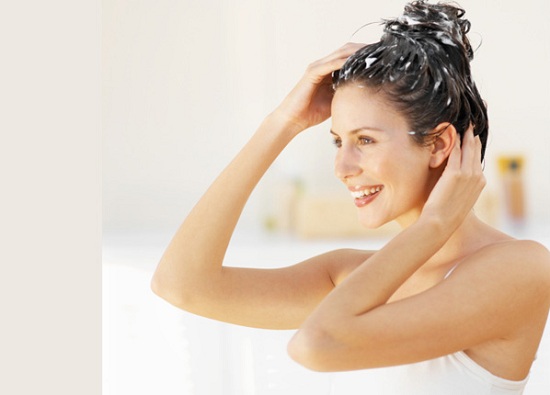 5. Aloe vera gel and egg white mask for Dry hair

Aloe vera has healing and rejuvenating properties. Aloe vera also keeps the hair nourished. Mix 4 teaspoonful of aloe vera and mix one egg into it. Use this on the hair like a mask and leave for 1 hour. Wash with cold water. Then shampoo the hair.
6. Aloe vera gel and almond oil treatment
Another aloe vera gel hair mask that is excellent for the dry hair is with some almond oil. Mix some almond oil and aloe vera gel in same amount depending on the length of your hair. Smear the pack all over the hair then keep this for 2 hours. Wash the hair with shampoo after that.
Other Natural Remedies for Dry hair care
7. Egg and milk cream Hair mask to prevent dryness

Mix 2 teaspoonful of milk cream and add one egg into the milk cream. Stir these 2 products are when the mixture gets homogenous then taking some on the fingers apply gently on the hair and scalp. Keep this mask for 2 hours then wash the hair. Whenever you try anything with egg make sure that you use cold water and not hot or warm water as you may know when we use hot water the egg extracts will be coagulated or solidify thus it will be difficult to wash the hair. Shampoo after removing the mask completely.
8. Yoghurt and honey hair pack for smoother hair

Mix some yoghurt or fresh curd with some honey in same amounts. This mixture is excellent to give the dry scalp and dry hair a boost of nourishment. You should apply this paste on the hair and scalp. Keep for 2 hours then wash the hair with mild plain water. If you feel the need to shampoo then do it else washing it is also okay.
9. Avocado and Milk Cream remedy for dry hair

Avocados are very moisturizing and makes great hair masks and face masks. To prepare an avocado hair mask for dry hair cure. Take one avocado and mash it well, take out the seed first. When you have thoroughly masked it then add 2 teaspoonful of milk cream. You can increase the quantity of milk cream if your hair is every long. Apply this mask on the hair and some of the hair ends if they are rough too. Wash after 1 hour.
10. Coconut milk and Oatmeal mask for Dry hair

Coconut milk is enriched with natural hair conditioners and you may have seen coconut extracts in the various shampoos and hair care products. Take some coconut milk and mix 2-3 teaspoonful of oatmeal in it. If you don't have much of coconut milk then, use the regular milk and apply this oatmeal mask on the hair. Wash after 2 hours and this will really not need the shampooing but you can if you still feel the need.
So, these were the natural hair treatments for dry hair that you can try by procuring things from the kitchen. You can also read How to use Olive oil for dry hair care.