10 Lesser Known / Unknown facts about Adaa Khan
Adaa khan, a beauty and queen of Tellywood from recent years. The sensational and seductive beauty is very active on social media websites and has a huge fan following. She began her career in the 2009 in Palampur express and then TV series Amrit Mathan at life Ok. After that, Adaa gave a remarkable appearance in the popular show serial "Naagin". The negative role in the serial made her famous and sparked her career with fame and limelight. Adaa has also won a best actress negative role award at zee gold awards 2016.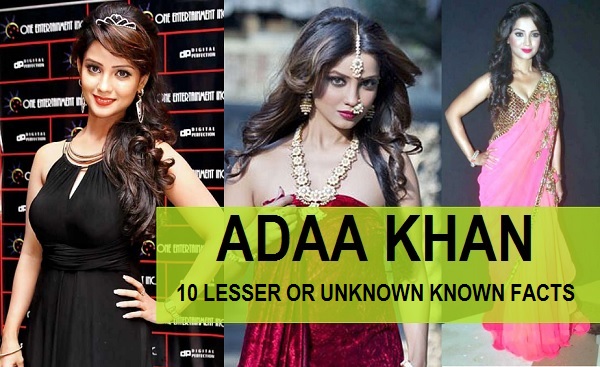 This Muslim beauty has driven everyone guy crazy by her style, passion and love for acting. Her career is on the heights and same as her personal life. Adaa Khan is young and successful star of the entertainment industry and worldwide famous. One can see her updates on instagram and twitter accounts and her latest work goals too.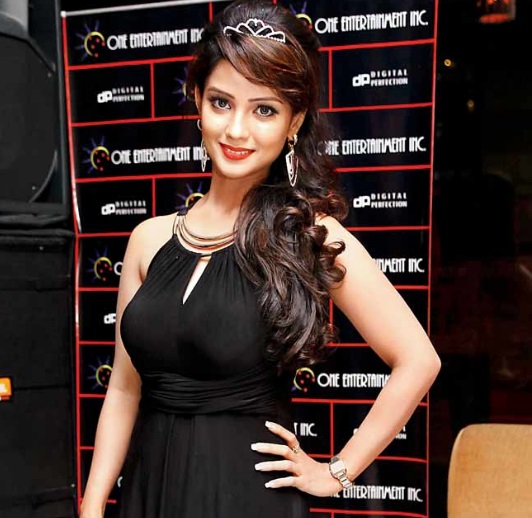 The poser and best selfie clicker, adaa was trying to make her career in the field of literature and took graduate degree in the same. Her brown eyes and seductive body attract every other guy towards her. Adda herself is an inspiration for all women who think that their dream may not come true. "If you have power, focus and dedication that you can even break the rocks without touching it". The desire and tough work made her destiny fortunate. Adaa's handsome husband and she are madly in love with each other and promise to live whole life together. Inspite of living a life in spot light, adaa is a very simple person with a big and kind heart. Her family feels blessed to hold her and she too feels happy for being capable to be a normal middle class member before her major destiny twist.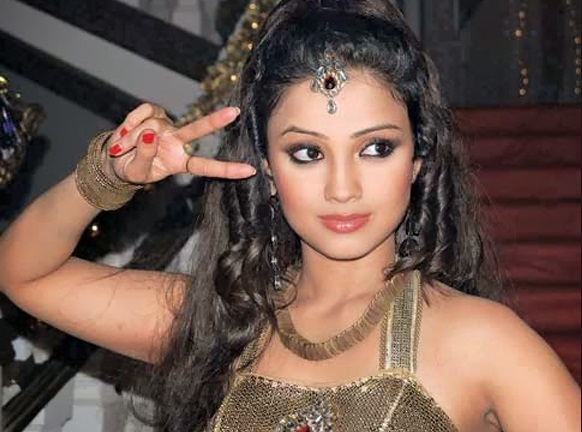 Let's look at Adaa's unknown facts and secrets.
Adaa Khan Unknown Facts  
Adaa did a job in a call center before entering into the acting industry. Her pay role was 15000 per month. Imagine girls how she completely changed her world in a year.

She loves to go out with friends and family members. Her favorite coffee shop is CCD at cartar road, she chats around at this place. She prefers peaceful outing with her buddies irrespective of famous night club parties fun.

Adaa likes to read all kinds of motivational and inspirational novels and books while she is off from her work. Her favorite author is Robin Sharma who she finds very inspiring.

She take a healthy diet and takes sound sleep to keep anxiety and stress at bay. Juices and fruits are the secret behind her toned and slender body.

Adaa's favorite color is black. Yes! That Naagin signature costume is black and she loved wearing it.

She experiments with her makeup and hairstyle every time she steps out to the media and events.

Adaa always take extra food at the shoot with herself to make sure that everyone has eaten the lunch. She carry her dabba at shoot and never avoid her lunch timings.

Adaa is a fabulous belly dancer, she has trained in many forms of dancing. She gets praised and complimented for her dance and acting skills all the time.

This Chennai based actor, loves to pamper herself and enjoying a peaceful life with "ME time".

Adaa is totally addicted to her phone, this much that she never leave home without her phone and charger. Other must haves in her bag include facial wipes, lipstick, perfume and mirror, compact and wallet.
By Ratna Balani