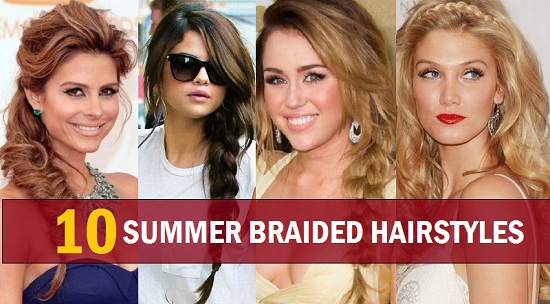 Summers are here and so is the humid and warmth in the weather. Those of us who likes to sport a casual look without tying the hair can feel the summer heat so, the best way to beat the heat and still look chic and stylish is opting for stylish braids. Braids are in season and they are quite a fashion statement for a the past couple of years, where celebrities are seen sporting braided hairstyles on the runways or red carpets. Here are 10 stylish braided hairstyles for summers that you should try this summer to stay in trend and cool.
10 Summer Braided Hairstyle for Girls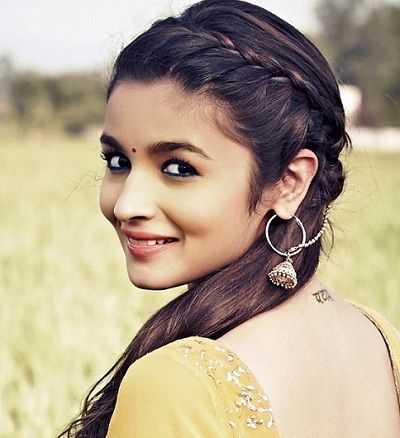 This braided hairstyle that Alia Bhatt has sported is beautiful and very stylish for the college wear and with Indian traditional wear. Just French braid the front half section then make a side ponytail of the rest of the hair. This looks really chic for summers. See Alia Bhatt Hairstyles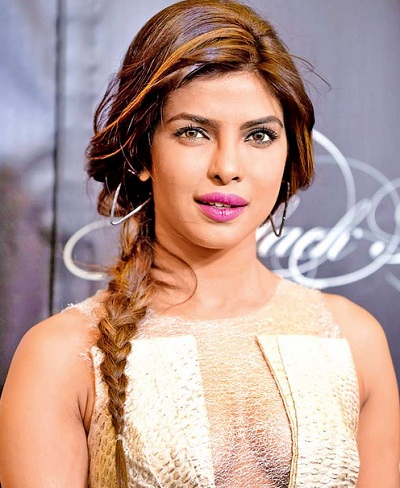 Priyanka Chopra looks effortlessly beautiful in this braided hairstyle. A messy braid with a side part, she looks stunning. Actually such a braid can also save us from a bad hair day. See: More of Priyanka Chopra Hairtsyles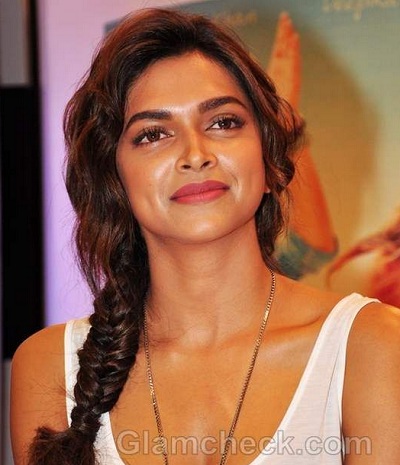 While you are getting ready for a casual day out, try this French braid like Deepika. If you wish to add more glamor to it. Just curl some of the front pieces. This will frame the face nicely. Read: 10 Indian Bridal Hairstyle for cocktail and ceremonies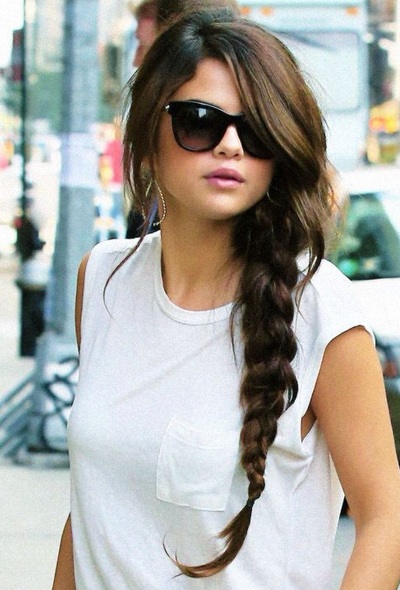 I really like Selena Gomez. She looks stunning. Just take all the hair on side and braid them. This will look good while you are going out on a bike ride or maybe for a casual coffee date. 🙂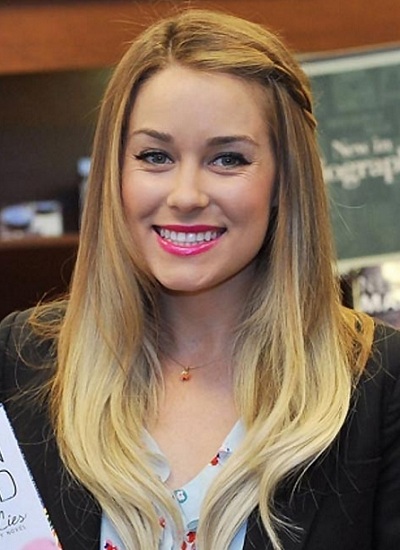 If you like to let the hair untied then this chic hairstyle will be appropriate. Just French braid the front section and then pin them on one side. Then leave the rest of the hair like that. You can also curl some pieces to give the hair a texture. This is a really good hairstyle for college.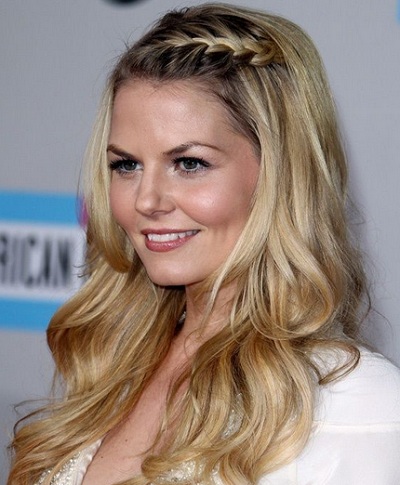 The next summer braided hairstyle is exactly want a young teenager girl would like to sport. Braid the front section and clip on the side. Give some texture to the hair by curling them. Use a hair spray if your hair is very silky. Hair spray will make sure that the braid stay in place. Read: Summer hair care beauty tips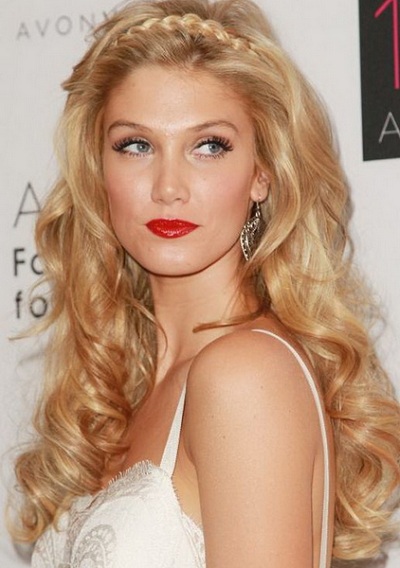 If you have long hair and which to look like a Cinderella then this is the hairstyle. No matter what your hair color is. Just make a braid from the hair piece near the ear and take that on the other side. Pin them. Curl the hair and you are ready. This is also a very prom appropriate summer braided hairstyle. Read: Hairstyles for date night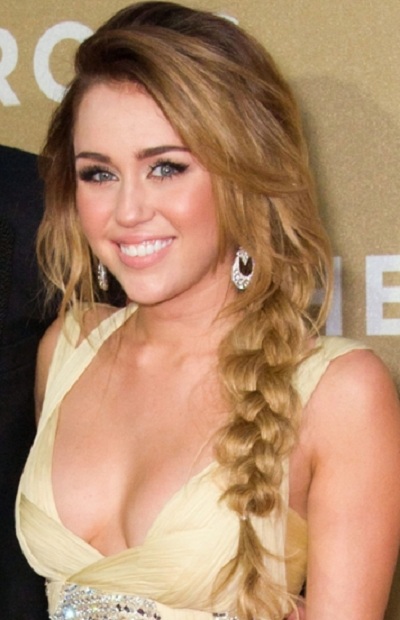 I love the heart shaped braid that Miley is sporting here. For that make a hairstyle and then stretch the braid from the sides. This gives a fluffy hair like shape. This is truly gorgeous.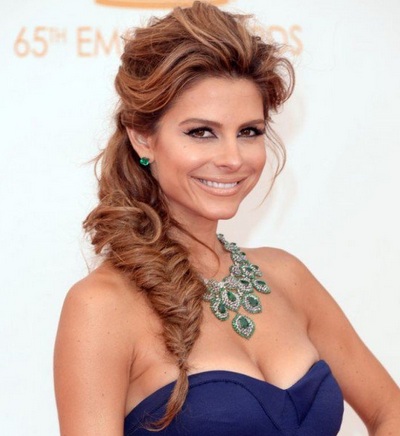 If you are getting ready with an Indian wear or even a cocktail evening attire, then this braided hairstyle is a must have. Take the front section up and put some hair spray. This looks chic and glamorous. Then make fishtail braid out of all the hair pieces.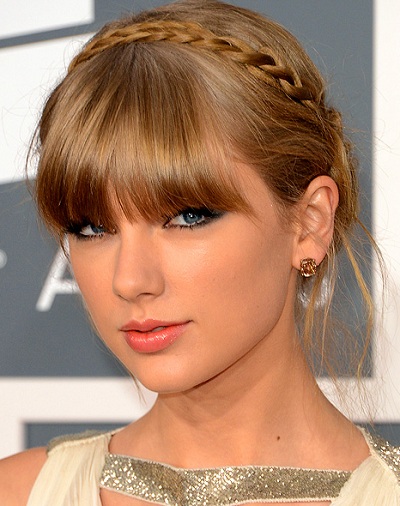 This is a simple bun braided hairstyle for which you need to make a braid from the ear section of the hair piece and then take that to the other side like a hair band. Take all the hair back and make a nice bun. Don't worry even if it is messy.