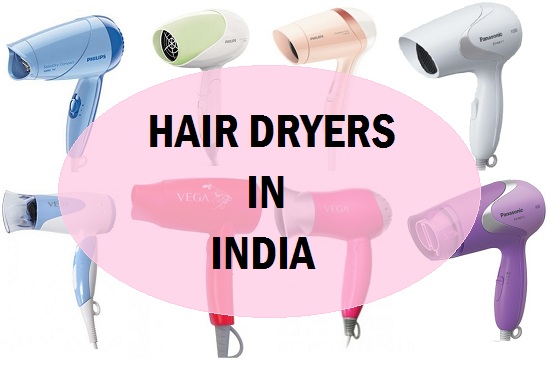 10 Top best Hair Dryers in India in budget
When you are running late for college or office and your hair is still wet, it can be really annoying. All you want is to get the hair dried as soon as possible. Or when you have thin hair and you want to give them some volume boost by blow drying, then hair dryers come as savior. Hair dryers has so many function do to when it comes to quick hair styling. You can let the hair get dried with the help of a hair dryer or get the hair blow dried so that they look voluminous and thicker or you can use rollers and then let the dryer heat over them so that the hair gets curled faster. Not only that using a round brush, you can even straighten your hair. This is why having a hair dryer is a must have hair styling tool. I have one from Panasonic and earlier I had from Vega. In this post, we have compiled some good and affordable hair dryers in India that are available below 1100 rupees and you can get them for discount on most of the popular online sites.

Affordable and best hair dryers in India
Philips hair Dryer HP8100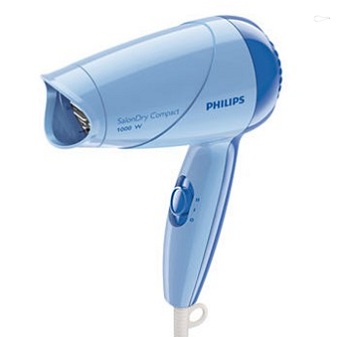 This Philips hair dryer is a 1000 watt dryer with 2 flexible speed settings with a narrow concentrator on the mouth to give the concentrated flow of hot air. It comes with a 2 years of warranty and is priced at 775 Rupees.
Vega Blooming Air VHDH-05 Hair Dryer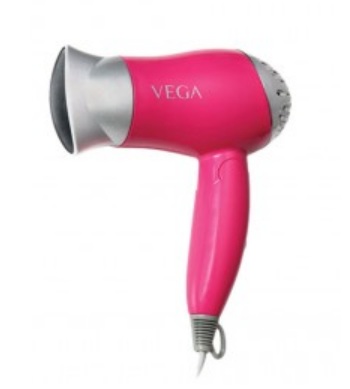 This Vega hair dryer is a small sized one that can be kept in the bag and is travel friendly. It sleek design makes it user friendly. It comes with hot and cold air settings. It's a cheap hair dryer in India for 749 rupees.
Philips HP8115 1200 W Hair Dryer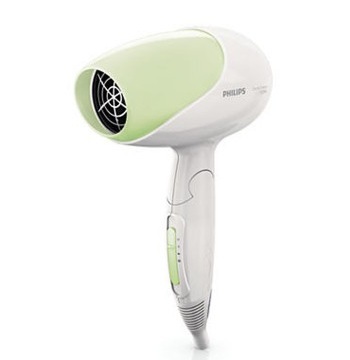 It's a 1200W hair dryer that gives optimum level of air flow for great results everyday to make hair beautiful. It as got 3 speed settings to give the desired blow of hot air. Foldable handle makes it travel friendly which can fit in any bag. It has an integrated nozzle for efficient drying. It is for 1095 rupees. It comes with hot and cold air settings.
Philips Hair Dryer HP8112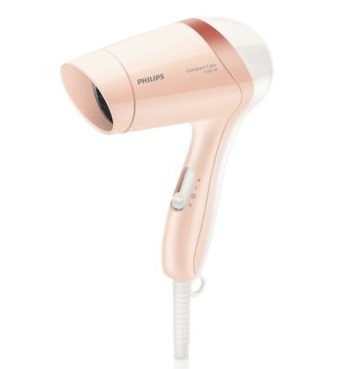 This dryer comes with compact design for easy handling and easy storage hook for the convenient storage. It has 3 flexible speed settings to suit the hair type and purpose. It is a 1100 watt for 995 rupees.
Vega Glam Air 1300 VHDH-08 Hair Dryer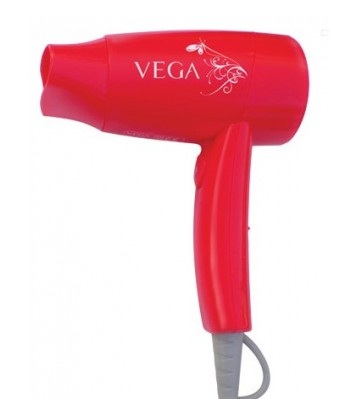 It's a light weight and efficient to sue hair dryer in Indian for rupees 995. It comes with a detachable cap for easy cleaning and required blast of both hot and cool air. Foldable handle makes it easy to store and travel with. It's a 1200 Watt hair dryer.
Vega Go Handy VHDH-04 Hair Dryer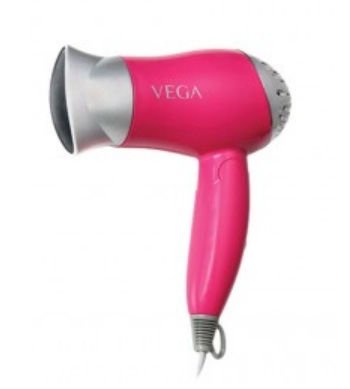 It's a sleek and light weight hair dryer which has cold and hot blast of air and a removable cap. It is very affordable at 699 Rupees.
Panasonic EH-ND11 Hair Dryer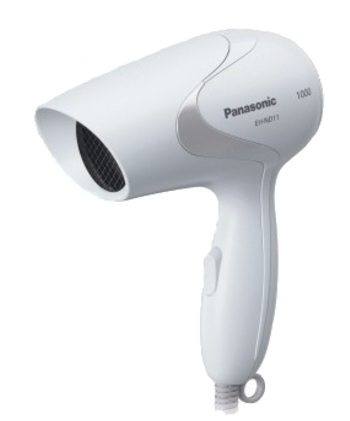 Panasonic makes some good hair dryers to suit every requirement and price. This hair dryer as 2 Adjustable Wind Switches and two Speed Settings with 2 Heat Setting and a turbo function. This is very affordable  and cheapest hair dryer in India for 625 rupees.
Panasonic EH-ND13-V Hair Dryer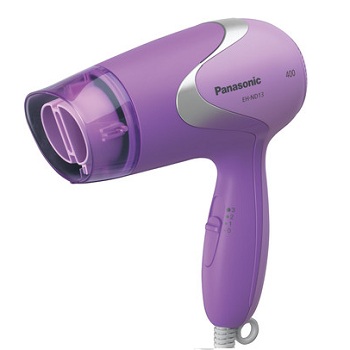 This hair dryer from Panasonic has 3 heat setting and speed setting with turbo function to get the results quickly. It also has cool air selection. This is one of the best hair dryer in India comes for 1095 Rupees.
Inalsa Whiffy Hair Dryer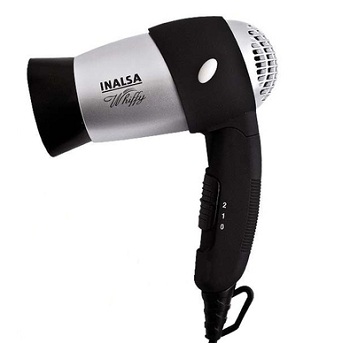 This hair dryer is equipped with the multiple features and functions which anyone can use easily. It is very portable and comes for rupees 995 In Indian market. It has 2 speed and heat settings with thermal safety which cuts off the power when the hair dryer get too much heated. A concentrator will allow the focus blast of air.
Morphy Richards HD-021 Hair Dryer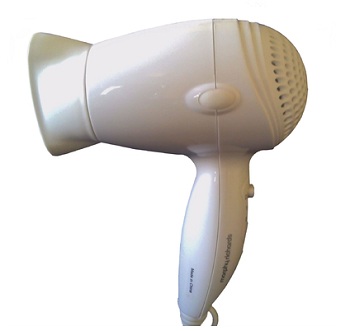 Morphy Richards hair dryer is for 895 rupees in India and you can get it for some discount as well. It is a very easy to use hair dryer which is very small but gives efficient results when it comes to styling the hair.