Best Lakme Makeup Products in India
Lakme is an Indian brand and is one of the most popular brand. The reason why this brand became popular was its price. It has products that are below 300 bucks and there are products that can even touch 1000 rupees. The various range in Lakme like Lakme 9 to 5, Perfect Radiance, Lakme Absolute etc have made this brand a hot favorite amongst masses and classes. I have used most of the Lakme skin care products and makeup. And there are some very good products that are worth the money spend. Some of the products that they have are over rated are the Lakme absolute single eye shadow but there are some gems that on needs to explore, So let's get to know most popular and best Lakme makeup products in India with their price.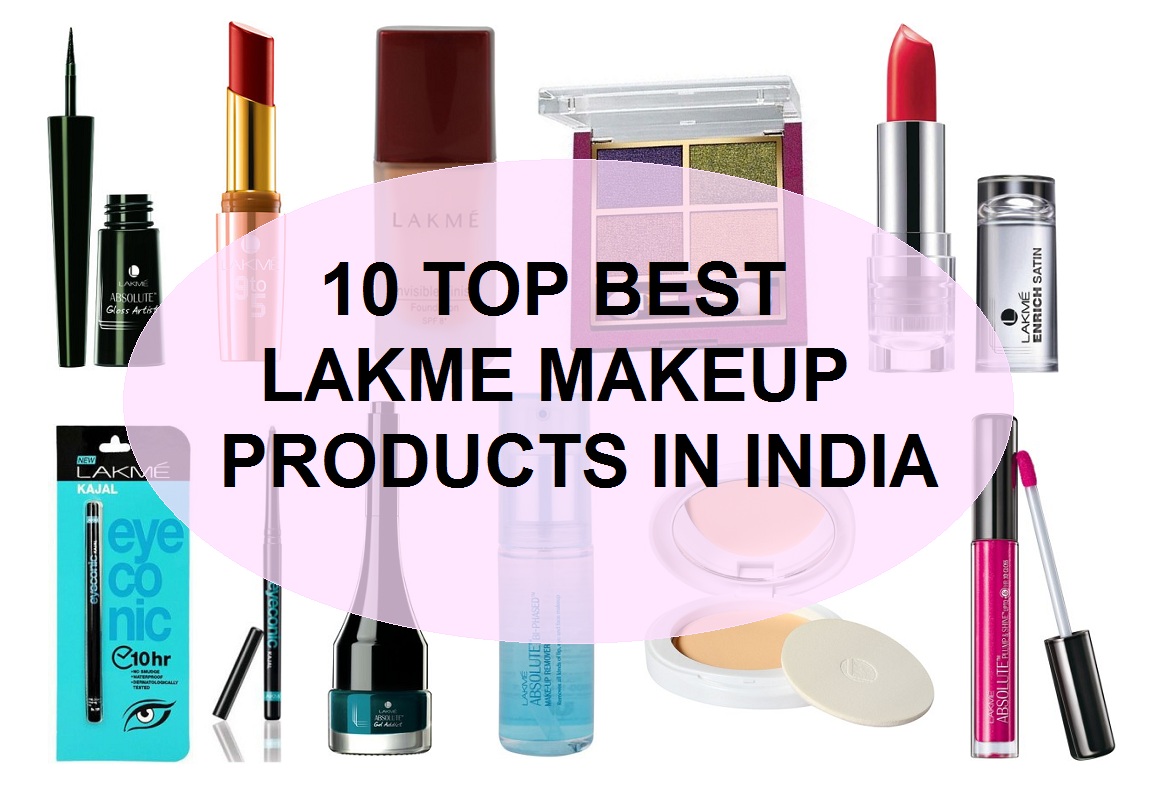 10 Top Best Lakme Makeup Products in India
1. Lakme 9 to 5 matte Lipsticks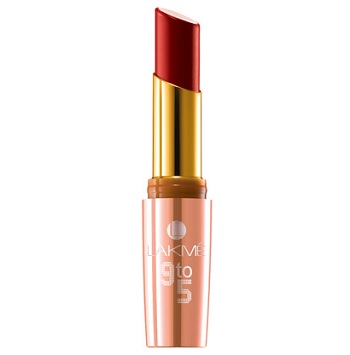 This is by far one of the best budget lipstick range that is matte in texture except for couple of shades that have glitters in them. The shades are numerous and there is one for everyone. Like reds, pinks, orange, purples, wine, browns etc. My favorite is red coat which when applied looks no less than a MAC ruby woo lipstick. The price of this range is 400 Rupees.
2. Lakme Invisible Finish Foundation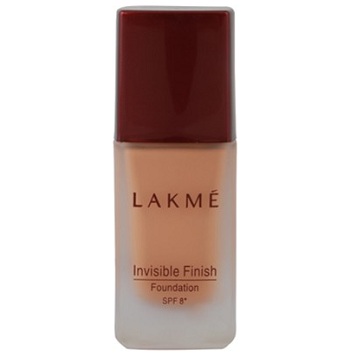 This foundation that is available in 8 different shades and there are shades even for the duskier girls. This is why like this foundation even though this is just for 275 rupees. This blends very nicely on the skin and gives a medium to sheer coverage. The affordability makes it good to try Lakme foundation.
3. Lakme Absolute Plump & Shine Gloss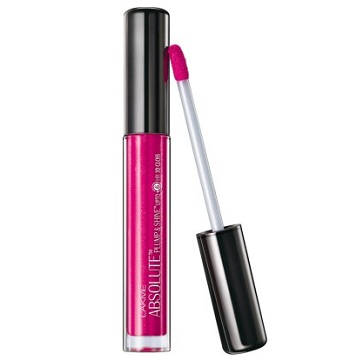 I liked these glosses even though I am not a gloss lover. But I liked the texture of these Lakme lip glosses and the shades selection is also good. The pigmentation is decent and high in gloss for a fuller pout. This lake lip gloss is priced at 450 rupees
4. Lakme 9 to 5 Eye shadow Palette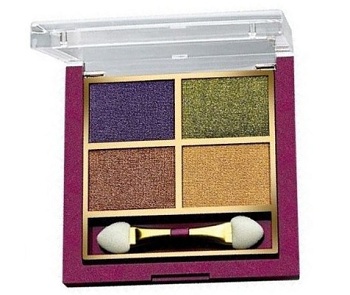 This is one of the most loved eye shadow palettes for me. The neutral metallic shades makes it very gorgeous and the price too is very affordable;. You get 4 beautiful neutral Indian skin complementing color for just rupees 450 in a sturdy beautiful packaging. Now what else we can ask for.  I have already reviewed Lakme eye shadow in Tanjore Rush

5. Lakme Enrich Satin Lip Color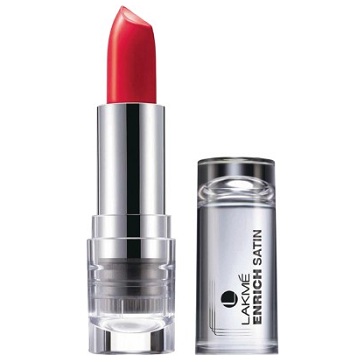 This is the lipstick range for almost everyone. They have around more than 40- 50 shades and every one of them is very pigmented. The new packaging makes them even enticing but I think the old at least used to look classy. This packaging looks cheap but the color is extremely beautiful. These Lakme lipsticks shades are just for 225 rupees each.
6. Lakme Absolute Gloss Artist Liquid Eyeliner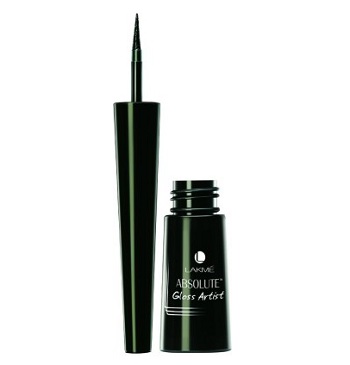 This liquid eyeliner is a very intense and glossy black eyeliner that stays all day long and is water proof an drub proof. Price may be higher but the rich formula and finish makes it worth. This Lakme eyeliner is for 600 Rupees. Try this at the counter if you sill doubt.
7. Lakme Absolute Gel Addict Eyeliner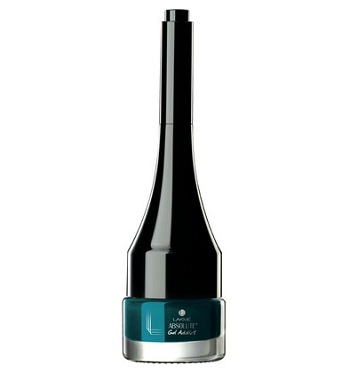 Just like the L'Oreal Paris gel eyeliners. These Lakme gel liners are very smooth and rich in pigmentation. There are couple of vibrant and subtle shades like tempting teal, metallic bronze. These are priced for 800 rupees. A little bit too much but as they are available online for less they can be tried.
8. Lakme Perfect radiance Intense whitening Compact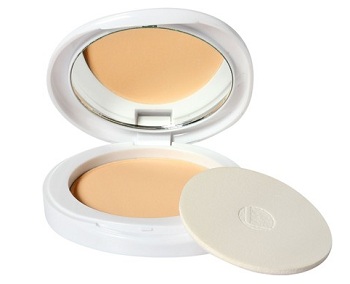 This is a very affordable and budget friendly compact for college girls and ladies on a budget. This is very fine and easy to blend. Good to keep the skin matte looking. This costs only 190 Rupees. This is one of the best Lakme face powders that I have seen used by a lot of people.
9. Lakme Eyeconic Kajal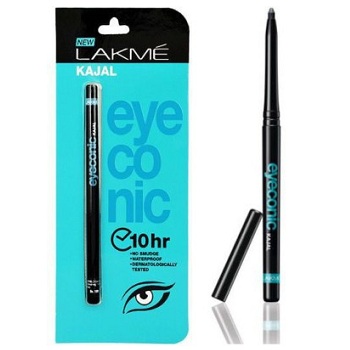 We girls love to accentuate our eyes with kajal. This Lakme Eyeconic kajal cost 199 rupees and they are even available in colored version. If you remember, I did a review on all the Lakme Eyeconic kajal swatches. The colored ones are for 250 but totally worth the money. I will recommend these Lakme make up products.
10. Lakme Absolute Bi Phased Makeup Remover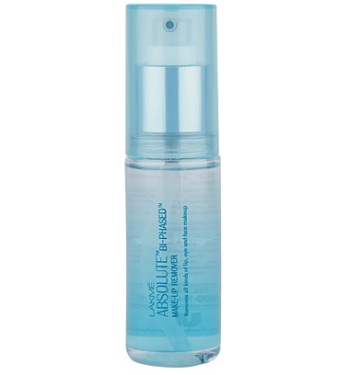 If you love applying makeup then you must be aware about the importance of removing the make up at night. This makeup remover is just amazing. This takes off the waterproof makeup like the eyeliners, mascara etc so easily. The price is 250 rupees and even if I used this everyday this will last for more than a month. Must try makeup remover from Lakme.
So, girls these were the must try or the best Lakme makeup products which you can buy online or from stores. You can also read my post on best Maybelline makeup products.