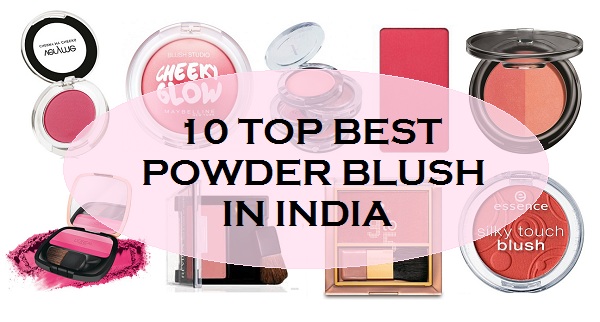 Best Powder Blushes in India with Reviews

Your makeup isn't complete till the time you get some color on the cheeks. And here, I am not talking about the clown like red circles on the cheeks but soft subtle color that makes you look gorgeous! :) Blushes can be either powder or creamy in formula. There are lots of powder blushes in the market with all the prices, few are very cheap and some are very expensive. In this post, I will share these best powder blushes in India. Out of these brands some are very affordable while some can be priced moderately as I mentioned.
So, let's get started my dearies. But wait, let me give you few easy tips here:
How to make powder blush last all day long:
Just apply a a light creamy moisturiser on the cheeks after you have done with the foundation or the BB cream. Then over that moisturizer or skin cream that you have just applied on the cheeks, dab and blend the powder blush. This way, it'll will last all day long. This actually prevents eroding of the blush during the day. 
For cream blushes too, making them last longer is tricky. The trick is that when we apply creamy blushes they tend to last long but when you apply some translucent powder and follow up with little bit of cream blush again, then this little tip will extend the staying span. 
How to Apply Powder Blush like a Pro
First of all, it is better that your base or foundation is nicely done as a patchy or unpolished base will make the makeup look bad. Once the foundation application is done, you have also applied the translucent powder or even loose powder, then it's time to apply the blush. 
Take some on the angle blush brush.

Yes, angled brushes are considered better as their application is easier and they pick up the adequate pigment.

Lightly, swirl the powder blush lightly on the pan and also give a gentle tap so that excess powder is shrugged off.

Now, apply the blush lightly on the cheeks.

You can make fish face to reveal the cheek bones and starting from the apples of the cheeks apply the blush till the temples.

This diagonal line application gives mild face lift as well.

This is very important to blend the blush over the skin so, that you do not have those clown like circles.

Therefore, gently swipe the brush on the edges to diffuse the color.
List of Top 10 Best Powder Blushes in India: 2021

Powder blushes are made by almost every cosmetic brands in India. The most popular makeup brand in India though makes, powder, cream or even mousse formulas as well. Here, we have listed the best powder blushes in India that one can try. You can also go through this list of the best cream blushes in India.
1. L'Oreal Paris Lucent Magique Powder Blush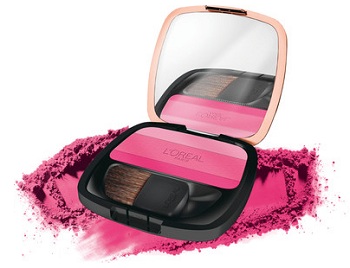 These blushes are absolutely beautiful to look at. The color is intense and just a light dab will infuse the brush with a lot of color. I just love these powder blushes for their wonderful texture which is satiny.The packaging and the pigmentation is brilliant. Price is reasonable and is of 750 rupees. This L'Oreal blush range has 5 shades to choose from.
2. Maybelline Cheeky Glow Blush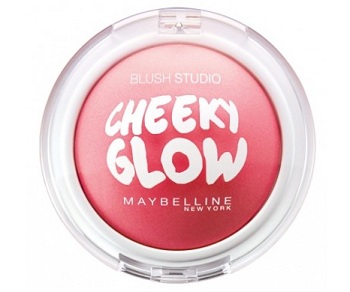 If you want an affordable powder blush for a good brand then this Maybelline cheeky glow powder blush is a must try. The pigmentation is low as you will have to swipe a lot of time but for 250 rupees this blush is a must try for all the girls on a budget. In fact, this is also a great gentle blush for everyday wear. This is available in 3 shades. This is a matte looking blush with very fine shimmers.
Read: Best Maybelline Makeup products in India
3. Lakme Face Stylist Blush Duos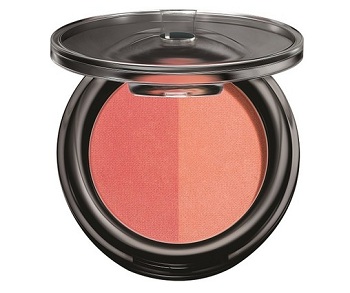 This is a duo blush that can be used either individually or by mixing them. This is slightly high price at 750 but pigmentation is decent. It last all day long but fades with time as this is a powder blush, just follow the tip above with the powder blushes to get the most out of them. :) There are 4 shades available which one can choose from.
Check out these best blushes for dusky brides and Indian girls
4. Faces Glam on Perfect Blush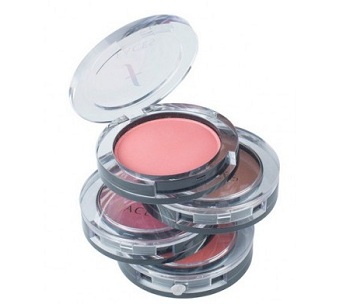 Faces Glam On Powder blushes are good in pigmentation and packaging. They have 4 different shades and stays decently well on the oily skin as well.  I have coral pink out of this range of powder blushes.It is priced for 499 rupees for a single pan. Faces Glam on Blush is a pure matte blush which can be easily carried for the day time.
5. Inglot Freedom System blush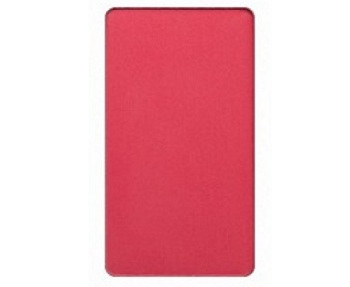 Inglot powder blushes are by far the most pigmented blush that I have come across after using all the popular blushes in Indian market. This is an extremely pigmented blush which will last for a lifetime, as just a tiny bit will be enough. I have no 53 which is a gorgeous peachy pink. I wish they would have named the shades as numbers are bit difficult to remember.  There are so many shades in this range of powder blushes. You can buy these from Nykaa or Major Brands. It costs 450 rupees. Inglot store will not give the refills by the way, so get these online. :)
6. Revlon Powder Blush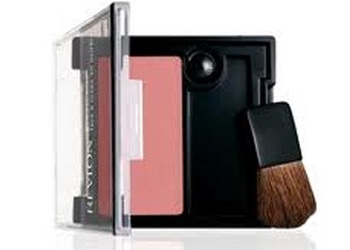 This is a decent blush with a good pigmentation that comes with a cutesy powder blush applicator. I find these applicators to be a bit uneasy to use but I think I should try these now. This Revlon blush costs 550 rupees in India. It has 6 shades in total.
7. Oriflame Very Me Powder Blush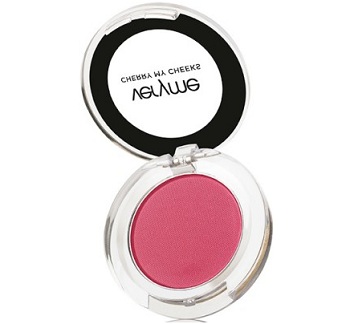 This is a small cute looking blush that is from Oriflame. The original price is 329 but as oriflame gives discounts therefore, you can even grab it for 225 -250 rupees. Quite a great deal for girls who would like to build up their makeup kit in budget. :) This too is an inexpensive matte blush in India.
8. Coloressence Powder Blush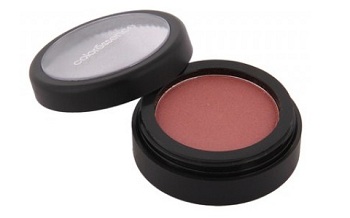 Another cheap and inexpensive blush is from Coloressence.  Coloressence products are quite inexpensive and they are decent in quality. This blush is for 225 rupees and is quite easy to procure. I think if you have to choose between this and Maybelline, I would say go for Maybelline cheeky blush. I have shade no 2 from this brand.
9. Essence Silky Touch Blush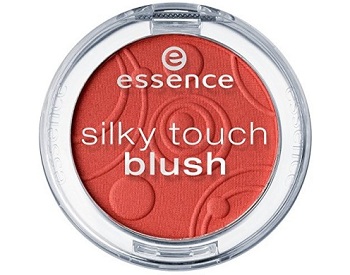 These are very soft satiny and glide very smoothly. I love this blush. This has a beautiful intricate design on the blush pan. It looks really good.  This is available in 5 shades and are for 299 each. You can buy these online. These are one of the best powder blushes in India.
10. Lakme 9 to 5 Pure Rouge Blusher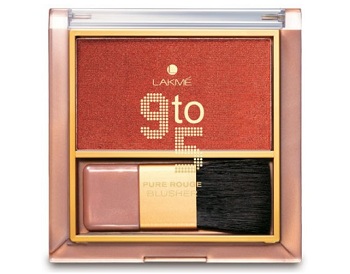 If you like blusher with metallic shimmery shine that can add a glow then try this blush. This is not a matte blush but it has gold shimmers in it.  It also comes with an applicator.  This Lakme blush is for 450 rupees.
Also see: Worth trying best Lakme makeup products.
So, girls do you love blushes? I do. They can be used on their own even without a dramatic makeup to give a fresh boost of color to your face. By the way, if you want to check out how to apply foundation flawlessly, you may read the post. If in summers you makeup gets patchy then read how to prevent makeup from melting in summers.