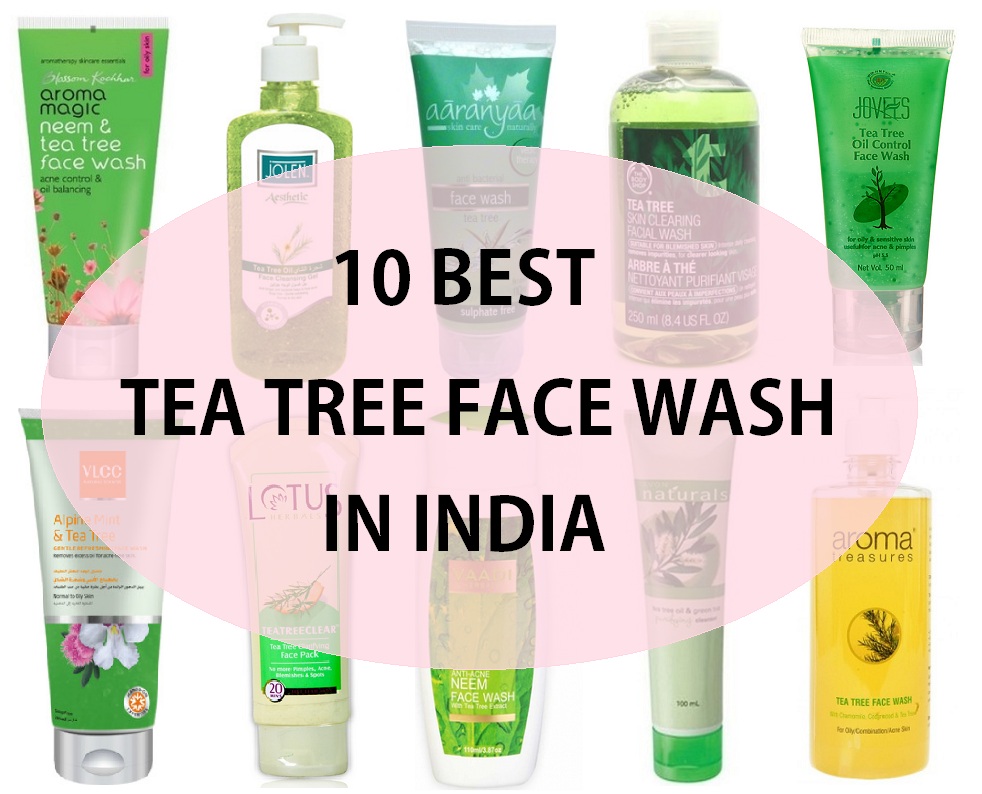 Tea tree has anti bacteria and anti fungal features and you know this is why tea tree is used in dandruff shampoos, face washes for oily skin that has acne and pimples. Tea tree oil also soothes the skin and clears the bacteria that are causing the acne on the skin. There are lot of tea tree oil face washes in India and here we have compiled some of the worth trying and face wash with tea tree extracts.
10 Top Best Tea Tree Face Wash In India
1. The Body Shop Tea Tree Skin Clearing Face Wash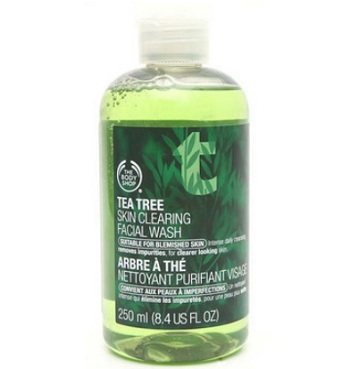 This tea tree face wash cleanses the oily skin on a deeper level to get rid of the extra oils from the skin surface. This keeps the skin clean and also minimizes the acne causing bacteria. It is a great face wash for everyday use for oily and acne prone skin. Tea tree also calms the skin which is irritated in summers due to heat. This The Body Shop Tea tree face wash is priced at 695 rupees for 250 ml tube.
2. Lotus Herbals tea tree and Cinnamon Anti Acne oil control face wash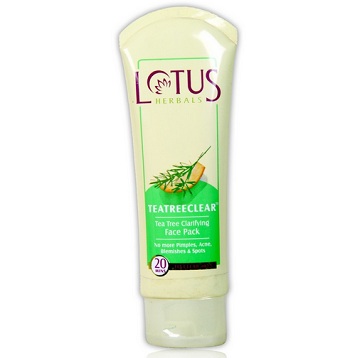 This Lotus Tea tree face wash has 2 ingredients which are tea tree and cinnamon. Tea tree has anti bacterial properties which is why this cleanser removes the bacteria responsible for pimples while cinnamon too does the same thing and lightens the skin blemishes. This face wash gives mild cooling sensation. I think this is good for summers for oily skin. This is for 175 for 120 g.
3. Vaadi Herbals Anti Acne Neem face wash with tea tree extracts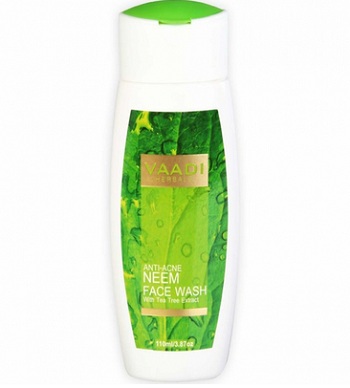 Neem is a great antibacterial ingredient and tea tree extracts makes this face wash even more powerful to heal the skin and eliminate the pimples from the face. This tea tree infused facial cleanser is good for teenagers who have very oily skin and wants something that is in budget. This is for 45 Rupees for 50 g tube.
4. VLCC Alpine Mint and tea tree Face wash
Mint has a wonderful cooling property which makes this VLCC tea tree face wash good for summers for oily acne prone skin which gets frequent pimples on the face. Both boys and girls can try it. This is a soap free face wash thus will not dry the skin. This face cleanser is for 230 Rupees for 135 ml. Small packs are also available of this and the other face wash that we have mentioned above.
5. Aaranya Sulphate free anti bacterial tea tree face wash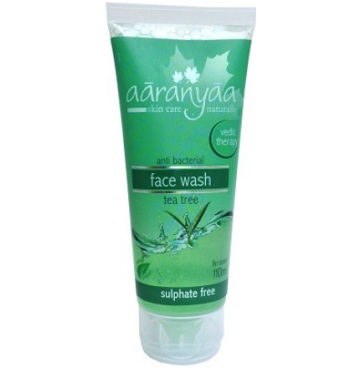 This is a mild and sulphate free face wash with tea tree extracts. It thoroughly cleans the pores and controls excessive oils on the face without drying out the face. Infused with the goodness of Tea Tree Oil, this prevents the formation of bacteria and other microbes on skin surface. This is for 195 Rupees for 100 ml.
6. Jolen Tea tree oil cleansing face wash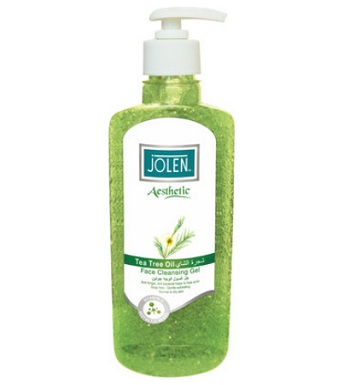 This Jolen face wash with tea tree extracts maintains the skin's moisture levels yet cleanses the skin on deeper level. It kills the bacteria and other pimple/acne causing microbes thus skin gets clear and heals. This is a soap free formula thus gentle on the skin. This Jolen tea tree face wash costs rupees 199 for 250 ml.
7. Aroma Treasures Tea Tree Face wash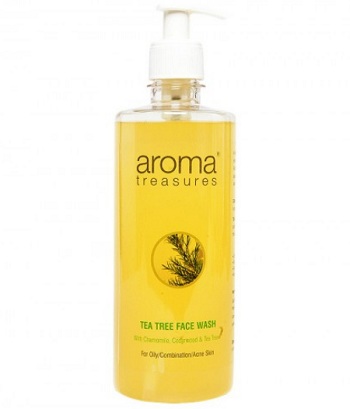 This face wash is for the skin types that is combination, normal and oily. The tea tree extracts will keep the skin oil free for a lot longer and removes the excessive sebum. Tea tree will clear the infection causing bacteria and it is also enriched with chamomile which treats the skin blemishes. It has cederwood which hydrates and soothe the dull and irritated sensitive skin. This Aroma Treasure face wash costs rupees 199 for 100 ml.
8. Jovees Tea tree oil face wash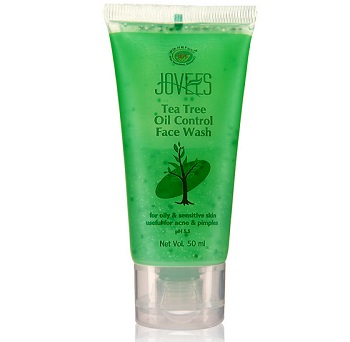 Other than the tea tree oil in this Jovees face wash, it also has aloe vera gel, cucumber, apple juice. Apple juice will maintain the pH level and moisture of the skin. Aloe vera soothes and calms the skin. Cucumber gives coolness to the sun burnt skin. This can be tried by men and women for normal to oily skin including the combination skin as well. The smallest 50 ml of this Jovees tea tree oil face wash is for rupees 80 in India.
9. Avon Tea tree oil and Green tea face wash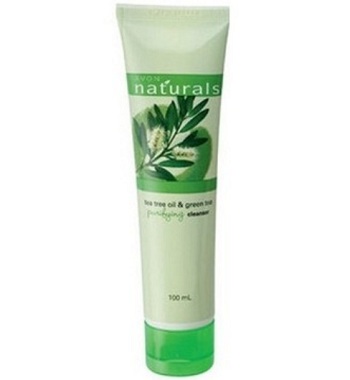 Green tea is a powerful antioxidant which heals, cures and increase the collagen production. This will remove the blemishes and cleanses the oily skin well. This Avon facial cleanser costs rupees 170 for 100 ml.
10. Aroma Magic Neem and Tea tree face wash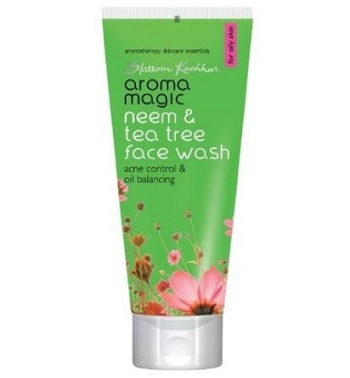 Neem and tea tree both have the similar acne fighting properties due to their antibacterial nature. This is ideal for boys, girls men and women and all skin types. It also has lavender extracts which soothes gently and calms the skin. This Aroma magic facial wash is for rupees 49 for 50 ml.