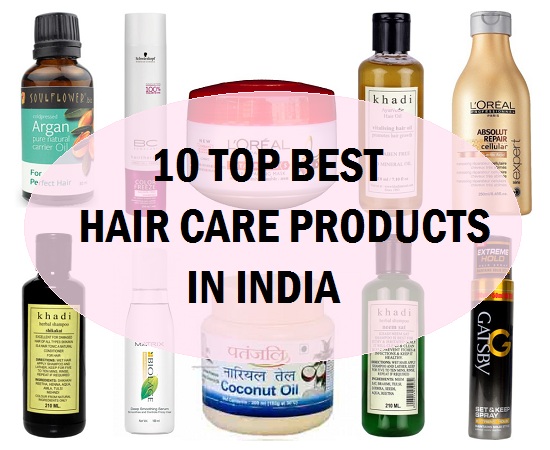 List of the Best Hair Care products in India
Indian hair is mostly in good state. Genetically most of us are blessed with good voluminous hair and people from south India have those beautiful, thick black hair. Natural hair care is the key to get beautiful healthy hair. But we cannot deny that we also have to use the hair care products that are available in the market.
Best Hair Care Products in India (2021) For Men and Women
Here is a list of some of the worth trying and best hair care products in India which have suited a lot of people with different hair problems and requirements.
1. Khadi Ayurvedic Hair Growth Vitalising Hair Oil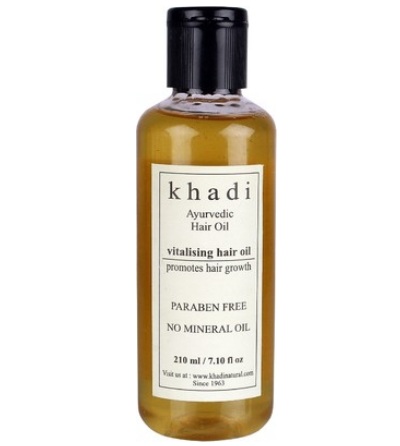 Khadi hair growth hair oil is paraben free and mineral oil free hair care product. It is enriched with the various oils that induce the hair growth and reduces the hair fall. 210 ml of this oil's bottle costs 350 rupees, though smaller bottles are also available. It reduces the premature hair graying, dryness due to itching and dandruff and makes the hair beautiful.
2. L'Oreal Paris Professionnel Expert Serie – Absolut Repair Cellular Shampoo
This Shampoo from L'Oreal Professionnel is enriched with the lactic acid technology which protects and strengthens the hair strands. It deeply nourishes the hair follicle and repairs the damage. Most of the people have this problem of damaged hair which may be due to heat styling, chemical treatments or sun exposure then this can be a good hair care product to reverse the damage. It costs 599 rupees for 250 ml bottle.
3. Patanjali Coconut Hair Oil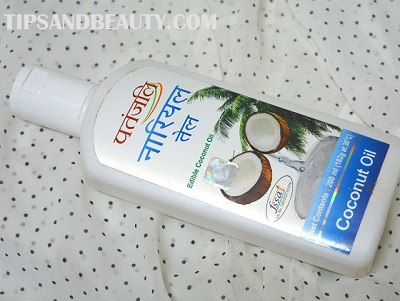 Coconut hair oil can do a lot to give you stronger and shinier hair. It is a pure coconut oil which doesn't have any other oil and is just for rupees 60 that is why it should be there in this best Indian product for hair care. This oil is not only for the hair but skin as well as the massage oil. Those of you who are searching for pure coconut oil will like this.
4. Soulflower Cold Pressed Argan Carrier Oil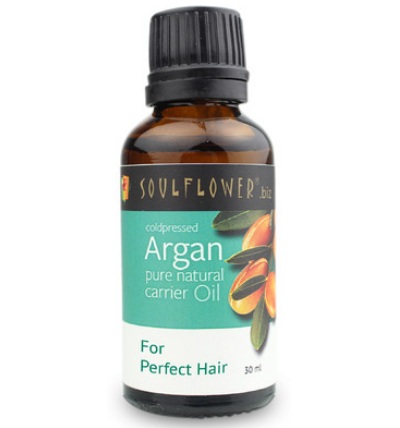 Argan oil is magical for the hair whether they are normal, curly, dry or damaged. Argan oil deeply moisturizes the hair and helps repair the possible damage. It locks the moisture in and keeps the hair frizz free. The 30 ml bottle of this Argan oil costs 800 rupees.
5. Schwarzkopf Professional BC Color Save Shampoo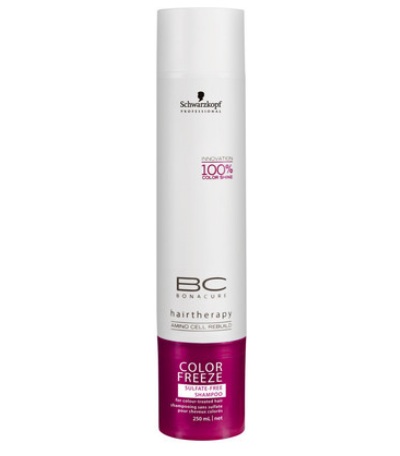 Schwarzkopf Professional BC Color Save Shampoo is a good shampoo which is free of sulphate and protects the hair color from getting faded for a lot longer. It gives the hair surface a polishing effect which makes them shinier and retains the hair color for long as compared with washing the hair with regular shampoos. This shampoo is priced at rupees 750 for 250 ml bottle.
6. Matrix Biolage Deep Smoothing Hair Serum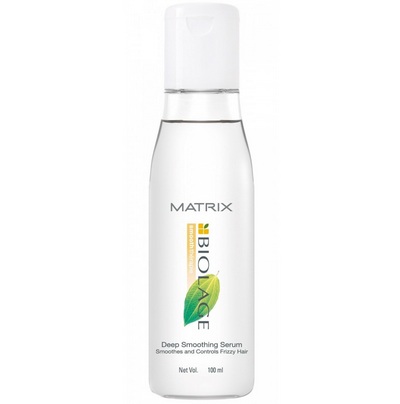 Hair serum is a must have product for Indian hair as it helps to detangle the hair post the hair wash and also adds a fine layer which minimizes the sun damage to some extent. This hair serum is priced at 275 rupees for this 100 ml bottle. You can read about hair serums in India here.
7. Khadi Herbals Neem Sat Shampoo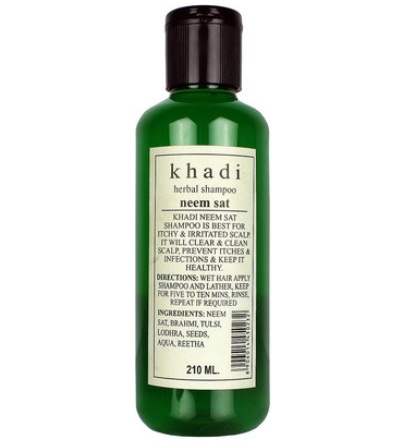 Those of you who are suffering from dandruff and itchy scalp may know that neem is an anti bacterial product which helps a lot in dandruff cure. This Khadi Neem Sat shampoo is paraben free and free of chemicals. It gently lathers and keeps the hair free of dandruff within 2 washes. The herbal formulation of this shampoo will cure the itchy scalp and any other scalp condition. This shampoo for dandruff is for 230 rupees for 120 ml.
8. Gatsby Extreme Hold Hair Spray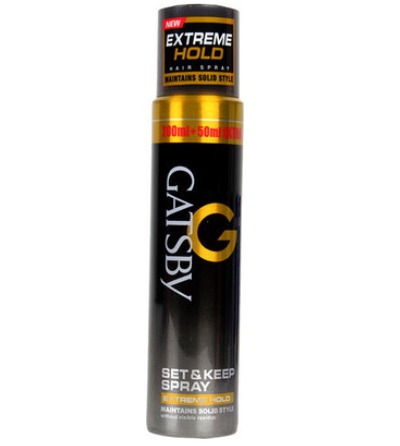 I personally like this product a lot as hair sprays are needed every now and then when you want to style the hair. I have to do makeup tutorials for my other blog which is dedicated to makeup mostly so, I want my hair to look good. This spray holds the curls a lot longer which is good and the price is even better. This is for 200 rupees and this bottle will last for ever. There were cheaper options as well but I am keeping options which are best at the price in this list of best hair care products in India which can be used by most of the people. Hair sprays are also good to add some volume to thin hair.

9. Khadi Herbal Shikkakai Shampoo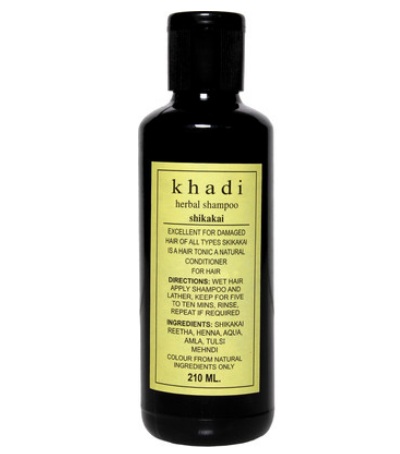 I have shared some homemade herbal shampoo recipes but there are times when you are too busy to do the preparation hence for that I recommend this shikkakai shampoo. It is paraben free and makes hair lustrous. Shikkakai also adds a shine and strength to the hair. This shampoo costs 230 rupees for 210 ml pack.
10. L'Oreal Paris Total Repair 5 Hair Masque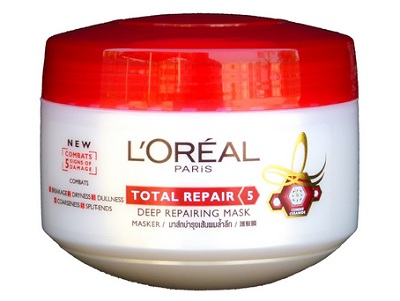 A hair mask can give hair its lost shine and natural bounce. Not taking good care and sun exposure can make the hair rough, dry, frizzy and lack luster therefore for dry brittle hair a hair mask becomes a must try which is why this is included in this list of best Indian hair care products. It vitalizes the dry hair and adds shine. This is for 350 Rupees. Once a week usage is fine. If you want to save money and would like to prepare some homemade hair masks then read here.
So, these were the best hair care products in India that are mostly suitable or hair care and requirements.