Hair Growth Treatment for Women and Men. Hair loss is the most common trouble seen in adults and teenagers. Some people are tensed about the hair texture and some about its bounce or volume. Hair play an essential role in the overall personality of a human. It not only enhances the beauty of a person, but also improves confidence. In today's lifestyle, we give less emphasis to our health and good habits that leads to hair issues like hair loss and hair fall. This can be really irritating and stressful for many individuals. There are many natural remedies and hair growth treatments which can help you gain hair growth and curb the hair loss.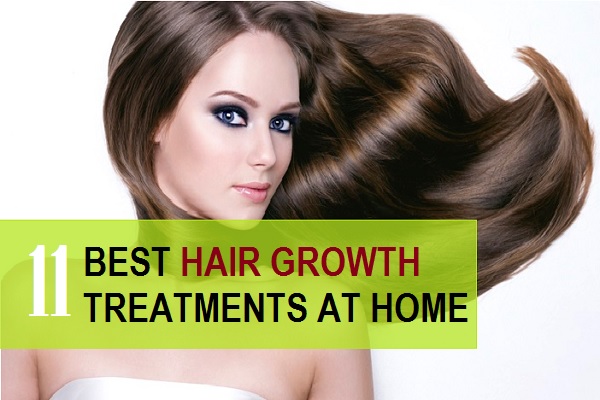 Causes of Hair fall, Hair Loss and Thinning of Hair
If you are thinking about hair growth then obviously, you're facing hair fall, hair loss and hair thinning. But what causes all these problems. There are lots of factors which results in all such hair related problems. The major causes of hair fall and hair loss include:
Drastic weight loss

Poor diet and lack of nutrition in diet

Too much of junk food

Fever related hair loss

Medical conditions and medicines

Thyroid problem

Stress and lifestyle disorders

Anemia

Post pregnancy
Symptoms of Hair fall and Lack of Hair Growth
Now you know that hair fall and hair loss is related with the above mentioned factors. So, what exactly is the stage when you feel that hair loss is excessive?
When you see that the hair line is receding. The hair are getting thinner and cuticle is getting thin.
Bald patches are visible and scalp has become more visible.
Hair falls in clumps.
Hair falls more than 50 strands in a day.
So, if you are experiencing such changes then certainly your hair fall is excessive and you should take care of the measures to control the steps. The natural treatments can give you relief hence you can follow them.
Benefits of Hair Growth Treatments
Natural hair growth treatments may be a little time consuming and takes a bit longer, But they do show the results.

Natural hair growth methods like scalp massaging promote hair growth by stimulating the micro blood circulation.

The natural ingredients like onion will help to promote the micro circulation that will make the follicles erupt with hair.

Moreover, These treatments do not have side effects.

These treatments will not only make the hair growth faster but also reverses the damage, dryness and split ends

You can also feel positive results in your hair fall and hair thinning as well.
12 Best Hair growth Supplements
Effective and Best Hair Growth Treatment for Men and Women
Let's have a look at the hair growth treatments that will work. But one important thing you need to be patient enough. Natural growth treatments and remedies may take time hence, have patience and be regular.
1. Fenugreek Seeds with Mustard Oil for Hair Growth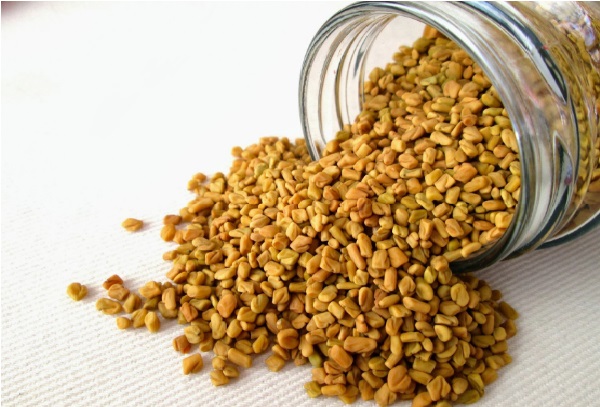 Mustard oil is an effective treatment for white and thin hairs. This fatty essential oil stimulates hair softness and makes it stronger and longer for life. It cures dandruff and lice if used regularly. Fenugreek seeds are wonderful for hair health, it is a natural hair loss minimizer. It is rich in essential fatty acids and vitamins which makes the scalp and hair soft and clean. You may have heard that methi dana seeds are used to cure the hair fall and hair loss problems in men and women.
How to use it?
Heat a pan and add mustard oil in it.

Take it off from flame after 30 seconds and put 1/4th cup of fenugreek seeds in it.

Let it soak overnight and apply the oil in the morning after filtering out fenugreek seeds.

Massage this oil slowly onto the scalp and hairs for a few minutes.

Later on, work on ends and tips of the hair. Keep it for 2 hours and rinse off with water and shampoo.
2. Egg White and Yoghurt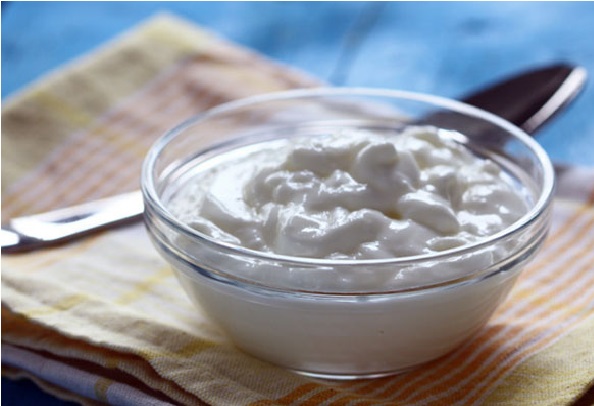 If you do not have any problem in using eggs on the hair then this hair growth egg remedy is excellent. Eggs are the great source of protein and essential fatty acids. It is rich in vitamins and all nutrition that are effective on dry, dull and thin hairs. Yoghurt contains lactose and good fats that soften your hair and increase its shine. This hair growth treatment should be used twice in a week to get optimum results.
How to use it?
Beat an egg and take its white in a bowl.

Mix one cup of hung curd in it.

Whisk it well and apply to washed and clean hairs.

Focus on the scalp and ends of your hairs and leave it for 30 minutes.

This can be tried 2 times in a week so that the hair looks healthier and new hair follicles can be erupted.
3. Aloe Vera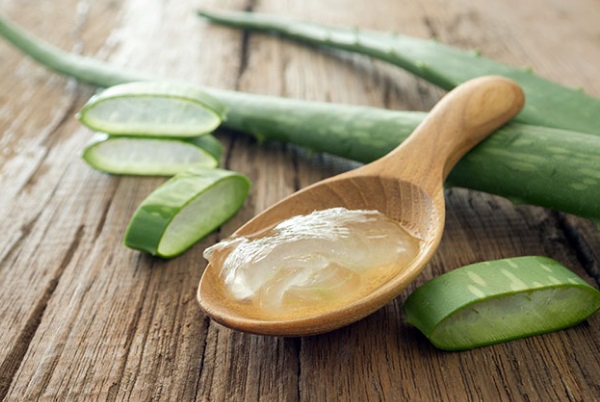 Aloe Vera is one of the best and effective hair growth treatment. Aloe Vera gel is also known to cure the dry itchy scalp. It will also make the bald patches heal and cure the hair fall.
All you have to do is take some pure aloe Vera gel, around 2-3 teaspoonful will work.

Then massage that on the scalp for around 2-3 minutes. Then keep for another 60 minutes.

Wash off with cold water.

Try this remedy for hair growth for 3 times in a week.
4. Onion Juice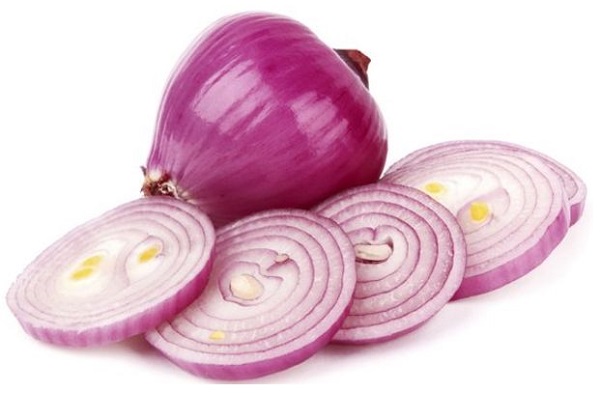 Why onion juice is so effective in hair growth? This is what a lot of us ask. Well onion juice is very rich in sulphur. Sulphur helps to increase blood circulation and stimulates the growth of new follicles.
Take an onion and peel it to get rid of the outermost layers.

Then cut it into two and grind it to make a pulp.

Strain the pulp to get onion juice.

Apply this fresh onion juice on the scalp.

Leave for 60 minutes.

Wash off with lukewarm water first then apply a herbal shampoo to get rid of the smell of onions.
5. Eggs
Egg is an excellent hair growth treatment. We have shared a detailed post on how to use eggs for faster hair growth and hair loss earlier. So, eggs are wonderful when we want to get new hair and control hair fall. Eggs can be used as an egg hair mask or egg oil as well. Eggs has minerals like sulphur, zinc, magnesium, manganese etc that promotes hair growth.
Take an egg and break that into a bowl so that it can get whipped up well.

Now add a little bit of yoghurt in that. Yoghurt will help to promote hair growth faster and also makes the hair stronger.

Apply this all over the scalp and hair. Do a little bit of massaging and then wait for 2 hours.

Wash it off with mild water. Never wash egg hair mask with warm water as eggs can get coagulate.  

To an egg add 1 teaspoon of olive oil and honey and mix well. 

Apply this paste over the hair and leave it for twenty minutes.

Rinse with cool water and mild shampoo.
6. Coconut Oil
Coconut milk is a rich source of minerals like iron, sulphur, potassium, calcium etc. This oil will help to cure the hair loss and aids in the hair growth. Coconut oil is one of the best hair growth treatments which are natural and effective. The application of coconut oil is very simple.
Just warm up a little bit of coconut oil.

Using finger tips, you need to apply this oil on the scalp and the hair so that they get nourishment.

Keep this oil overnight and wash in the morning using a mild herbal shampoo.

If you have dandruff, then adding 1-2 teaspoonful of lemon juice will help to cure the dandruff.

Dandruff is also one of the causes that hinder the hair growth by blocking the scalp pores.
7. Methi Dana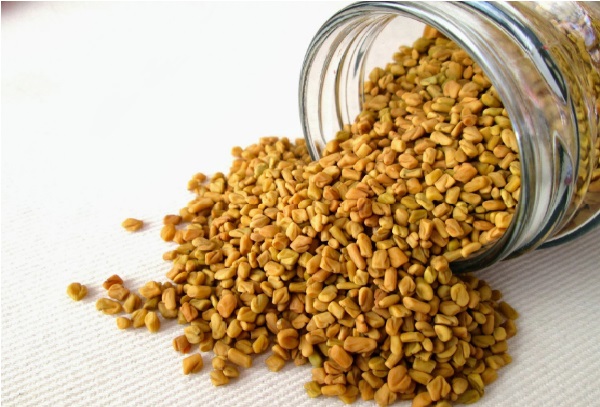 Methi dana or fenugreek seeds are well known treatment for hair growth. It will fasten the hair growth. Also, it will promote the hair follicles to grow faster. This remedy is simple but you need to start the preparation at night.
Take ½ cup of fenugreek seeds and soak them in the water at night.

Next morning, put that in the grinder and bend that into the paste.

Use the paste on the scalp and hair, then tie the hair in a bun or use a hair cap.

Leave this for 60 minutes then wash off.
8. Henna or Mehendi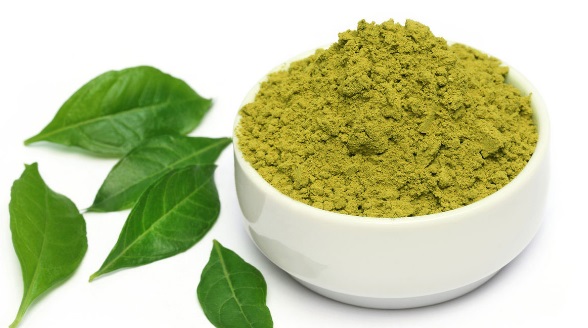 Henna is used on the hair and hands to get color. But henna makes the hair stronger by thickening them. Use of henna will promote the hair growth and is one of the best treatment for hair growth. But this will leave color on the hair hence, you need to make up your mind whether you are okay with that or not.
Take 2-3 tablespoons of henna powder in a bowl.

Then add little bit of water and 2-3 teaspoonful of curd in that.

You will get a paste.

Apply this on the hair and leave this henna pack for 60 minutes then wash off with lukewarm water.

To get rid of the color of henna you can use a mild shampoo which will remove the color.
Yoghurt or Curd Hair Growth Treatments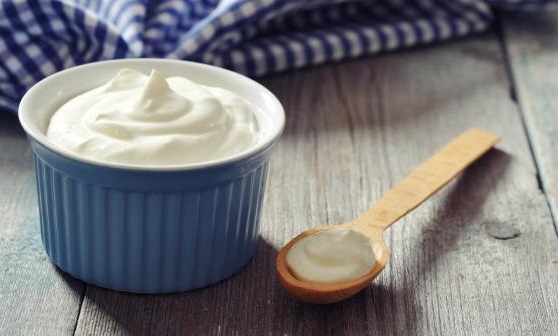 Yoghurt is rich in milk proteins and several vitamins. Hence, is considered and effective hair growth treatment for men and women. Application of yogurt is also easy and hassle free.
Take ½ cup of fresh yoghurt and mix little bit of lemon juice in that.

Apply this directly on the scalp and the hair.

Leave this yoghurt mask on the hair and wash it off after 45 minutes.
So, these were the hair growth treatments that you can try. But do you think when the hair is falling like crazy then just these remedies would be sufficient. No, you have to make dietary changes too. This is because what we eat shows up. Hence, keeping a track of diet is also important for hair growth.
Hair Growth Treatments with Essential Oils
In this section, we will tell the ways to use the oil treatments for hair growth. These will also add bounce and shine in the hair. With regular application hair also becomes damage free.
9. Hot Oil Massage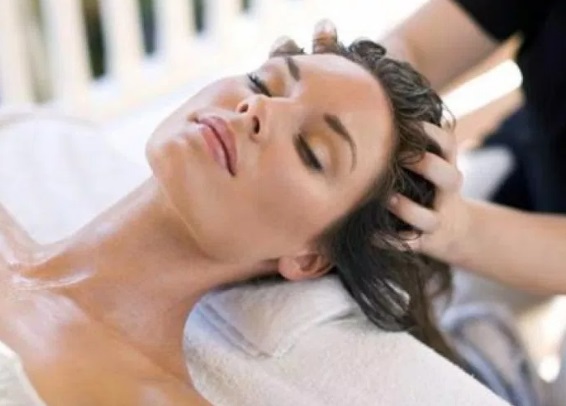 Oil massaging is one of the best hair growth treatment that one can try. This is an effective way to treat the dry hair, dandruff and the hair loss problem as well. It will also reverses the hair damage.
Take 2-3 essential oils. You can take almond oil, coconut oil, castor oil, jojoba oil etc.

Now warm them up a little bit then take some oil on the finger tips apply on the scalp.

Keep massaging on the scalp then leave these oils on the scalp overnight.

Wash this the next morning.
10. Rosemary Oil and Olive Oil Treatment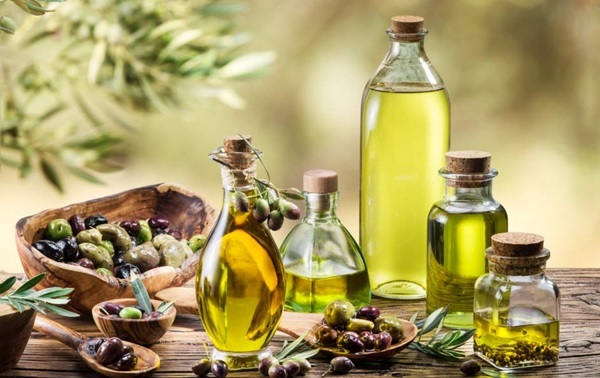 This essential oil hair growth treatment helps you to grow hair faster and longer in a few weeks. It also prevents hair infections and itching. It controls baldness and premature graying.  Olive oil is again hair volume booster and induces shine. This oil is also used as a conditioner. Rosemary oil is used to strengthen the roots and to initiate the new hair. This will quickly promote hair growth for women and men too.
How to use it?
Take 4 tablespoons of olive oil with 5 tablespoons of rosemary oil in a bowl.

Now mix this oil and pour it in a pan, heat the pan for 30 seconds and flame it off and comb your hair. 

Massage your hair with this hair treatment. Be gentle and wrap your hairs in a bun.

Wash it with a suitable shampoo and conditioner.
11. Avocado oil and Almond oil
The best way to get rid of thin and dull hair is this miraculous hair treatment. Avocado is rich in nutrients that protect hair from damage caused due to chemicals and environmental factors. It consists vitamins like A, B complex, Vitamin E etc, which penetrates the hair shaft. Almond oil is known for hair conditioning and smoothening. It is rich in vitamin-E which adds shine to your hair and give long and smooth strands.
How to use it?
Take a bowl and add 5 full spoons of avocado oil in it.

Also add 3 full spoons of pure and sweet almond oil.

Now comb your hair first and make them tangle free.

Take a cotton ball and apply this hair oil mixture to your scalp with the help of it.

Lastly by using your fingers, apply the remaining oil to the ends. Leave it for 3-4 hours and rinse it off.
So friends, these were the natural hair growth treatments that you can try depending on your preference. These will soon help you gain new hair stands and control the hair fall too.
Diet tips for Hair Growth Faster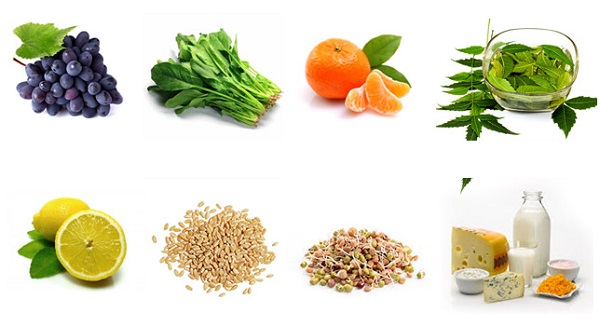 Take diet that is rich in proteins, vital vitamins and minerals like iron, zinc, copper, magnesium, and selenium as this is important for healthy hair growth.

Eating foods that are rich in the vitamin B complex that is very crucial for the proper hair growth.

Dairy products are also important to boost the hair growth.

Include diary items like milk, butter, cheese, eggs, curd etc

Omega 3 fatty acids are vital for the fast growth of the hair strands.

Foods that are rich in omega 3 fatty acids are salmon, walnuts, flaxseeds etc.
Do's and Don't for Hair Growth and Hair Loss Control
Never brush the hair when they are wet. Wet hair are prone to damage and breakage.

Do not use a lot of styling products else hair can get damage. Damage is also one of the causes that make the hair grow slower.

Oil massage the hair at least 2 times in a week for best results in the growth of the hair.

Do not use chemical loaded products like shampoo, conditioners, hair oils, hair serums etc. They will stunt the hair growth.

These were the natural hair growth treatments that will promote the faster initiation and also makes the hair healthier.
Don't forget to know about the different methods with onion juice for hair growth.