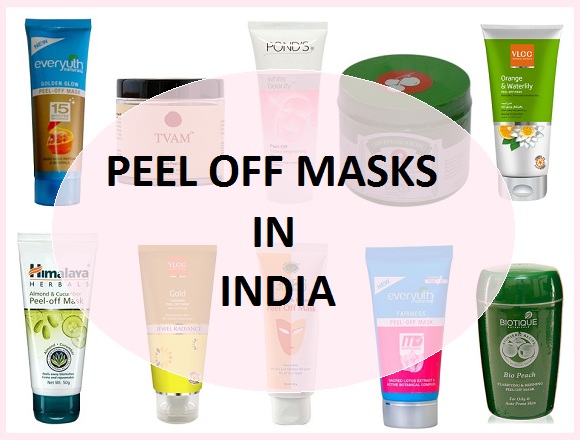 Facial peel off masks are really handy to get rid of the skin impurities and dead skin cells. These peel off masks also make the skin firmer, spotlessly fair and boosts the blood circulation.  Even after the facial too, you can apply these to maintain a glowing face. Apart from that, while going out for a party or wedding, to get quick glow, you can use them. It hardly takes around 15-20 minutes. We have compiled the top best peel off masks in India which are available online and in the shops.
Let's us tell you briefly how to apply these. To apply any peel off mask, First of all, wash the face with a suitable face cleanser. After that pat dry the face and apply the mask. You need to ensure that you apply or spread the mask downwards and not upwards against the hair growth on face. Leave the eyebrows and eye socket and lip area.Let it get dry and once it gets fully dried and tight, peel it off the face from top to bottom. 
10 Top Peel off Masks in India with Reviews and Prices
1. Everyuth Fairness Peel off Mask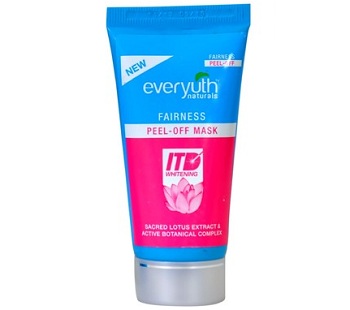 Everyuth Naturals Fairness Peel-Off Mask has the whitening agents like sacred lotus extracts and the active botanical complex. This mask targets the melanocytes and makes skin fairer. Sacred Lotus extracts stimulates blood circulation. [Fairness face packs in india]
Price: 95Rupees
2. Everyuth Orange Peel Off Mask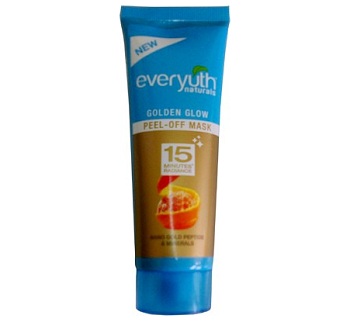 This was the first peel off mask that I had used and this is great for oily combination as it has orange extracts. It deep cleanses the pores and makes skin flawless and firmer. This is also available in the Golden glow variant which is enriched with the gold dust and other skin friendly nutrients. It is very easily available and claims to give a golden glow on the face. [ Orange peel face packs ]
Price: 100 Rupees
3. Pond's White Beauty Peel off Mask
Pond's White Beauty Peel-off Mask has the blend of ingredients that that remove all the dead skin cells for natural fair complexion and instant glow on the face. The white beauty factor is suitable for all skin types and for getting fairness.
Price: 85 Rupees
4. Himalaya herbals Almond and Cucumber Peel off Mask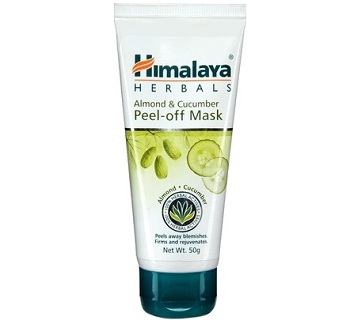 This peel off mask in India is from the very popular band Himalaya. It has the cucumber extracts, trapusha, Amalaki, Indian Gooseberry, Almond, Anannasa, Vatada that targets for softening and skin smoothening. This mask also works on marks and dark spot removal. Moreover, with regular application, it can also peel off the whiteheads and balckheads, but surely take time.
Price: 130 Rupees
5. Biotique Bio Peach Clarifying and Refining Peel Off Mask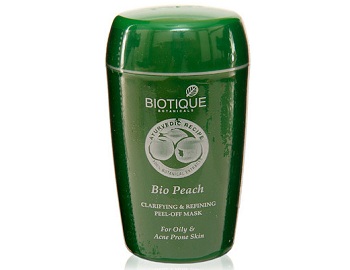 Biotique Clarifying and Refining peel off mask is a true blend of Plums, peaches, cucumber, cabbage, neem seeds, to deep cleanse the skin and to purify the clogged pores. This is formulated for all skin types. It is refining, therefore, it can be applied by oily and cane prone skin types. It further removes the trapped dirt and sebum in the skin.
Price: 199 Rupees for 50g
6. Tvam Gold Peel off Mask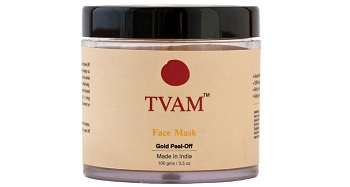 This gold peel off mask is enriched with the gold dust and honey. Both these ingredients purifies the skin and instantly adds a glow on the skin for natural radiance. To achieve a golden glow once in a  while application can give illumination on the skin. Such masks can also uproot the blackheads.
Price: 650 Rupees for 100g
7. Ayur Lemon Peel off Mask
This Ayur mask has the goodness of vitamin C which helps open the clogged pores and also exfoliates the dull skin. It is good for premature aging and boosts the blood circulation for a smooth texture. The Vitamin C is rich in enzymes thus, can also be use for increasing the fairness and removal of the terrible looking spots. 
Price: 55 Rupees for 60g
8. VLCC Gold Peel off Mask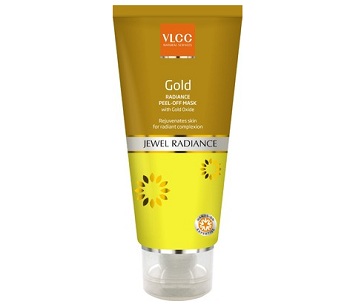 The VLCC Gold Peel Off Mask is made for the thorough cleansing of the skin pores for a blemish free skin complexion. This is suitable for both men and women for special occasions. This mask has the ingredients like Aloe Vera, Lemon Peel, Sandalwood, Triclosan , Turmeric, Gold Oxide, and Vitamin E. All of these enhances complexion, makes skin smoother and supple for glow.
Price: 125 Rupees for 100g
9. Biotique Peaches and Plum Peel off Mask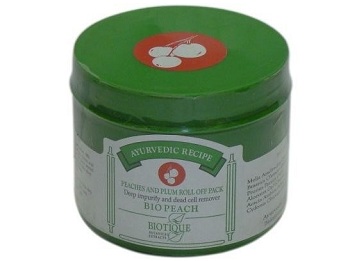 The Biotique Peach and Plum Peel off Pack is made an exfoliating mask that takes impurities and dead cells off the face. Plums in this masks increases the cell renewal rate and plums revitalizes the skin. Both of them are great for a younger looking bright skin.
Price: 199 Rupees for 50g
10. Jovees apricot and Honey Peel off Mask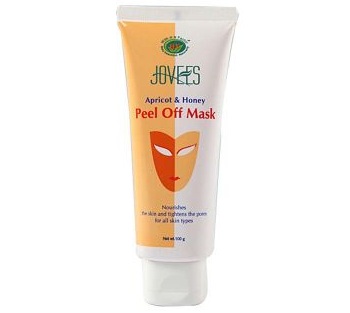 Apricot and honey peel off mask has the extracts of honey and apricot that mildly exfoliates the skin for a smoother and youthful feel. It helps tighten the skin and pores and simultaneously lifts the skin impurities. It also reduces the facial hair and lightens the stretch marks.
Price: 165 Rupees for 100g
11. VLCC Orange and Winter Lily Peel off Mask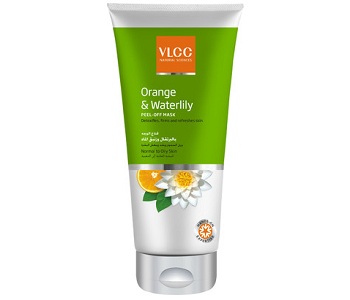 Winter lily face mask is formulated to detoxify the skin and firm the facial skin. This peel off mask makes skin free of Imperfections, blemishes, flaws and dryness. This mask also makes the skin tone even with regular use.
Price: 165 Rupees
This was the list of  the best peel off masks available  in Indian market that can be tried by men and women. You can sue these once in every week or when needed hence, the effects can be maintained.