Homemade Summer Face Packs

Summers bring sun tanning, skin darkening and excess oil secretion. In summers, oily skin suffers a lot as the dust and pollution with greasy skin gives skin problems. In summers, skin also looses its fair complexion and gets dark looking. With high temperature and sun rays, skin gets damaged and premature aging can start to show up. These summer afce packs will also provide the fairness to the skin and glow.
Here we will share face packs for summers that you can try to keep and maintain a healthier looking skin.

1. Sandalwood face pack for fair skin:
Sandalwood has a healing and soothing nature. It helps to give cooling to the skin and prevents acne, pimples and boils. Take some sandalwood powder and using rose water make paste. Use this paste on the face and neck or the affected skin on the body. Let the face pack dry and wash with normal water.
2. Lemon Juice, Cucumber summer face pack

Mix 1 teaspoonful of cucumber juice and 1 teaspoonful of lemon juice. This summer face pack will make the skin glowing and healthy. Cucumber tones and firms the skin whereas with the skin lightening properties lemon juice will do tan removal for fair skin.
3. Honey and lime juice summer face pack
This is the best summer face pack for glow, fairness and oil control. This is good to get the skin color back to normal after you come home from prolonged sun exposure. Mix honey and some lemon juice in equal amounts. Mix and use on the face. Try this every other day in summers to keep the skin in good state. [Oily skin packs at home ]
4. Oatmeal and Yoghurt summer facial pack
A good exfoliating face pack for summers can be made with oatmeal. This pack is good for the people with dry skin. It will subtly get rid of the topmost skin. Mix some oatmeal with yoghurt and let them get softer. Then use this face pack on the neck and face or any other body part. Let it dry for the 20 minutes and rinse with water. This will bring instant glow on the face.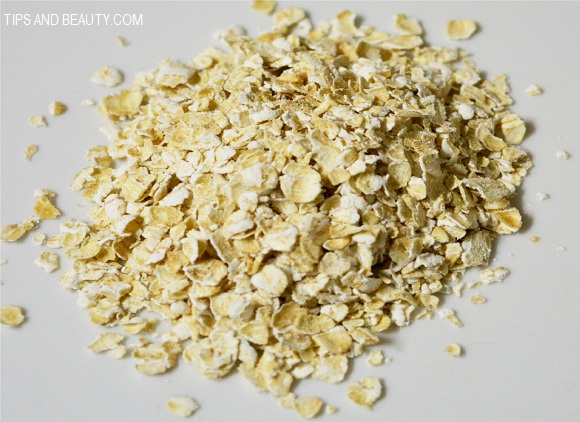 5. Rice Flour and curd summer pack for blackheads and whiteheads
Rice flour and curd also make a good summer face pack for all skin types to treat the whiteheads, blackheads etc. Mix rice flour and curd in equal amount to make a smooth paste. Apply it evenly on the face and the neck skin. Keep for 15-20 minutes. Then rub with light hands applying pressure and rinse with water.
6. Almond powder and honey pack for summers for white skin
Soak 4-5 almonds at night and peel them the next day. Grind them with milk to make paste and add some honey. Use this face pack on the face and let it dry for 20 minutes. Wash off the face with water. This is a summer face pack for skin whitening. [ Homemade skin whitening almond face packs ]
7. Summer face pack with tomato for oily skin
Take some tomato juice and mix yoghurt/curd into it. Keep the consistency of this summer pack thick. Apply on the face with little massaging. Leave for 20 minutes and wash the face. This will take away the tanning. Tomato juice lightens scars and curd improves skin color.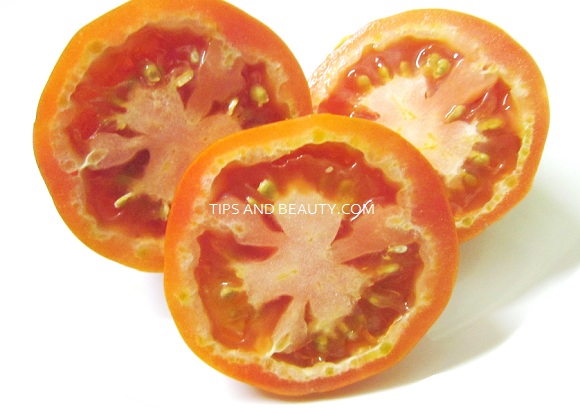 8. Neem, Tulsi and yogurt summer face pack for pimples
Pimple problem rises in summers due to the sweat, sebum and oiliness on the face. This summer pack is especially meant for the oily skinned people who face pimples and acne. Crush 7-10 neem leaves and 7-10 Tulsi leaves in some distilled water. Add some yoghurt to make paste. Use this face pack on face. Wait for 15 minutes and rinse off.
9. Potato summer facial for marks



Grate a potato and squeeze it to extract the juice. Use this potato juice and mix with some honey. Apply this pack on the face and rinse after 20 minutes. This will lighten the acne marks.

10. Sapota and milk summer pack for combination skin
you will need a spota fruit, also called as chiku in India. Take out the inside, the flesh of the fruit and mash it well. Once the fruit gets mashed well. Add some milk into it and use on the face. This fruit is good to heal the scars and for combination to normal skin.

11. Wheat bran and honey face pack for summers
Take one teaspoonful of wheat husk or wheat bran. Mix this with some honey to get a smooth consistency. Use this pack on the face and remove once it gets dry. This will do the scrubbing and skin gets smoother.
12. Marigold summer face pack for glow



Marigold is a flower which can heal the skin and good for scar removal. Marigold also helps in getting fair skin. Take 2-3 marigold flowers and crush the petals to make a paste with milk. Apply that on the face and keep it for 15 minutes. Wash with water to get a fresh face. [ face packs using flowers]
13. Soothing summer face pack with aloe vera gel
In a small plate, take one teaspoonful of aloe vera gel and add half teaspoonful of besan in it. Mix both of them thoroughly so that they get mixed up nicely. Evenly apply the face pack and wait for 20 minutes. Wash off. This summer face pack has aloe vera gel which soothes the skin and heals the blemishes.
14. Honey Cinnamon summer mask for whiteheads and blackheads
Take some honey and cinnamon powder. Using a spoon stir them to mix them well and achieve a smooth consistency. Use this face pack every 3 days and it will help remove the whiteheads and blackheads. This pack actually opens the clogged pores which minimizes the chances of whiteheads and blackheads on the nose, cheeks etc.
15. Ginger juice face pack for marks
Ginger juice is great remedy to improvise the appearance of scars and marks. This lightens the marks from the face effectively. Mix Ginger juice with some honey and use on the face. Massage first and then leave the rest of the pack as a face pack. Let it dry for 20 minutes and then rinse the face.
So, whatever is your skin problem, these summer packs and masks will help you combat the oily skin problems.