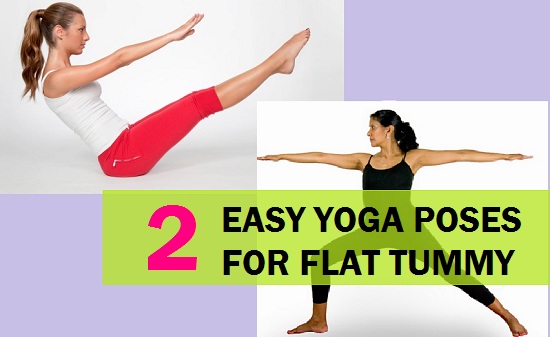 Lately, do you noticed that your bulging tummy may be embarrassing you. It's because we live in a time where most of us desire to get a flat abs and tummy. This also gives to confidence to wear the dresses that you want. To get a fit looking stomach or tummy you have to take care of what you eat and your diet but there are some yoga poses that can help you achieve a flatter stomach and several other health benefits that one can have when yoga is taken as a part of life.Weight loss should never be crash dieting but loosing weight in a healthy way. So, check put these 5 yoga poses for flatter tummy.
Yoga Poses for Flat Tummy and Toned Body

1. Naukasan Yoga Pose for flat tummy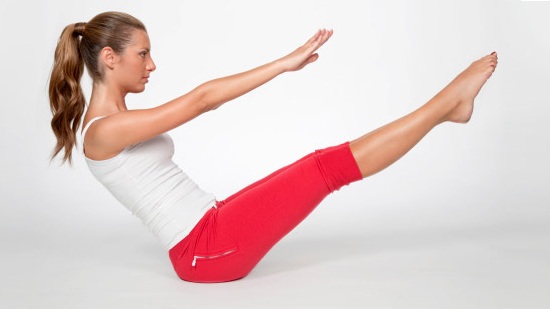 Naukasan or the boat pose, is a great way to tighten and tone the muscle of your tummy. This asana also tomes the thigh muscles along with the arms, legs and mid section of your body.
How to do Naukasana at home:
Lie on the floor over the mat on your back.
Breathe in and solely lift your chest or upper body and the lower body at the same time.
Your arms should be stretched at this time and your feet too.
You could feel the strain and muscles getting working out.
Continue in this position for the count of 5 breathing and while exhaling lower down your body and get back to the staring position.
This asana should be stopped when you have your periods, blood pressure or during pregnancy.
2. Veerbhadrasana Yoga Pose for flat tummy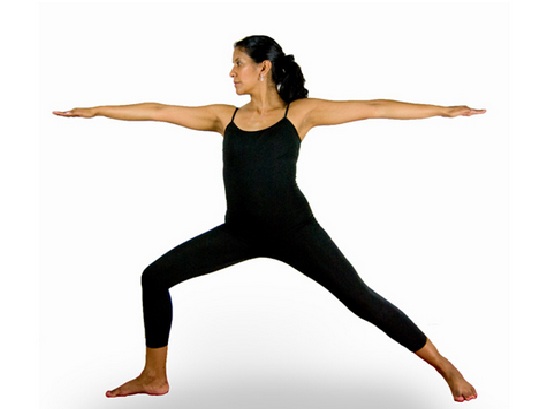 This is also known as warrior pose. This pose is a multi benefit providing pose where your abs will be toned and your back, hips, arms, neck, thighs etc also gets toned and tightened. This pose it excellent to maintain the flexibility of spinal cord and neck. Great for those who mostly work by sitting at home like working people, house wives etc

How to do Veerbhadrasana at home:
Lay a yoga mat and stand with your feet together and arms resting on the sides.
Extend the right leg while left leg should be backwards.
Bend your right knee at a right angle. Check out the picture for clarity of this yoga pose.
While you are bending the knees also take the hands up in the namaskar position and bend backward.
This was the steps that we will be doing while we are inhaling.Continue in this pose for a minute and deep breath.
To come to original position exhale slowly and come back to the sting position.
Benefits: This yoga pose with tone and tighten the arms and thigh muscles and it also burns the fast from the sides of the waist. Veerbharasana is also a recommended pose for getting a flatter stomach as it tone and firms the area.
Word of Caution: While doing these or any asana, you should never put too much strain on the body or muscles. be calm and stretch only till you can. gradually when you get habitual, the body flexibility will be enhanced and you would be able to do the asana more comfortably hence be gentle with the body.