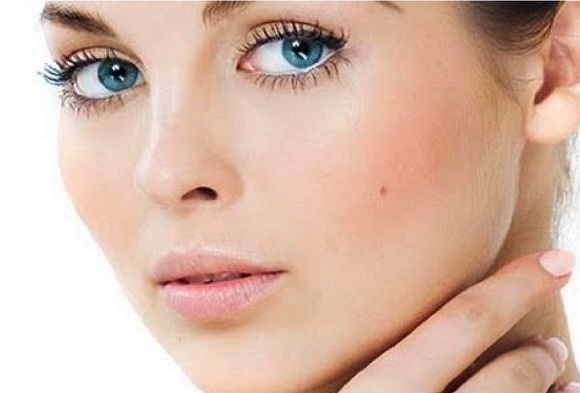 Homemade instant fairness face packs that can give quick skin lightening are easy to do and their effects are long lasting than the skin creams and lotions. Won't you love to apply some thing natural on your face, rather than the chemical filled products. Yes, those can be expensive and gives temporary results. Not only that, at times, your skin can also get rashes. So, if you are wondering how to get fairness with in few uses with face packs, then we hope this post will be helpful for you. These facial treatments make the skin brighter, take the tanning away and keep the skin tone whiter than before. Skin care is important for vibrant looking complexion but everything should not be pricey to get great results which is why these face packs are best to beautify the skin complexion naturally. Today at Tipsandbeauty.com, here are some facial packs for instant fairness that can be achieved at the comfort of your home.
Instant Fairness Face packs at home for glowing fair skin
1. Banana Papaya face pack for fairness

Fruit face packs are highly beneficial in giving glowing skin quickly. The Alpha Hydroxy Acids present in fruits are responsible for getting rid of the extra melanin which increases the glow and fairness.
You will need:
One piece of papaya

One small piece of banana

Lemon Juice
How to prepare:
Put the fruit pieces in a blender and blend them.

Once you get a smooth pulp, take out the pulp in a small bowl and add ¼ teaspoonful of lemon juice.

Mix all well with the fingers.

Apply on the skin with circular movements.

Let it dry and soak into the skin for 15 minutes.

Wash the face with plain water and pat dry.
Benefits: This is a great face pack with papaya for glow and skin brightening because it has the goodness of the fruit enzymes. Enzymes like papain, lightens the skin, removes marks and dark spots. This fruit face mask is ideal for instant fairness as it also gently exfoliates the topmost skin layer. Moreover, this pack gives mild bleaching due to which skin looks fair. This face pack is suitable for all skin types, especially oily skin as it takes off the excess oils. 
2. Besan (Gram flour), Turmeric, Honey face pack for instant fairness
This next face pack for quick fairness easily at home can be prepared by the following ingredients without spending anything.

Besan known as gram flour

Turmeric

Honey

Lemon juice
Preparation:
In a small bowl or a dish, take 2 teaspoonful of besan, one teaspoonful of honey, ¼ teaspoonful of turmeric powder and ½ teaspoonful of lemon juice.

Take out the seeds from the lemon juice.

Mix all these ingredients of this face pack thoroughly.

Once the pack gets smoother and there are no lumps, using the clean fingers, apply this face pack on the face.

Make sure that you apply in an even layer.

Let it dry for 20 minutes and then wash the face with normal water.

Within few minutes, You'll notice a smoother, glowing and fairer skin.
Benefits of this pack: This pack has besan which has proteins. Turmeric and lemon juice are natural skin whiteners and also acts as skin bleach. Honey will moisturize the face, does skin whitening and will add a glow. Honey also makes this face pack suitable for sensitive skin as well. But reduce the quantity if lemon juice when you have sensitive skin else proceed as instructed.

So, this is how using just the quick homemade fairness pack you can get the glow as well as fair skin, but to maintain a good healthy complexion, you need to apply these everyday or at least thrice in a week. The effects of sun rays and pollutants are quite damaging for the skin therefore, application of face treatments ensure that the skin stays clear of such harmful effects.
If you are a guy who needs fairness for his oily skin then worry not boys, head over to our new blog and read this post on oily skin fairness beauty tips for men. You can also subscribe at Men Beauty Health