Homemade hair tonic for healthy hair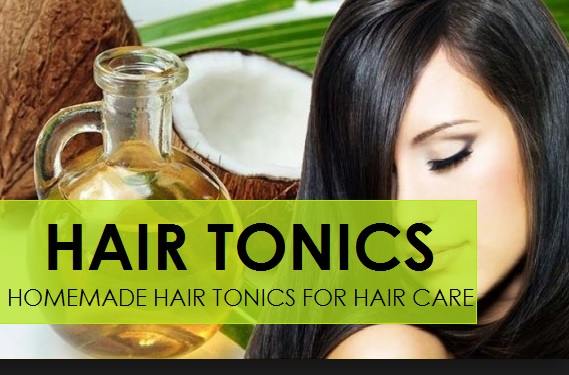 Hair tonics are necessary for the proper nourishment of the hair. It strengthens and softens your hair. It repairs damaged hair and split ends. It does wonders on the hair and the outcome is visible shown in just 2-3 weeks. There are many commercial and professional brands who offer a variety of hair tonics. But they may not give optimum results, as they are filled with chemicals and parabens. It can cause hair fall and dryness of the hair. Homemade hair tonics are the best solutions among all for healthy and shiny hairs.
Girls! Now you can tie your hairs in a bun or make a braid. Keep your hair open on a date or on a shopping day! Don't worry any dust or pollution will not affect your hair anymore.  Just follow the below hair care tips and flaunt your long. Thick and silky hair every time!
Homemade Hair Tonics Recipes for thicker, bouncier Hair
Rosemary oil and olive oil hair tonic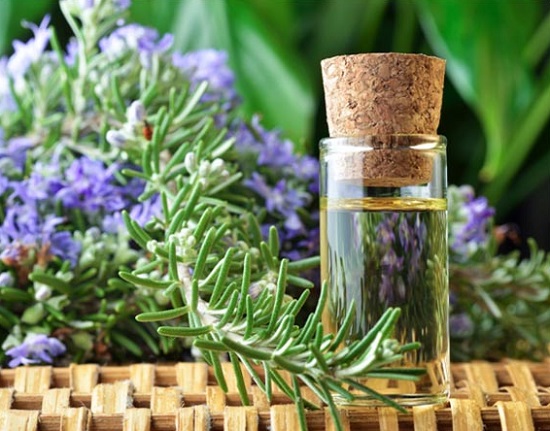 Rosemary is an essential oil which has many benefits. It stimulates hair growth and makes hair long and shiny. It is also proven that rosemary leaves decrease the growing of gray hairs. It prevents baldness in men. It is one of the most popular hair oils available for merchandise. We have also shared how to use rosemary oil for hair growth. Do check that out.
Olive oil is the most commonly used oil in the world for cooking though not much used in India. It is great for everything says hairs, body, nails, face and consumption. It controls hair fall and reduces dryness and roughness of hair. Not only that, this will also improve the hair texture naturally.

Almond oil is fully rich in vitamin E. It treats itchy scalp and dandruff. This oil also prevents split ends, It deeply conditions the hair and make it soft and touchable smooth. However, before buying these oils, consider the brand and its purity of oils. Because nowadays, many brands sell impure and non-authentic hair oils which may not give you good results. Cold pressed oils are genuine and pure. If you will put little bit of amla powder in it then this can be a great natural remedy to get black hair.

Ingredients and preparation:
Take adequate amount of rosemary oil in a bottle (according to your hair length and volume)

Add 3 spoons of olive oil

Add 1-2 spoon of sweet almond oil

Mix all the oils and warm it up on the gas

Your hair tonic is ready to use
Application of this rosemary, olive hair tonic:
Now apply the hair tonic onto your scalp first and massage gently with your hands on the top.

And slowly by going down massage the back area of your head.

Now coming to the ends, apply the remaining tonic onto it.

Tie the hair in a bun or wrap a hair cap on the head.

Keep it in your hairs for 2 hours

For best results, keep it all night or day.

Lastly, follow it with shampoo and conditioner.
Castor oil and fenugreek seed tonic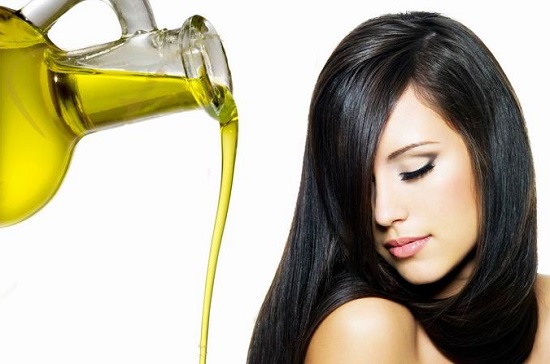 Castor oil is just the best remedy for curly hair care and dry hair. It reduces frizz instantly and gives a smooth and silky hair. It also promotes hair shine and softness. It will also improves the hair texture and helps in repairing damaged lifeless hair. It is non-economic but the benefits are just overwhelming to compensate for. You can also use mustard oil instead of castor oil. Here is how you can use mustard oil for hair fall, hair loss and growth.

Fenugreek seeds own many good qualities that work amazing on the hairs. Methi dana reduces hair fall and prevents the scalp from dandruff. It makes the hair black and strong.
Ingredients and preparation:
Half cup of fenugreek seeds

Castor oil or coconut oil

Heat a pan and pour castor oil in it

Now add fenugreek seeds in the oil and warm it up till the seeds get dark in color.


Strain the seeds so that you get only the oil

It's perfect to use!
Application of hair tonic:
Massage the soaked fenugreek seeds slowly on the scalp.

Keep it for minimum 2 hours.

Wash it with cool water and shampoo.
Apple cider vinegar and coconut oil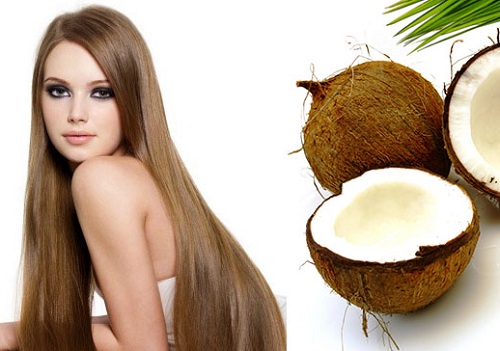 Apple cider vinegar helps in cleaning the scalp. It also works as a good conditioner to the hair. Moreover, it induces hair shine and makes hair straighter naturally.
On the other hand, coconut oil tames frizzy hair and unmanageable hair beautifully. It naturally softens the curly and rough hairs. Furthermore, this essential oil improves hair growth and helps in recovering highly damaged hair.
Ingredients and preparation:
10-12 drops of apple cider vinegar

Coconut oil (according to your hair length and volume)
Application of hair tonic:
Mix the above things in a nozzle bottle.

Apply this hair tonic on the hairs anytime before 2-3 hours of hair washing.

It will result in shiny and nourished hair.

Last but not the least; do not forget to condition the hair once in a week.

Written by Ratna Balani