Grape face Mask for anti aging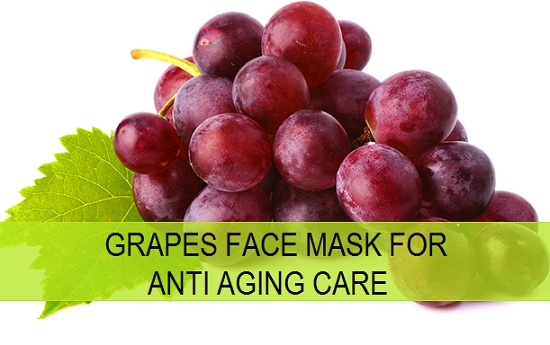 Have you ever thought that grapes can be an excellent ingredient to give smoother and youthful skin. Yes, that is so true. Grapes are enriched with the vital vitamins like Vitamin A, C, B complex and K. Other than that grapes also aids in collagen formation which help to make the skin tauter and firmer. Grapes and rich in phytonutrients and antioxidants which prevents the skin cells from oxidative stress. Grapes also contain Alpha Hydroxy Acids which improvises the smoothness and appearance of fine lines and wrinkles on the face. So, let's have a look at some natural anti aging face packs recipes with grapes.
Homemade Grape Face Mask for Anti Aging Skin Care
1. Grape face packs for wrinkles
This facial mask is extremely easy to follow.
Just take a grape and cut it in half.
Then taking the half piece rub all over the face. This will be like a serum.
Apply this all over the face and leave for overnight.
This should be done at least 3 times in a week to enhance the skin's youthfulness and to reap the benefits of AHAs.
2. Grapes and curd facial mask
This is a facial mask for dry skin.
Take 2-3 grapes and 1 teaspoonful curd.
First of all, cut the grape into small pieces so that they can be easily squeezed by a spoon then you can add that grapes juice in 1 teaspoonful of curd.
Mix both of them and evenly apply on the face.
Leave for 30 minutes then wash the face.
This remedy too needs to be done 3 times in a week.
It depends on you which remedy you try to keep the skin younger looking.
3. Grapes and kiwi face mask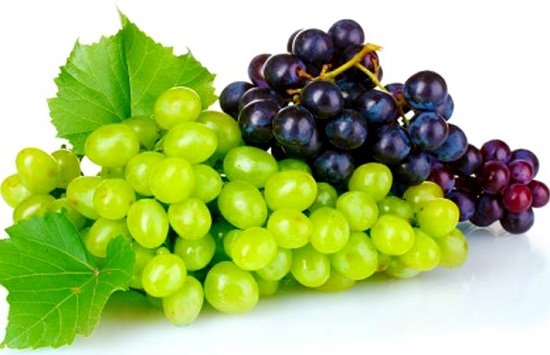 Kiwis are another fruit which contains loads of beneficial vitamins and antioxidants. Kiwis and rich in vitamin C which will also increase the skin cell renewal rate and also the cell turnover rate.
Take a small piece of kiwi and 3-4 grapes.
Blend them in a mixer or blender.
Apply that pulp of kiwi and grapes on the face and then leave for 30 minutes.
Try this for 2 times in a week for softer, smoother baby like skin.
See: Anti Aging Skin care at home
4. Grapes and honey pack
Honey is a very hydrating product which is excellent for all the skin types. Honey is antimicrobial and moisturizing therefore several benefits for an aging skin. The benefits of honey for anti aging purpose are numerous therefore this honey and grapes pack is highly recommended.
Take 20-3 grapes and squeeze them to get the juice out of it.
Add 2 teaspoonful of honey.
Mix both the honey and grapes and apply on the face.
Once you have applied this then, massage the face.
Massage the face for 2-3 minutes then leave this facial mask for 30 minutes. Then wash with normal water.
See: Homemade Anti Aging face masks
Benefits of Grapes Face Mask
Grapes are enriched with the Alpha Hydroxy and beta Hydroxy Acids which raises the cell turnover rate which fades the lines on the face.
Grapes also have vitamin like A, B, C and k which moisturizes and nourishes the skin.
The antioxidants in grapes give the skin polished look.
The grapes face mask and packs will enhance the natural texture and softness of the skin
Grapes also increase the collagen production. Collagen is what keeps the skin cells tighter and closely packed. Less collagen means loose the skin.
Grapes facial cleanser for anti aging
You can also make a facial cleanser using the grapes. You will need:
Grapes
Gram flour
Take ½ teaspoonfuls of gram flour and squeeze 1-2 grapes juice into it. Mix them and apply on the face.
Then using the fingers rub all over the face. Then wash the face with tepid water.
This is great for getting the anti aging benefits of grapes.
Gram flour is an excellent skin cleanser which tales off the dirt, durst etc and gently scrubs the face to remove the dead skin cells.