Green tea beauty Recipe: How green tea can give you gorgeous skin
Green tea is getting quote popular these days due to its health benefits. Green tea is not just for the health benefits but you can get gorgeous skin as well with green tea. Green tea is rich in antioxidants which helps in making the skin looking fresh and toned. Green tea is rich in the antioxidants which are known as polyphenols. Polyphenols are not just antioxidants but they help to keep the skin wrinkle free and to keep the melanin levels down. Green tea also contains flavinoids. These flavinoids will protect the skin cells from oxidative stress which further prevents the premature aging of the skin. In turn your skin stays younger looking a lot longer.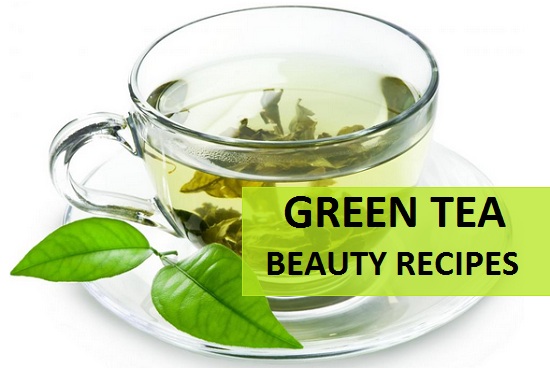 So, how can we have beauty uses of green tea to enhance the natural beauty of the skin. We will let you know about that in today's article at tips and beauty blog.
1. Green tea beauty recipe pack with neem for acne
If you have acne and pimples then,  you will need 2 products green tea and neem.
Take some green tea and neem leaves crush them to make a paste.

Apply this paste on the face for 20 minutes. Rinse with clean water.

This will help in making the skin pimple free within a week since both of them will work together to combat the bacterial infection and then will work to eliminate the acne marks from the face.
See: Coffee recipes for beautiful skin
2. Green tea beauty reecipe for sun burnt skin and sun tanning
Sun burn can be painful and makes the skin look terrible,. So, to get rid of the sun burn naturally try this green tea beauty recipe.
Take some green tea bag that you have used after preparing the tea.

Take this green tea bag, cut it open and mix the green tea with some milk.

Apply this milk and green tea paste on the sun burnt skin for instant relief.
This green tea treatment will also lighten any skin tanning you have like on the facial skin, hands, legs, back etc.
Read more on Green tea face packs and masks and home remedies to get rid of the sun burn

3. Green tea face scrub recipe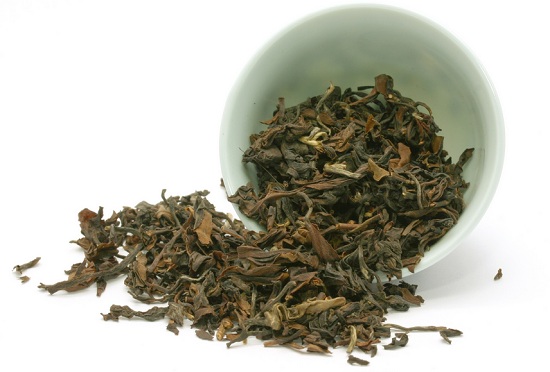 Make a green tea face scrub by mixing half teaspoonful of green tea with 1 teaspoonful of honey.

Wet the face and apply that mixture on the face.

Start moving your fingers in the circular motions and your skin will not only look fresh after using this green tea face scrub but this green tea face scrub will also deep clean the face.

This green tea scrub recipe is suitable for all skin types including the very sensitive skin.
See: Aloe vera beauty recipes for stretch marks removal

4. Green tea and papaya pack for marks removal
If you are worried about the marks on the face then a green tea face pack will surely help you.
Take a small slice of papaya and crush it with a spoon, basically we need a smooth papaya paste.

Therefore once you get that mix ½ teaspoonful of green tea in that.

Apply this papaya green tea facial pack on the face and leave this for 30 minutes.

This treatment should be done daily for 2 weeks and you will see that that marks are getting lighter.
Night is the best night to do any facial treatment as you don't have to go in the sun and dust then. So, this is how you too can try using green tea beauty recipes to get beautiful flawless skin.