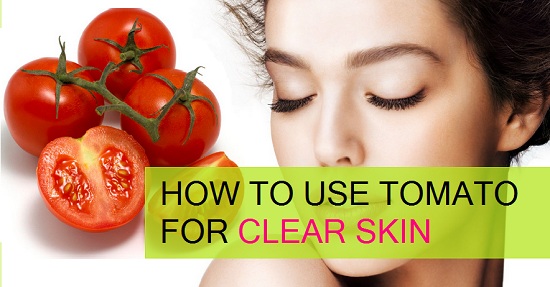 Tomato beauty recipes for the clear skin
Is your skin getting patchy and uneven? Do you want a clear skin that should be free from acne marks pimple spots and dark circles. Then you should definitely think about using tomatoes. Still confused, how to use tomatoes for clear skin, we will let you know about the various ways that will help you in getting a great flawless skin complexion at home which is free from any blemishes, dark spots and uneven skin tone. Even your dark circles will be taken care with these tomato beauty recipes.
1. How to use tomato beauty recipe for making skin tone fairer
To get the lighter skin tone, you can use tomatoes. Tomato not only has skin bleaching properties rather they will make the skin complexion lighter and fairer.
Procedure:
Mix tomato juice with some honey. Around 1 teaspoonful of honey and 1 teaspoonful of tomato juice will be fine.

Smear this all over the face and wait for 20 minutes.

Then wash your face with plain water.

This has to be done daily.
Honey has the natural properties to give a healthy glow on the face and tomato juice will make the skin lighter. This has to be use daily to get the best skin whitening results.
See: How to use lemon Juice for acne marks and pimple spots
2. Tomato Beauty recipes for getting rid of dark circles
If dark circles is your primary concern which makes you feel tired all day. Then you should certainly use tomato for removing the dark circles. You can now say goodbye to dark circles by using this tomato recipe daily. But we would also suggest that you should take 7-8 hour of sleep.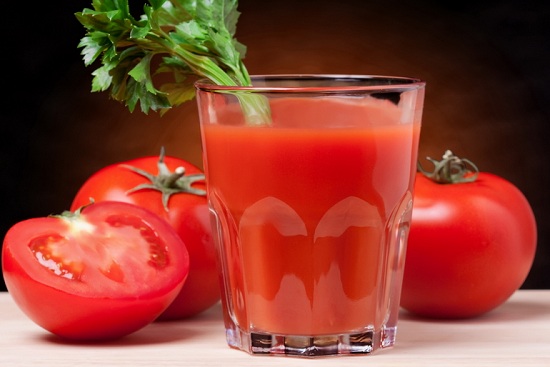 Procedure:
Take some tomato juice and apply that all over the under eye area and some on the eyelids as well.

At times the eyelids can also be dark. So apply some juice over that as well.

Keep this overnight and you have to apply this daily for after results in lightening the darkness under your eyes.
3. Tomato Recipe for making the skin flawless and clear
For the smoother and flawless skin you can also take help of tomatoes. Here are 2 recipes with tomatoes that can be tried:
1. Tomato with Curd Recipe
Mix some tomato juice with some curd and apply on the face.

You will need to apply this on the face for 20 minutes then wash the face.

Do this daily for clear skin. This is ideal for oily to normal skin.
2. Tomato juice with milk cream
If your skin is extremely dry then you can try this recipe.
Take some tomato juice and mix with some milk cream.

Apply that on the face and rinse your face with cold water after 20 minutes.

This will nourish the dry rough skin and also makes the marks go away.
See: How to use Yogurt for Acne Scars and Marks
4. Tomato recipes for smooth soft face with no spots and marks
You can also try tomatoes for bidding adieu to dark spots and marks. How? Try these 2 recipes here: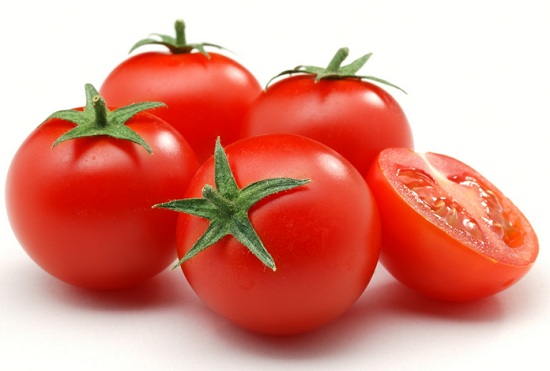 Mix some tomato juice with some orange juice and apply all over the face .Let it dry for around 20 minutes. Then go ahead and wash the face.
Another way to use tomato for removing the spots is by mixing some papaya pulp in that. Take a thin slice of papaya and either put that in a blender or mash that with a spoon. Then mix this with some tomato juice. Apply all over the face and wait for 20 minutes. Wash the face with tepid water.
If your skin is extremely oily then you can try these 10 amazing Ayurvedic tips for oily skin care, Till then take care friends. :)