4 VLCC Body Lotions in India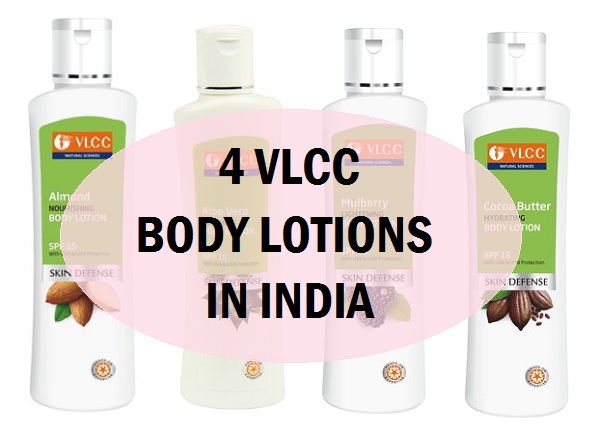 Body lotions are essential part of skin care since dry body skin is something that none of us girls want. Smooth skin which is supple and nourished looks healthier. VLCC products are really famous in India since they make so many products for skin care, hair care slimming shape up products etc. We have recently shared VLCC face washes in India, VLCC slimming products and in today's post, we will share the 4 body lotions in India from the brand VLCC.
4 VLCC Body Lotions in India with Price
Here is the list of the best VLCC body lotions in India which you can try and get the benefits. There are lotions for every skin type. So, let's have a look.
1. VLCC Almond Nourishing Body Lotion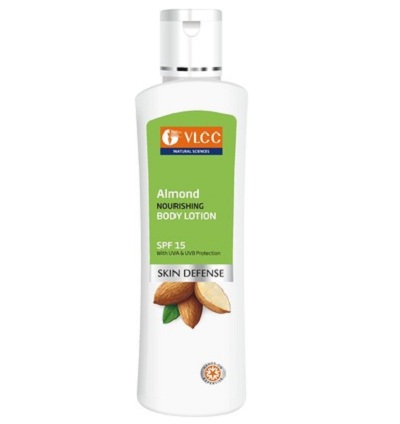 This VLCC body lotions are enriched with the almonds and also have SPF 15 thus will also give a decent sun protection. I like that the body lotion is packed in pump pack which makes it very easy to use. Almond extracts in this body lotion keeps the skin supple and moisturized all day long. This is suitable for men and women. This 200 ml bottle of this body lotion costs 150 rupees so very affordable, I would say.
2. VLCC Mulberry skin lightening Body Lotion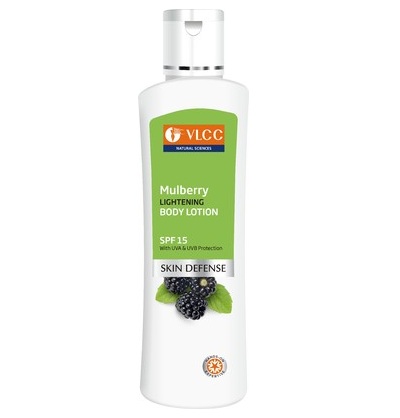 For those of you who want to lighten the skin they can try this lotion and I have noticed that mulberry is used a lot in skin whitening creams and products. This is due to the skin brightening and rejuvenating properties of mulberry. This also has SPF thus will protect the skin from harsh sun rays. This lotion too is for 155 rupees for a 200 ml.
3. VLCC Cocoa butter hydrating body lotion
Cocoa butter is one great hydrating and extremely moisturizing ingredient that is ideal for winters when the skin get dry easily due to the dry cold weather. Thus this can be tried. This is priced at 155 rupees for a bottle of 200 ml. This is suitable to be applied on kids as well. I have used it and loved the soft cocoa butter smell.
4. VLCC Aloe Vera body lotion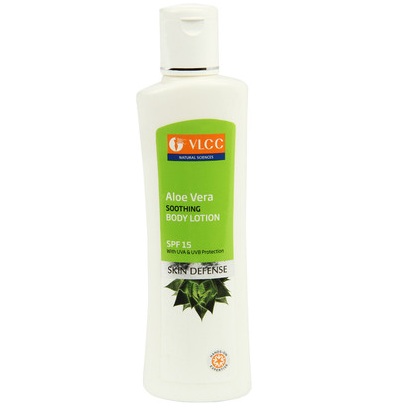 This is a very gentle and moisturizing body lotion. My mum used to love this as she did not like the sweet smell of the cocoa butter one thus when I bought this she used to apply this lot. So, if you too do not like the cocoa butter smell then this can be tried or the VLCC almond body lotion. They both are very hydrating. This is priced at 155 rupees for big 200 ml bottle.
These were the VLCC body lotions that you should try as per the skin type. Which is the one you like? Have you used these body lotions? Do check out the Nivea whitening cool sensation body lotion review