4 VLCC Slimming Products in India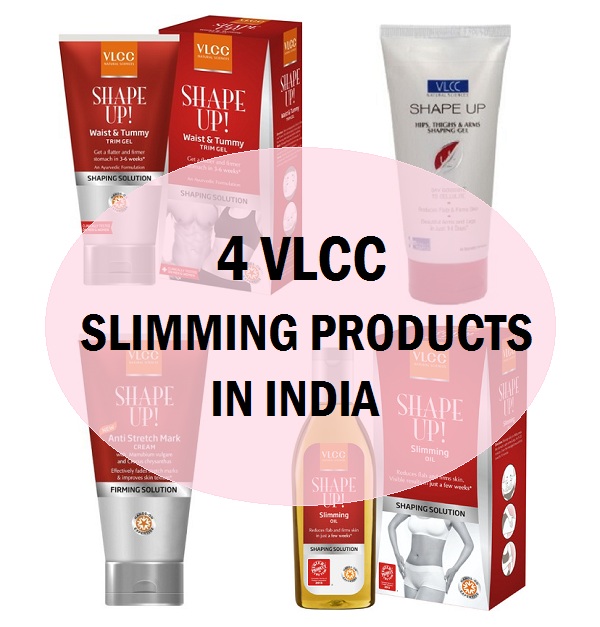 Being in shape is really important as no one likes to be out of shape with flabby arms, tummy and waist. These days due to the sedentary lifestyle and work culture, people are getting bulkier and fatty. Though these are not the only reasons as that can be hereditary, over eating or some other medical condition. But when wishes to be in shape without doing any exercises then there are products like slimming oils, gels which reduce the fats and converts that to the energy thus cut down the excess fats. VLCC slimming products are very popular and we have realized a lot of men and women wish to use them so, here are 4 products that VLCC makes for their slimming range. which you can try as per the requirement thou we do not endorse any of them.
4 VLCC Shape up Slimming Products in India
1. VLCC Shape Up Waist & Tummy Trim Gel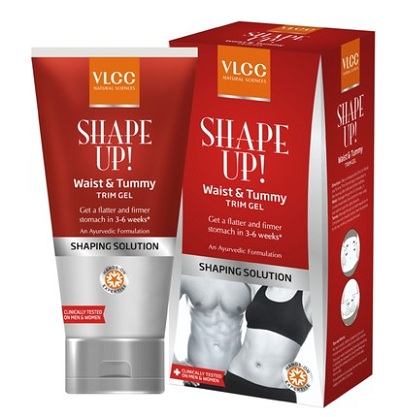 This is a gel that has to be used on the waist and tummy so that the excess fat can be reduced. This shape up gel help to break down the excess fat and while this is applied this get absorbed in the skin fat. This claims to give a shaped waist and stomach within 3-6 weeks by breaking that fat into energy. This is for 350 rupees for 100g. This gel is rich in the wheatgerm oil with galnut oil which makes reduces any spots and marks on the skin. See: Popular Vlcc products

2. VLCC Shape Up Hips, Thighs & Arms Shaping Gel
This is a gel based shape up product that is formulated to shape up the hips, thighs and arms. This has to be applied 2 times in a day for at least 2 weeks to get well toned skin on the arms, hips and thighs. This tightens the loose/sagging skin and tones the muscles. The rich natural ingredient in this product helps to maintain the skin's elasticity which help to tone the skin basically. This is priced at 395 rupees for 100g. This gel comes with the natural goodness of ingredients like sesame oil and Cyprus.
3. VLCC Shape Up Anti Stretch Marks Cream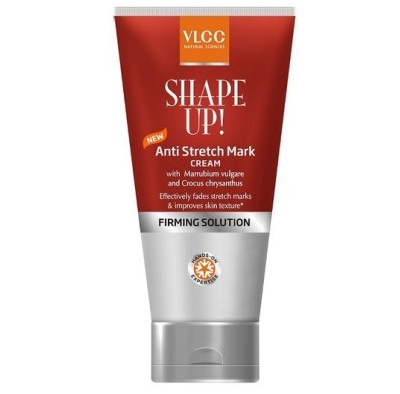 Stretch marks can be annoying as they look really bad on the skin especially when they are on a prominent place. This reduces, fades the marks and also lightens the marks on the skin. This is also formulated with the natural ingredients and has a cream based that needs to be applied 2 times on the stretch marks. This cost for 350 rupees for 100g
4. VLCC Shape Up Slimming Oil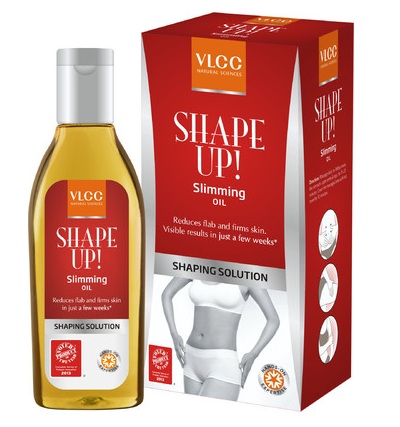 This shape up slimming oil is said to reduce the cellulite and also claims to give the results within just 14 days. It gives a smooth skin and increases the skin's elasticity. This oil is easy to get absorbed and is non greasy so that you don't have to worry about the oil soiling the clothes.This oil contains the natural oils like Sesame, Ajowa Seed, Wheatgerm, Pomegranate, Sweet Fennel, Lemon Peel, Cyperus, Geranium, Rosemary. This is for 255 rupees for 100ml.