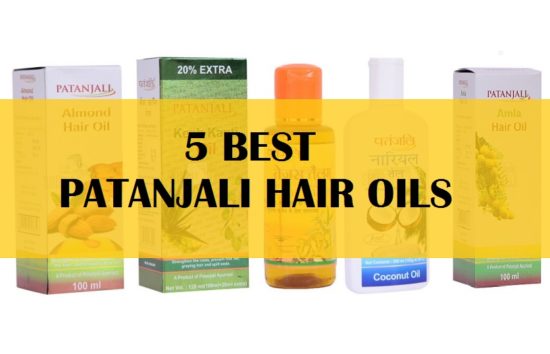 5 Best Patanjali Hair Oil for Men and Women in India: In India, we all know the benefits of applying hair oils. Hair oils are essential to keep your hair in good condition. Moreover, when we apply oils then the hair becomes healthier, shinier and more manageable. India is also known for Ayurveda. Patanjali Ayurveda makes several hair oils that are good for hair care and hair related problems like hair fall, hair loss, dandruff, itching etc. So, if you have been thinking about the best patanjali hair oils for men and women then do check this list out.
5 Top Best Patanjali Hair Oil in India
1. Patanjali Almond Hair Oil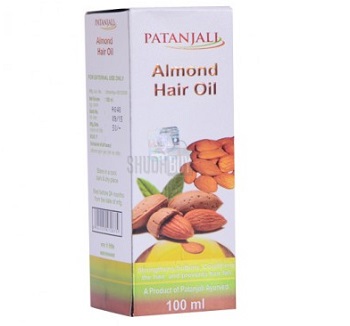 Almond oil is beneficial in dry and damaged hair. Almonds are extremely rich in vitamin E and essential vitamins. This Patanjali hair oil with almonds is ideal for men and women and is for 50 rupees only. This can be used for hair massaging and oil massaging as well. See: Mustard oil for hair loss, growth and hair fall

2. Patanjali Coconut Hair Oil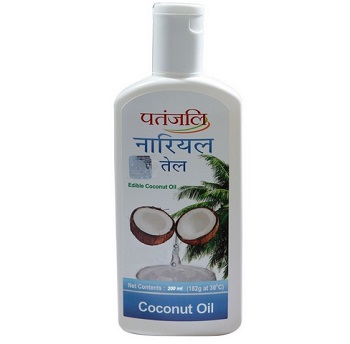 Patanjali Coconut hair oil is good for the hair conditioning and natural growth. People who use coconut regular have seen positive changes in the hair thickness. Thickness makes the hair stronger and voluminous hence coconut oil can be used at least 3 times in a week for best results. Patanjali makes pure coconut oil which helps in induction of hair growth. This Patanjali hair oil is for 65 rupees.
3. Patanjali Kesh Kanti Hair Oil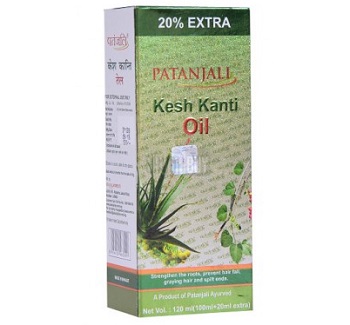 This is for the deep nourishment and strengthens the hair roots, prevent hair fall and dandruff. It also prevents graying hair and split ends. It is useful in the sleeplessness and headache. This Patanjali hair oil is for 130 rupees for 120 ml. This is a good Patanjali product for hair growth, hair fall and hair loss.

4. Patanjali Tejus Tailum Hair Oil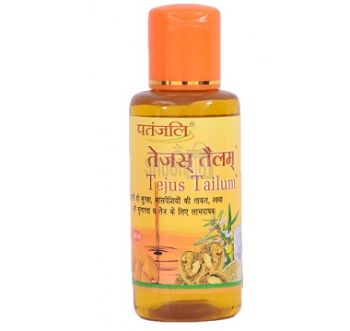 This Patanjali tejas tailam oil is useful for hair and also improves muscle strength. Also used for both hair and body as massaging oil. It helps in reducing dandruff and grey hair. It ensures a silky hair growth and also treats headaches. This is for 60 rupees.
5. Patanjali Amla Hair Oil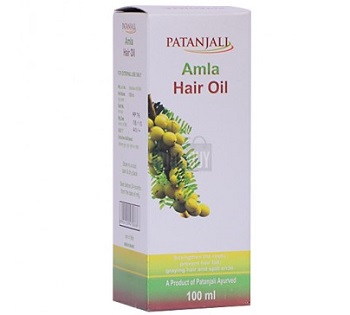 Patanjali amla hair oil is for 40 rupees. Amla is Indian gooseberry that helps in curing the hair fall and hair loss. This amla is also good for treating the hair damage and hair cuticle damage.
Benefits of Natural and Ayurvedic Hair Oils
Ayurvedic hair oils are good for increasing the blood circulation.
This will also make the hair roots stronger and controls the hair damage.
These oils will also increase the thickness of the hair strands so that hair appear voluminous.
The hair damage that we experience due to pollution, dust, heat and sun that is also reversed by the ayurvedic hair oils.