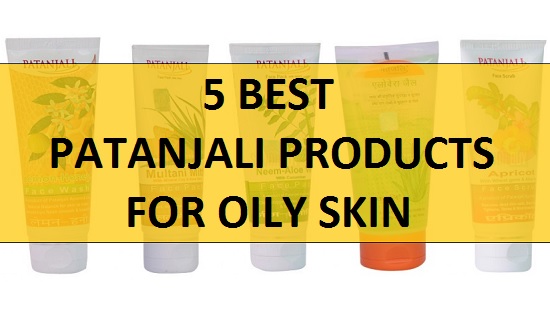 Best Patanjali Products for Oily Skin, Combination Skin with Price in India: Patanjali products have become really popular and Baba Ramdev is also promoting them a lot these days. In fact, the products are good to try since they have all the herbal and natural ingredients. There are many products that this brand makes out of which we are going to share a list of the best Patanjali products for oily skin and combination skin. Oily skin is characterized by the too much sebum and oil production. This is why the oily skin also becomes acne prone. To keep the oily skin clean and free from blemishes and skin problems, there are several Patanjali oily skin products that one can try, So friends here are those oily skin related products from Patanjali Ayurveda.
5 Best Patanjali Products for Oily Skin
Oily skin is hard to take care of, Agreed!! So, let's check out which are those Patanjali Ayurvedic products for oily skin and acne prone skin. Acne and pimples are very common when you have oily skin so, proper oily skin care products can help reduce the oiliness and pimples.
1. Patanjali Lemon Honey Face Wash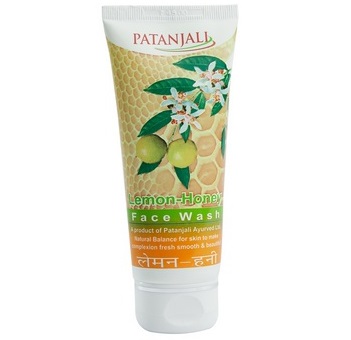 Patanjali Lemon honey face wash is ideal for men and women who suffer from oily and acne prone skin. This is because this face wash is rich in the lemon and honey extracts. Lemon is ideal for killing the germs that causes pimples etc while honey will maintain a healthy pH balance so, this will also regulate the oil production on the face. This face wash can be used two times in a day. This is appropriate for everyday use for people with extremely oily skin and combination skin.
Features:
Lemon regulates the oil secretion and minimizes the oil production

Honey keeps the skin moisturizes without over drying the face

Lemon also prevents acne and pimples

lemon fades dark spots and pimples marks
2. Patanjali Multani Mitti Face Pack

Patanjali Multani Mitti Face Pack is ideal for the oily skin. Since multani mitti or the fuller's earth is good to absorb and get rid of the excessive oils from the face. Moreover, this Patanjali product is a good combination of mud/clay and minerals that will remove the sebum, oils and dirt very effectively and adds a glow on the face. So, this is appropriate to be used on the oily acne prone face too. This will dry out the pimples and skin becomes clearer. This has the mineral, silica, zinc oxide which is great for pimple treatment. This Patanjali pack for oily skin will keep your skin pores clear and dirt free so that pimples can be prevented.
Features:
Multani Mitti or Fuller's earth absorbs the oils and sebum from the oily skin

The minerals in multani fades the blemishes and dark spots

Multani shrinks the open pores and minimizes the pimple sizes

Multani also decreases the inflammation of the pimples
3. Patanjali Neem Aloevera With Cucumber Face Pack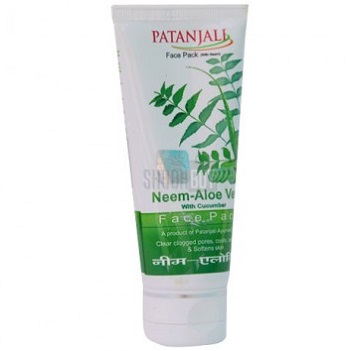 Neem Aloevera with Cucumber face pack is loaded with the natural, pure and herbals extracts of neem, cucumber and aloe vera. Aloe vera has a such a soothing nature that will maintain the skin's elasticity and glow. While neem will help to keep the acne away. Cucumber remove excess oils and also improve the dullness of the oily skin.  This is a unisex face packs so boy and girls both can try it. This will give luster, glow and smoothness to skin with regular usage. This Patanjali face pack can be used 2 times in a week for a beautiful looking skin. You can also check here on the best Patanjali products that men can use.
Features:
Neem is anti bacterial so kills the acne causing bacteria and germs

Neem and aloe vera regulates the secretion of excessive oils on face

It makes oily skin more normal and less oily

Aloe vera and cucumber tightens the skin pores and clarifies the complexion
4. Patanjali Aloe Vera Gel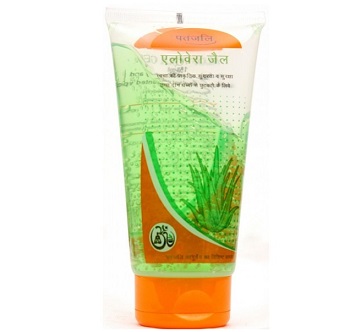 This is our favorite Patanjali product for skin. This can be tried by oily skin, dry skin or even with pimple and acne prone skin types. Aloe Vera gel is loaded with the medicinal properties. This gel can be applied directly on oily skin and kept like a skin cream or washed off after 30 minutes like a hydrating face mask. You can also mix some lemon juice in it so that this can become a face mask for oily dull skin. In fact, this can be also mixed with some honey and applied on the skin so that the skin gets healing benefits of both honey and aloe vera gel. Patanjali aloe gel will also lighten the skin in long term. Read the complete Review and how to apply patanjali aloe vera gel.
5. Patanjali Apricot Face Scrub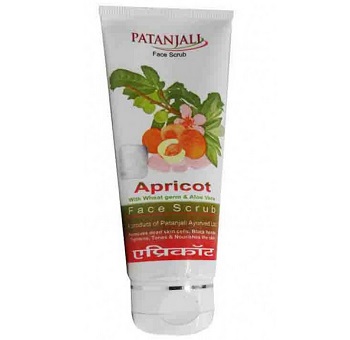 Patanjali apricot scrub is a universal product as apricot particles are very gentle and exfoliating in nature. Proper exfoliation is very important for oily skin, so that the pores aren't blocked and stays clean. This Patanjali product for oil skin will last for more than a month when used 2 times in a week.
Features:
Regular scrubbing of the oily skin minimizes the oiliness and skin looks glowing clear.

Apricot also lightens the skin tone and smoothens the texture.

Walnut particle are abrasive and removes the dead skin and reduces the marks and scars because of the pimples.
So, these were the top best Patanjali products for oily and acne prone skin. Which is your favorite? Have you tried any of these?