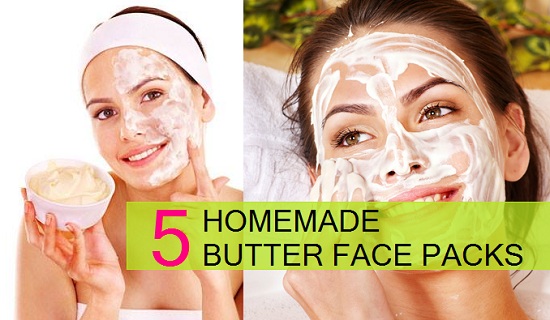 How to make butter face pack & mask for dry skin
Is your skin extremely dry? Is that so dry that no matter how much moisturisers and creams you use your skin still looks flaky and feels stretchy. Worry not. There is a very easy to prepare facial mask using a very quick to get product. We are talking about the face packs with butter. This face mask using butter will make your dry skin softer and this will also makes the skin glowing fresh. But one thing you should keep in mind that if any skin area of your face is oily then the butter face packs are not for you, so do keep in mind.
Butter is a great source of fatty acids to moisturize the skin and Vitamin A which helps in facilitating the collagen production. Butter brings a natural glow on the face which is extremely beneficial for the dry dull flaky skin. Let's see how Butter face packs are beneficial.
Benefits of Butter Face Packs and masks
These butter packs are rich in fatty acids which will gives the skin extra nourishment and helps in decreasing the dryness that can be seasonal.

In winters when the skin starts to peel and also gets flaky, then these butter face packs will also be good to use.

The dry skin that has become damaged that too can be gently healed by the good fatty acids present in the butter.

The vitamin A and other minerals present in butter will further enhance the dry skin's texture.

In fact, the butter will also tackle another dry skin related problem that is fine lines and skin wrinkling.

People who have sensitive skin with red dry spots can also try butter packs to make their skin fresh and glowing.
Now let's check out 5 face packs recipes that utilize the benefits of butter very well.
1. Butter face pack with Milk Cream Recipe
Take 1 teaspoonful of butter and add ½ teaspoonful of milk cream in that. Blend them well until you get a paste of smooth constituency. Now your butter facial pack is ready. Apply that on the face and keep that for 20 minutes. Wash this off after a minute.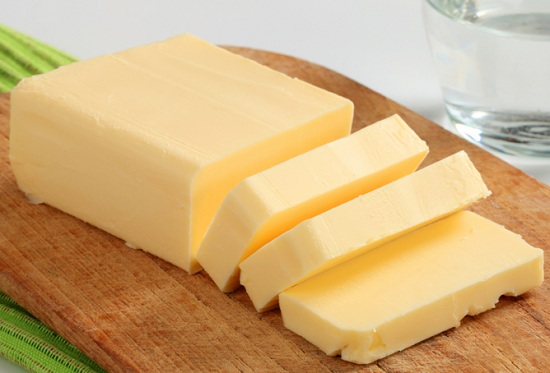 This is ideal and suitable for extremely dry mature skin like the people who also have fine lines on the face.
2. Butter face Pack with Banana for glow

In a small blender, put a small piece of banana and then 1 teaspoonful of butter. Blend these 2 well until you get a smooth paste. This will look delicious to eat but you have to resist as we will be trying this on the face to beautify the dry skin. :) This butter face pack has the hydrating properties of banana which will keep the glowing and fresh looking. This will also reduce the wrinkles on the face.
3. Butter with Mango face Pack
Butter can also be mixed with other beneficial ingredients which is suitable to firm the skin and that is mango. You can put a small slice of mango with 1 teaspoonful of butter. Blend them thoroughly. You mango and butter face pack is ready.Apply all over the face and neck. This can also be applied on the body as a butter body pack to gain the natural benefits of butter and mango. You need to wash this off with normal water after 20 minutes.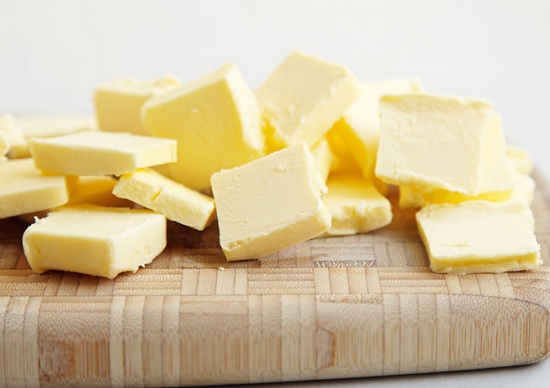 Mango is high is vitamin C and vitamin A, therefore this will make the skin texture smoother and increases the skin renewal rate.
4. Butter face pack with Turmeric for Skin Whitening
If you wish to get skin whitening results too along with the glow then for your dry rough skin, this butter pack with turmeric is ideal. Just take some butter and add 1 pinch of turmeric in that turmeric or haldi is known as a potential skin lightening ingredients even in the Ayurveda recipes this will make your skin whiter and butter will bring a healthy glow. Apply this turmeric and butter face pack on the face and wash after 20 minutes. This should be tried 2 times in a week.
See: How to use Honey for Dry Skin Cure
5. Anti Aging Butter face pack
Carrots are rich source of vitamin A which is great for the aging skin and to keep the skin younger looking therefore you can try this butter and carrot face pack. You can grate a small piece of carrot to get a pulp out of it then add 1 teaspoonful of butter in that. Apply this face pack with carrot and butter on the face. Wash after 20 minutes. Use this daily when the skin is very dry and is prone to wrinkles. See: More Anti Aging Face Maks & Packs

So, if your skin is dry and needs some pampering then trying these butter face pack will definitely help you to get the gorgeous glow on the face.