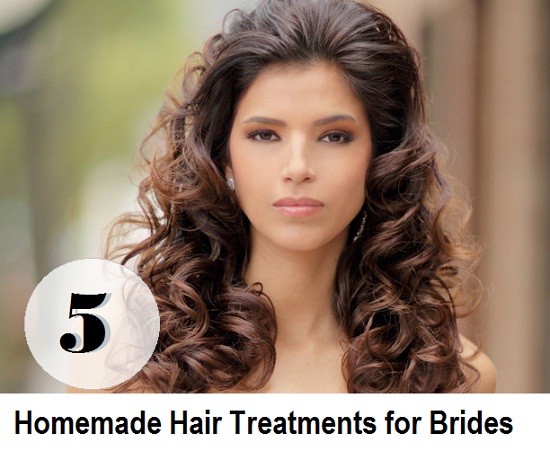 5 Effective Homemade Hair treatments for Brides to be
Your wedding date has been fixed and it's just a month or so to go for the final D day, the day which is meant just for you. You can take care of the skin with facials and spa services but your unruly dull damaged hair reminds you of the time when you didn't care and endlessly used heat treatments. Now, those signs of damage and brittle hair bother you. Many of us who are lucky to have silky, thicker hair are blessed since they don't have to do much for their hair to look better or healthier but for rest of us who are dealing with dry damaged and shine less hair, homemade remedies are there to help. These natural homemade hair treatments for brides to be, make hair shinier, silkier and reverse the damage so that on the wedding day the bride should not only have gorgeous skin but healthy hair as well. It is always good to start the home treatments for hair sooner at least a month or two in advance so that the benefits of these home treatments and hair care tips are seen before the wedding.
Home hair treatments for Brides for healthy hair before wedding
1. Vinegar wash treatment for shiny hair
When the hair is dull and lifeless ,a quick remedy to bring back the shine to your hair is with a vinegar water rinse. This vinegar rinse home made treatment is very easy and just takes a couple of minutes and the shine is guaranteed. For oily hair, this treatment would give one more benefit that is; it will take off the oiliness and dandruff from the scalp. So how to make this vinegar hair rinse.
You will need half a cup of vinegar and add it to 2 cups of water.

After you've done with the shampoo and conditioning.

Use this mixture to give a last rinse to your hair.
2. Coconut and Mustard oil for stronger hair
Weaker hair roots can be the sign of poor nutrition, stress, pollution etc but dryness can also cause the roots to be weaker and hair to get brittle. This coconut oil and mustard oil home made hair treatment will make sure that you have stronger, thicker and bouncier hair before the wedding.
Take 4- teaspoonful of coconut oil and mix that with 4-5 teaspoonfuls of mustard oil.

Warm both the oils a bit. Apply this oil to massage the scalp and hair thoroughly.

Keep it overnight and rinse off with mild shampoo the next day.

Try this at least twice a week and see the change in the hair quality.
3. Olive oil, lime juice for dandruff in the scalp and hair
Dandruff is the last thing that you will want in your hair. Dandruff not only causes embarrassment but that constant itching can drive you nuts when you are nicely posing for the photos on your wedding day. An effective hair treatment for dandruff for brides to be can be made with some olive oil and lemon juice. Olive oil nourishes the dry itchy scalp and lemon reduces the fugal infection which is there on the scalp in the form of dandruff.

Take 5-6 teaspoonful of olive oil and add some lemon juice of one lemon into it.

The mixture is ready.

Use this on the scalp nicely and on the hair as well.

Keep it over night and rinse off with shampoo the other morning.
4. Essential oil mask for dry damaged hair
With constant heat treatment usage like that of hair strengthening irons, curling wands etc hair can get dry, damaged and brittle. To reverse the damage from the hair, you can try this homemade hair treatment made with essential oils like jojoba oil, avocado oil, castor oil, jasmine oil, almond oil or olive oil.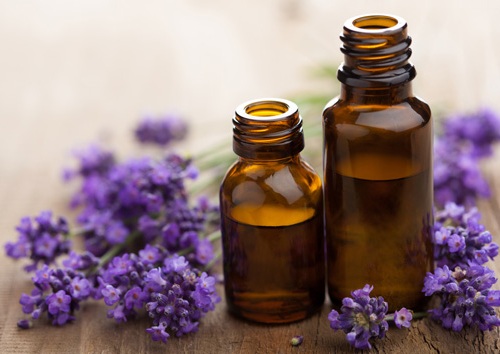 Basically, you will need any three of these oils to make this hair mask for dry hair.
Mix all the 3 oils in equal quantities based on the hair length.

Here the focus will be on the scalp and the hair themselves as you are aiming to make the hair strands softer and smoother.

Apply this oil concoction on the hair and tie the hair.

Keep it overnight, see the wonderful results.
5. Egg and Curd for Nourished hair
Another hair mask or hair treatment for nourishing the hair is with curd and egg. Break an egg into a small bowl and add a tablespoonful of curd into it. Mix it well and apply on the hair and scalp. Wash off after 2-3 hours.
Any treatment would need some time to show the results therefore try to start doing these treatments a month or so before the wedding so that the results are visible and stick to the treatments at least twice a week. That many efforts would be worth when you'll see the results in the form of gorgeous healthier hair.