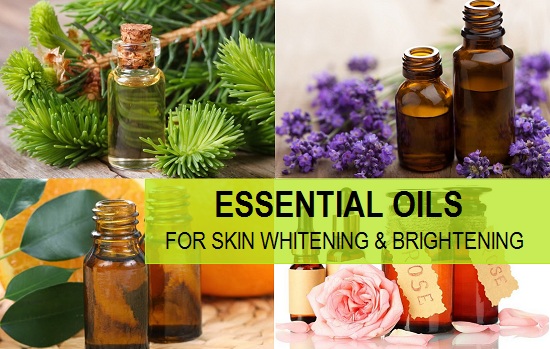 Essential Oils for Skin Whitening and Brightening
Who doesn't want clear, brighter and fairer looking skin? Bright skin looks flawless. Essential oils have beneficial in healing the skin. This is why they are used in anti aging skin care products, brightening, whitening products and skin healing products as well. Essential oils are rich in nutrients which enhance the texture of the skin over the time. They can cure the blemishes, marks, stretch marks and rejuvenate the skin. Some of the essential oils can also make the skin whiter and brighter. The Essential oils are highly concentrated forms thus it is always better to mix them with some other oil to dilute them a bit.
Essential Oils for Skin Whitening and Brightening
So, here are some of the effective and most used essential oils which aids in lightening of the skin gradually. Be patient and please do not think that there will be overnight results. Glowing skin can be achieved overnight but for brightening, you need at least a month or so!
1. Sandalwood Essential oil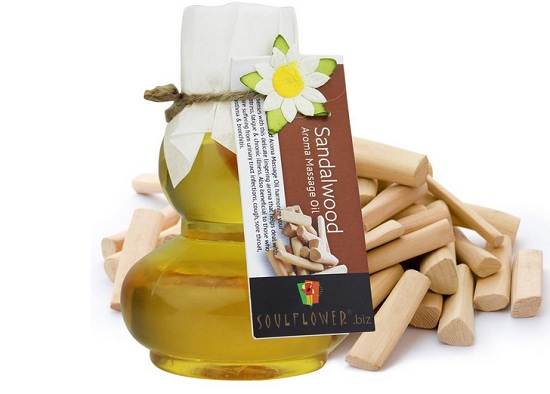 Sandalwood oil is being used in a lot of skin care product especially the products which are formulated to give brightening and whitening to the skin. Therefore sandalwood essential oil is good for skin whitening. Sandalwood in anyways, is a skin whitening ingredient which has been even mentioned in the Ayurveda. Other than that, sandalwood essential oil also has skin healing and anti aging properties due to which this oil keeps the skin younger for a lot longer and fades dark circles and any marks on the skin.
How to use:
Mix 2-3 drops of sandalwood oil with 2-3 drops of extra virgin almond oil.

This can be done on your palm so no need to mix these in a separate bowl or anything.

Massage this oil on the face and body. Increase the quantity if you want more.

Try this at night before going to bed to fetch good results with this for whitening the skin.
2. Lavender Essential oil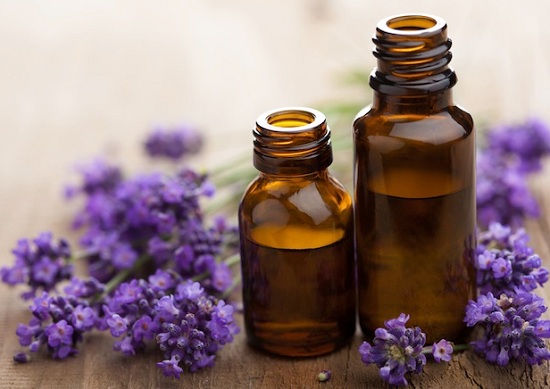 Lavender oil is used in a lot of soaps and skin creams due to its calming effects. It has wonderful healing abilities. Lavender oil is also used to cure the marks and scars on the skin. This oil can be mixed with chamomile oil and then used for massaging the face and body. Keeping this too for overnight works well since when these oils are applied in the day time then they can make the skin greasy and attracts dirt and dust also, thus to get the maximum benefits it is recommended that you try them at night.
3. Cedarwood Essential oil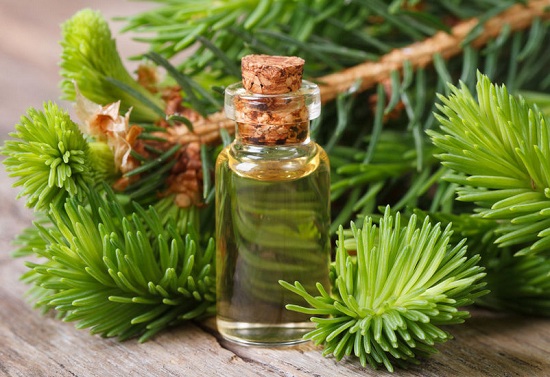 This oil is extracted from the cedar tree and is helpful in making the sebum secretion under control. Therefore cedarwood essential oil is good for whitening of oily to combination skin. This oil can be mixed with few drops of Bergamot oil or even the jojoba oil to get the benefits in making the skin brighter and even tone. The patchy skin that one may develop with age can also be cured by using this oil.
4. Neroli Essential Oil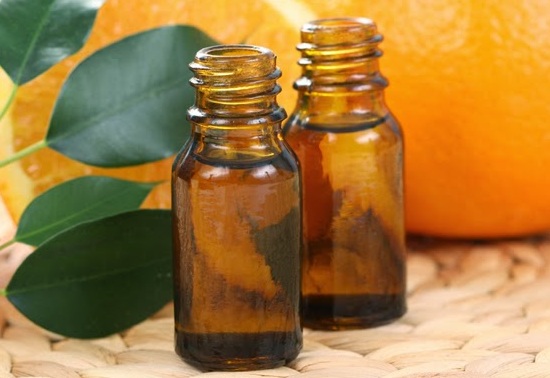 Neroli oil is also good for oily skin whitening since this too is ideal for skin that secretes too much sebum. This will not block the pores when used properly. This can also be mixed up with some bergamot oil, sandalwood oil etc. The best benefits of Neroli oil other than to make the skin brighter is to give you anti aging benefits. The lines and wrinkles that one develops can be prevented by using this essential oil.
How to apply this?
Just take few drops of this Neroli essential oil and mix up with some carrier oil.

Massage the face and skin.

Leave for overnight or for 2 hours 

Wash the face with plain water.

This can be applied once in 2-3 days.
5. Rose Essential oil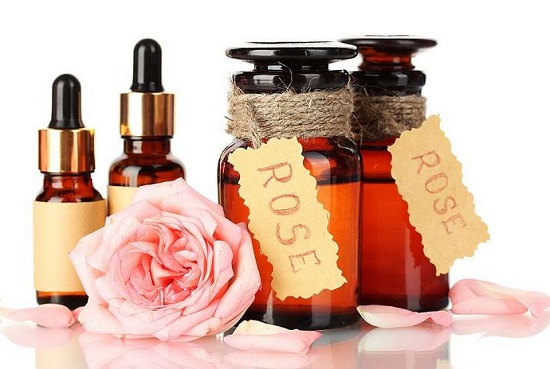 Rose water is highly used to get the benefits like clear and glowing skin. Similarly rose essential oil is suitable for brightening and whitening of skin. This essential oil is safe to be used on its own and mostly don't need a carrier oil if your skin is not extremely sensitive. Massaging with this oil at night gives skin brightening and lightening results. This also treats the lines and scars on the skin. This rose essential oil is also said to make the skin firm and tighter with regular use.
These were the essential oils for skin whitening and brightening, but if you have extremely sensitive skin, then we would advise you to try these remedies after doing a patch test.
Recommended Articles: