Essential oils for swollen feet, Ankle and legs treatments
Many people have this problem of swollen legs, feet etc. For eg. Like when they walk for too long, water retention etc. Even in pregnant ladies this problem of swollen feet is quite common. Kids and infants too face with problem of swollen legs, feet and ankles. This condition can be due to water retention, high blood pressure. It is also seen that this swollen ankle, feet and legs problem is also due to kidney problems. Mostly this problem can be tacked using some warm water at home or using some old tried and tested treatments. But do you know the swollen legs and feet problem can also be relieved by using essential oils.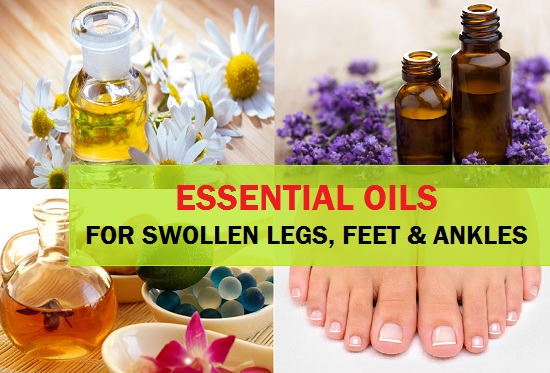 Essential oils are very powerful oils and as they are in concentrated form without any dilution. Only a couple of drops are enough for the face or body massage. Let's see how essential oils cane be used to treat swollen feet condition.
How to Use Essential oils for Swollen Feet, Ankle and Swollen Legs

1. Chamomile oil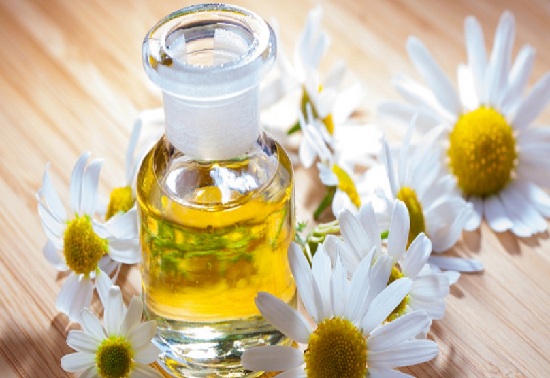 You may have read the health benefits of chamomile tea that we had shared long ago. Similarly, chamomile oil is also beneficial for lot of skin and hair related problems. This oil has anti inflammatory properties due to which this soothes and takes off the swelling from the legs and feet. There can be 2 types of chamomile oil, any of them can be tried.
How to use:
Take few drops of chamomile oil on the palm and rub it over the swollen areas.

Then gently massage the feet or ankle where you have the swelling.

Keep massaging the skin delicately.

Massaging at night before going to sleep is really beneficial.

After the application of oil you can use a hot compress over the swollen feet or ankle, so that oil gets deeply absorbed.

Hot compress further gives relief in the swelling and pain.
2. Lavender Oil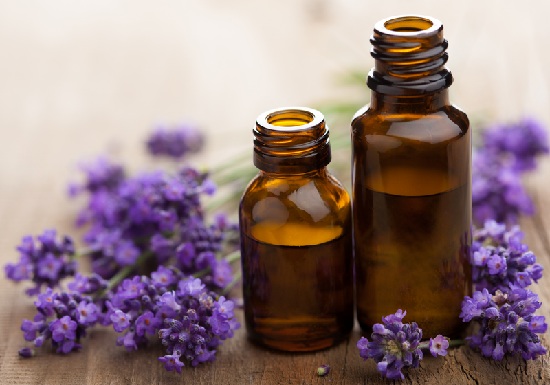 Lavender oil is mostly popular for its aroma and benefits in treating skin conditions. 
How to use this:
Take few drops of lavender oil and massage on the feet, ankles and legs..

This oil has a characteristic woody mild fragrance.

Gently massage the swollen part and gently press the areas also.

Take a hot compress and then mildly use that but do not do it for too long.

You can also use the gently massaging which gives heat to the swollen part.
3. Tea tree oil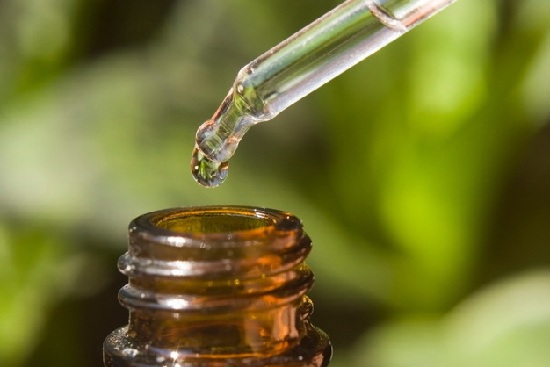 Tea tree oil is an antibacterial and anti fungal abilities which helps to treat acne and pimples. This oil is highly used in skin care products formulated for the oily and acne prone skin. The antiseptic properties of tea tree oil also makes this great for psoriasis, eczema, athlete's foot, ringworm infection etc.
How to use tea tree oil:
Mix tea tree oil in some water like medium, If you are taking 2-3 drops of tea tree oil then take 2-3 drops of water.

Mix that and apply on the swollen legs, feet and the ankles.

This can be applied directly over the feet and leg especially if you are using that on infants and toddlers.
Essential oil combinations for swollen Ankle, feet and legs
1. Fennel oil and Cyprus oil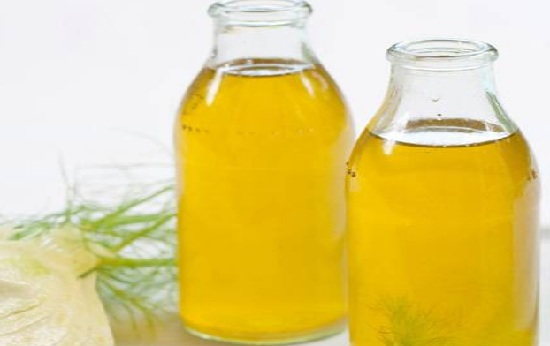 These two oils works together to make a great remedy to treat the swelling of the legs, ankles and feet.

Just take both in the equal quantity like if you have to use on the feet only then 5 drops of cypress oil and 5 drops of fennel oil is sufficient.

Mix and massage over the inflamed part of leg.

This has to be covered with a cloth for 5-10 minutes which will give faster results.
2. Geranium oil and lemon oil
These 2 oils are also good for reducing the inflammation of the legs and other parts like feet and ankles.
How to make:
Mix geranium oil and lemon oil in equal amount.

Like 2 drops of geranium oil and 2 drops of lemon oil.

Mix them and gently massage the leg or feet.

Gently massage for 5-6 minutes.

The warmth produced when you massage is also beneficial in decreasing the swelling.
Hopefully, after using these homemade treatments using the essential oils, you'll get quick relief.