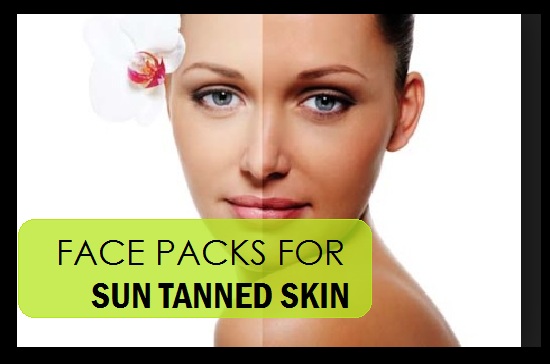 Face packs for tanned skin
Tanned skin is common when the sun exposure is high and the Ultra violet rays are severe which causes the skin to get tanned easily. Sun tanning is seen on the face, hands and feet generally as they are the uncovered body parts. Skin tanning when not treated for a long time may result in the permanent skin darkening and sun damage hence sun tanned skin should be treated regularly. There are face packs that can help with the removal of tan from the skin. We will share some face packs for tanned skin which reduces the tanning due to sun exposure. Regular application of these natural packs will result in improved complexion and tan fading away.

Natural Homemade Face Packs for tanned skin
1. Turmeric and lemon face pack for tanning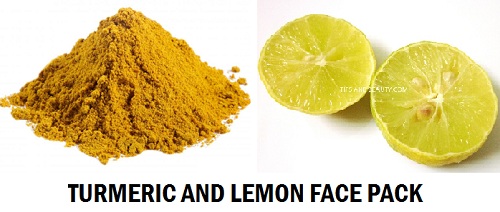 Take powdered turmeric and mix with one teaspoonful of fresh lemon juice. Lemon juice is the ideal product when someone wants to reduce the tanning on the face. Apply this pack on the tanned skin like on face, feet etc and then wash this with cold water after 25 minutes. Regular application of this simple treatment will effectively lower the sun tan off the skin. See: Face scrubs to get rid of the sun

2. Avocado and Curd Pack for skin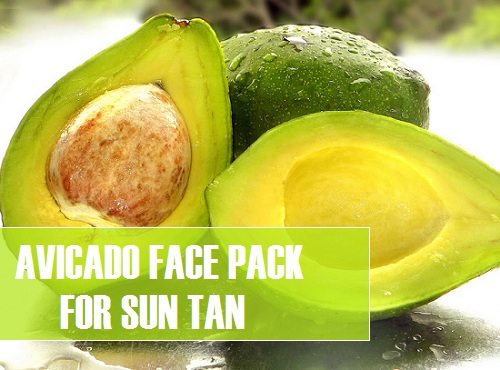 To prepare this face pack for tanned skin.Take half avocado fruit and scoop out the flesh from that. Gently mash the flesh to achieve a smooth consistency. In that add one 1 teaspoonful of yoghurt in it. Mix them well and use on the face with even application. Rinse this face pack off the face with cold water. This tan pack with avocado can be used every day after you come home from sun exposure for long hours. See: Natural Remedies for sun tan

3. Tanned skin removal face pack with Papaya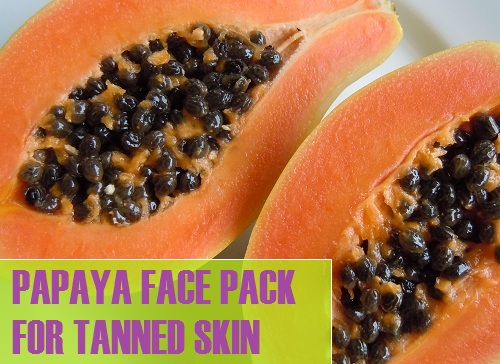 You will need a small slice of papaya that you have to crush and mash. In that mashed papaya pulp, add some honey and then mix them. Apply that papaya pack on the face with light hand and leave it to dry for 20 minutes. After that wash the face. This will instantly reduce the melanin and skin comes back to normal complexion. Regular use will make the skin fair too.
4. Orange juice and Besan Pack

This pack requires 2 ingredient besan and orange juice. Make a paste of gram flour or besan with orange juice and apply on the face. Let it dry fully then using cold water wash the face. Pat dry. This can be done 3 times in a week and is good for removing the sun tanning for oily skin. See: Face packs for sun tan on face

5. Natural pack with Honey for tanned skin
A natural face pack to reduce the tanning off the skin can be made with honey and some lemon's juice. Take both of these in 1:1 ration and mix. Use on the face. Massage first with that face pack then leave for half an hour. This face pack for tanned skin is good to be used on the face, hands, feet and body to reduce the tanning and excessive melanin formation.
You should always try these homemade tan reducing face packs right after coming back to home so that tanned skin can be taken back to normal complexion.