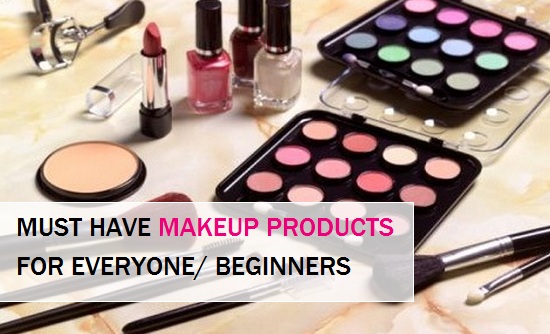 Must Have Makeup Products in Every Makeup Kit/ Beginners
When we say " must have makeup product in every kit" even if you are beginner. You may think it is the same old, Foundation, lipsticks, eye shadow thingy but no, there is more than that. We all have lipsticks, mascara, foundations liners etc in our makeup kits but there are certain shades of these products which are a must have for today's women as you just don't want to rock the same old basic makeup look with only the different lipstick shades. So, what all are the products we are talking about let check out:
Must Have Makeup Products 2015 in Every Makeup Kit
1. Red Lipstick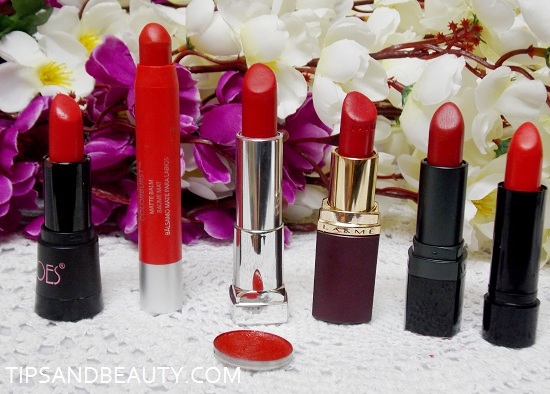 Do we need to say this that a red lipstick can jazz up the entire look instantly? You look stunning when you sport a red lipstick, what do you think? Remember with your little black dress or with that stunning sari, a red lipstick can make you look gorgeous. So you should have at least one red even if you shy away from reds. It is a must have. If you are still confused with how to choose the red lipsticks as per the skin tone, read the post.
2. Brown/ Purple eyeliner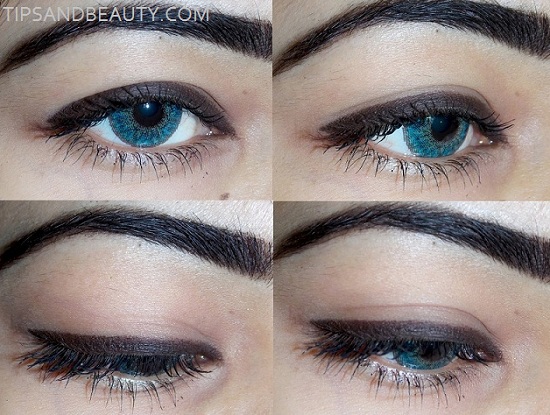 When we have to use eyeliner, we may take the same old jet black. Aren't we? But do you know,  keeping a brown eyeliner is as important. Brown unlike the black is not as bold and in your face color. It is sweet and a gentle color which looks stunning on all eye color. If you have a dusky complexion then you may try beautiful purple eyeliner they are the new brown for dark skinned girls and looks beautiful on them. You can see me wearing a brown eyeliner.

3. Gold and copper eye shadow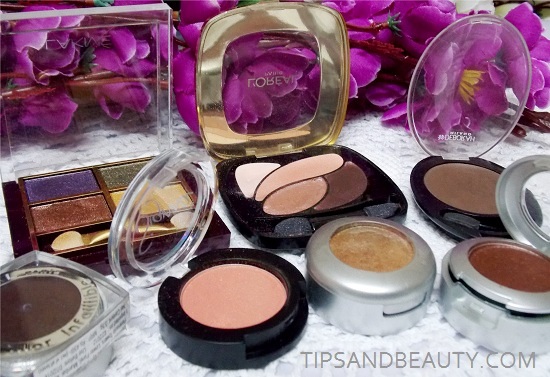 Gold and copper eye shadow are undoubtedly the must have eye makeup product in the makeup kit. Gold and bronzy color goes with all the skin complexion and makes eyes beautiful. Moreover, you can use them with any outfit. They look glamorous on the eyes for the night time because of their shimmer texture.
4. Matte Brown Eye shadow
A matte brown eye shadow can be your best friend. Do you know why? It can deeply the crease and then you may use any other color on the eyelids it will be suitable with every eye shadow color. or wear it as alone on the eye lids. Trust us, this is a universal color. Though you will have to make sure the shade of brown to be used. A dark brown would be good for dusky complexion while for medium Indian skin tone a medium brown will work perfectly. Far skinned ones can go with light brown. One thing to remember, Slight reddish hue in the brown will compliment beautifully with the Indian skin complexion as we have yellow undertones in our skin colors.
5. Highlighters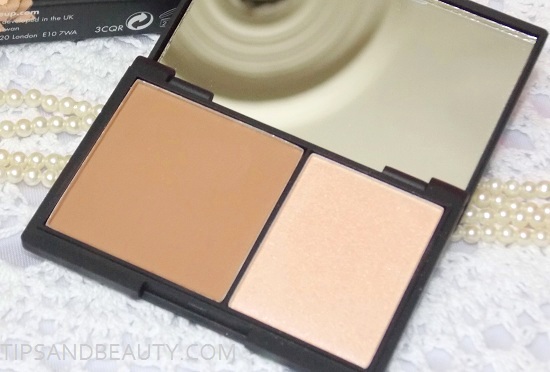 Even if you are a minimalistic person when it comes to makeup and can go to a party with just a light foundation, some kohl and BB cream ,then too you will wish that your skin should glow. To instantly get the glow using makeup, a highlighter is a must have make product in 2015. Just apply that on the highpoints of cheekbones and see the magical glow. It will add a touch of glow and light to the skin. Medium to dusky skinned ones may try highlighter with gold shimmers while fair skinned one should go for pale or gold beige like highlighters but never silver likes that looks mismatched. Choose a highlighter that has finely milled shimmers and never the chunky glitter things, as that will only make you look like a living disco ball. You dont want that. Right?

Other than these must have makeup products, you can keep as many colors, shades or product you want but these were the ones that will do the magic to make you look even prettier than you already are!!