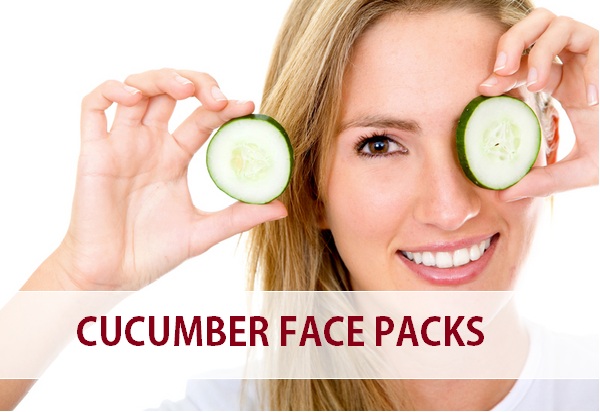 5 Quick Homemade Cucumber Face Packs for all skin type
Cucumbers, which are used to prepare salads world over are great dietary fibers. In beauty cucumbers are widely used as an easy home treatment to cure puffy eyes, dark circles and suntan remedy. Here, we have compiled homemade cucumber face packs for various skin types to receive the benefits of this wonderful product which is high on antioxidants and silica. Cucumber has skin rejuvenating properties which makes the skin tone better and shrinks large pores. Cucumber juice also improves the complexion. Below are recipe of face packs and masks with cucumbers.

Face Packs and Face Masks with Cucumbers
1. Cucumber pack with besan and turmeric
Cucumber juice can also be mixed with besan and turmeric to make a face pack which will make the skin glow with the fairness. Mix 1 teaspoonful besan with 2 pinches of turmeric powder and make a paste of that using the fresh cucumber water. Once you get a paste, apply that on the face with the fingers and let it dry. Remove with tepid water and pat dry face. This helps tightening and revives the dull skin to improve the complexion.

2. Cucumber oats, tomato juice Pack
You can also make a good cucumber face pack to retain the benefits by mixing some cucumber juice with tomato juice and adding a teaspoonful of oatmeal. Keep this for some time so that the oats get soften up. Mask the oats and make a fine paste. Apply it on the face and wash off the face after 20 minutes. This will make the oily skin free of the excess oils and deep cleanses the pores. This cucumber face pack will also make the sun tan go away fast when used regularly thrice a week.

3. Rose water Cucumber face pack
This next face pack is not a face pack actually but more like a mild pack which gives immediate glow on the face. This is good to try when you need glow soon but don't have much time. Mix some curd with cucumber juice and apply on the face. Wash off after 10 minutes. This is suitable for all skin type including those of you who have sensitive skin. It is ideal for them as well.
4. Cucumber pack with coconut water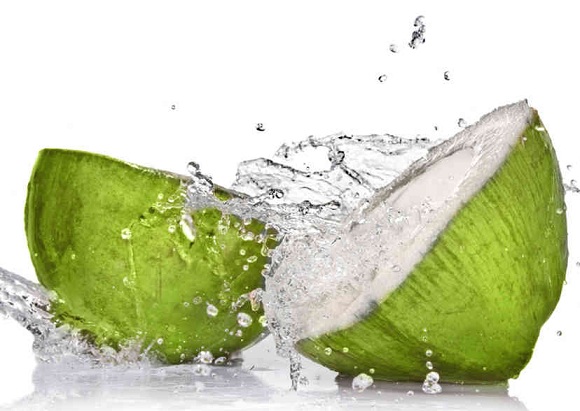 Mix cucumber with equal quantity of coconut water and use this on the face. Massage the face for five minutes with this, then keep this pack for 10 minutes. It will improve the skin tone and texture since cucumber is hydrating and coconut water is infused with properties to brighten up the skin.
5. Cucumber pack with potato with Masoor dal
This cucumber face pack is good to remove the facial unwanted hair and to tone the skin simultaneously. Take a teaspoonful of masoor dal powder and add potato pulp and cucumber juice into. Apply on the face and let it dry. Take it off with gentle scrubbing in circular movements. This cucumber potato infused masoor dal pack when done on regular basis will make the face free of the unwanted hair but that will take some time when the hairs are thicker and darker.