6 Beauty Recipes with Ghee (Clarified Butter)
Ghee or Clarified butter is being used a lot in Our Indian kitchen. Our Grandmothers used to love making food in pure homemade ghee. I love to make ghee myself at home using some milk cream. I will be telling you soon how to make the ghee at home :) But in today's post at Tips and Beauty. I will share beauty recipes using the ghee. Yes, ghee can also be used in the preparation of a lot of beauty recipes. So, let's see what they are: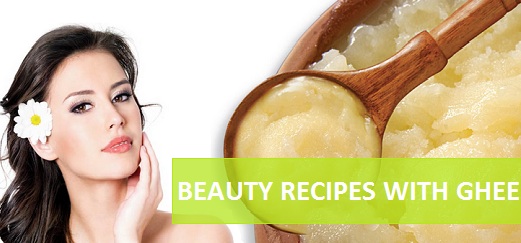 How to Use Ghee for Beauty Purpose: Beauty Recipes with ghee
1. Ghee Moisturizer for Dry flaky Skin
If your skin is dry or flaky especially during the winters. Then you should try this quick easy remedy to get rid of the dryness. This will also transforms the skin into dewy and velvety.
Just take 1 teaspoonful of ghee and apply on the body.
Massage your feet, legs, hands and then leave this for overnight.
Next day you will feel that the skin is shinier and dewy. Take bath to get rid of the slight stickiness.

2. Make the lips pinker and smoother with Ghee

Ghee is also used to make the lips softer and smoother. There are 2 ghee recipes that can be tried. One recipe is for smooth lips where ghee can be used to heal the chapped lips. Second remedy is to remove the lip pigmentation.
Pink lips with Ghee

Mix tiny amount of haldi or turmeric in it. Then apply that on the lips and massage gently. You need to try this daily at night. This will keep the lips pinkier and also heal any darkness that may be due to the use of lipsticks daily.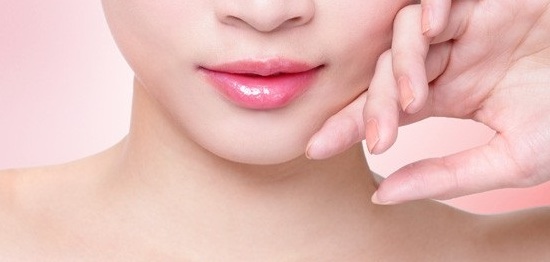 Chapped lips treatment with ghee

Chapped lips are very painful, the peeling and dry skin over them looks bad even when we apply lipsticks, For men too this chapped lips problem is quite common in winters. Therefore, you can apply some ghee on the lips when you go to sleep. This will definitely make your lips softer.
3.Ghee treatment for Dark circles
You can apply some ghee everyday on the dark circles. This will lighten the darkness under the eyes. But if your skin is oily then apply only on the under eye area and this should not be applied anywhere else. Since that can block the pores.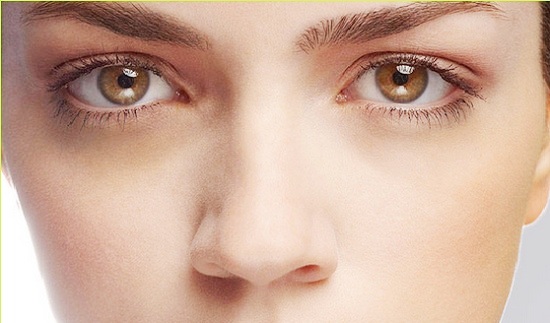 See: How to reduce dark circles: Reader's query
4. Hair conditioning treatment
When your hair behave really badly and are rough then ghee can be your savior. Use some ghee and apply that all over the scalp and hair. Wait for 2 hours or keep that overnight then wash the hair with mild shampoo and use hair conditioner as well. You will be amazed by the smoothness this gives to your hair.
See: How to choose the right oil as per the hair type
5. Ghee as body scrub
Ghee makes an amazing body scrub which will instantly give you radiant and glowing skin. here's the quick recipe.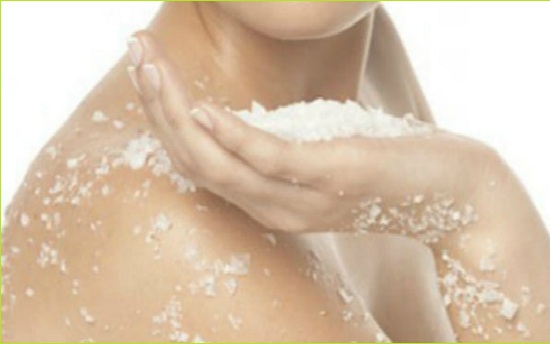 Just mix 2 teaspoonful of ghee with 2 teaspoonful of organic honey.

Then add 3 teaspoonful of sugar in that.

If the sugar cubes/crystals are bigger in size then keep this for sometime so that they melt a little bit.

Then use this body scrub to scrub off the dead skin cells off your body.

Pour lemon juice as well if you want to make this refreshing and to lighten any blemishes on the body.

Scrub for 5-10 minutes on the body part then wash off.
Ghee is not just for putting over the chapatis but you can also make your skin beautiful with that.