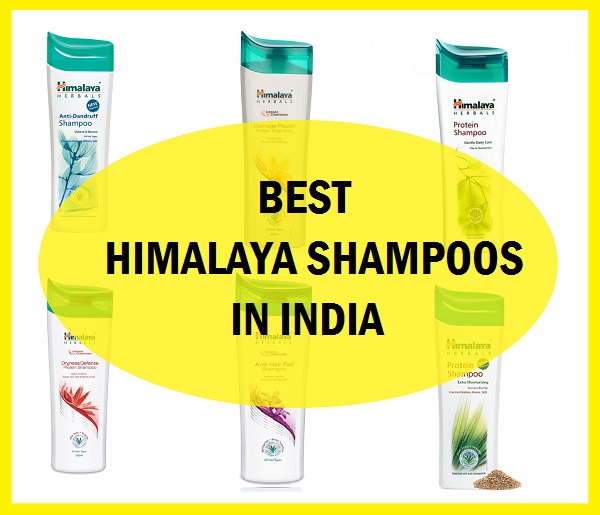 6 Best Himalaya shampoos Available in India. A good shampoo can make a lot of difference in your hair. Just imagine using an unsuitable shampoo and then getting hair which are untamed and unmanageable. Himalaya is a brand that also makes herbal shampoos which are suitable for different hair types and problems. So, if you have hair fall or dandruff or the concern of thin lifeless hair, there is a Himalaya shampoo for you. These days after using so many styling products which are for sure loaded with harmful chemical, can make your hair dry, dull and brittle. This can be the reason that you experience hair fall and hair loss. Herbal shampoo from a good brand can make thing easier and can also control the damage caused by these products. So, I have created a list of best Himalaya shampoos available in Indian market.
6 Top Best Himalaya Shampoos for Different Hair Types Available in India
Himalaya as a brand is very easily available in India. Their products are seen in shops, super markets, online etc. So, getting Himalaya products have never been an issue. So, let's check out this list of the top best Himalaya herbals shampoos for your oily hair, dry hair, hair fall problems and what not.
1. Himalaya Herbals Protein Shampoo Gentle daily care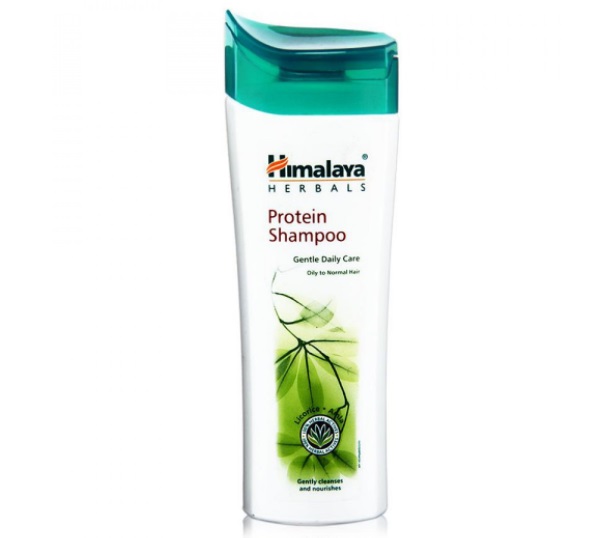 Himalaya Gentle Care shampoo is made with the proteins and as our hair themselves are made up of proteins, therefore a protein shampoo can be quite helpful in reinforcing the strength and vitality. It a daily use shampoo so, men or even girls who use shampoos daily can try it. The formula is subtle and soft for daily usage else using shampoos daily is not recommended. Even the hair specialists suggest to use shampoo every 2-3 days. Like most of the Himalaya herbals products, it is also filled with the plant extracts which can heal the dryness, reverses the damages and maintain the quality of hair. This Himalaya shampoo also regulates the oil production so, if you have oily scalp then too this won't badly affect that rather would cure the oiliness. Himalaya Gentle Daily Care Protein shampoo is enriched with the extracts of Chickpea, Amla, Black Myrobalan, Eclipta, Licorice, Henna and Beach Almond.
Benefits
This is rich in natural plant elements which are advantageous of the damaged hair too
It does not pose harm even if used daily.
Specially formulated for daily use.
Chickpea is a rich good source of proteins and it aids in strengthening of the hair fibers.
Amla strengthens hair from the roots and hair fibers.
The shampoo cleanses, nourishes and makes hair manageable.
Recommended for: All hair Types
Price: 400 ml for 220 rupees, Smaller pack is of 70 rupees for 100 ml
2. Himalaya Anti-Hair Fall Shampoo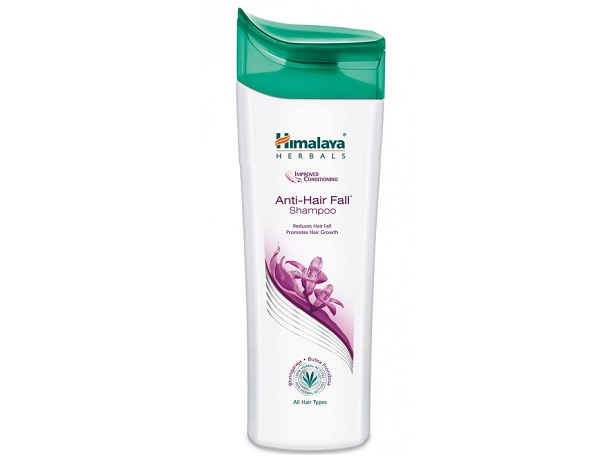 Are you worried about the hair fall? Hair fall can give you sleepless night as hair is one's crowing glory. Himalaya also have a solution for that there is this Himalaya Anti Hair fall shampoo which is ideal for all hair type and to put a stop on the extreme hair fall condition in men and women. This anti hair fall shampoo is has two benefits like the hair fall control and nourishment. As the shampoo is rich in the elements like the Butea frondosa which improves the hair texture. Other than that Himalaya anti hair fall shampoo also contains the Bhringraj which is one of the most used ingredients in shampoos and oils which are made to cure the hair fall and hair loss.
Recommended For: Hair fall and hair loss problem
Price: 225 rupees for 400 ml
Best Shampoos for Hair fall and Hair loss in India
3. Himalaya Damage Repair Protein Shampoo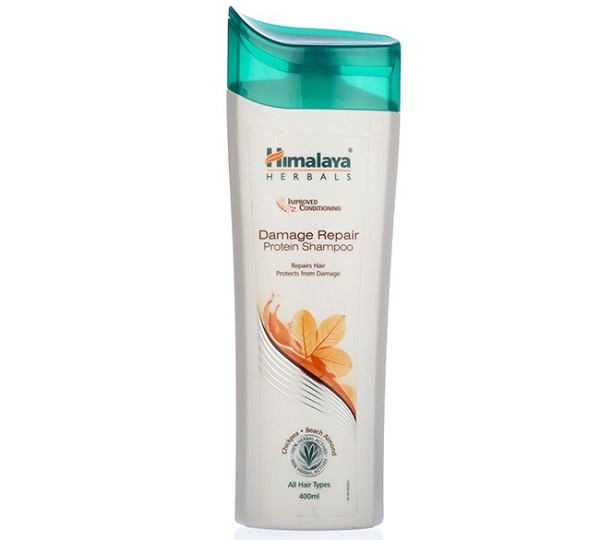 Himalaya's damage repair protein shampoo can be tried by men and women who are facing the damage on their hair due to reasons like chemicals, sun etc. Women who use the styling product filled with chemicals or the products like dryer and straightners that gives heat on the hair, they can also use this shampoo to replenish the hair fibers with moisture. To cure the damage by strengthening the hair follicles, this is suitable. The shampoo lathers less when compared with other shampoo but it does that well.  It is also safe to be used on the permed or colored hair. This also contain chick pea which is also known as besan in Hindi. Besan is excellent with its cleansing properties hence will cleanse the hair and scalp nicely. 
Beach almond gives intensive moisture so that the hair that has gotten dry due to damage can also become smoother, shinier and manageable. The splits which are as a result of damage can also be treated with this. A shampoo with moisture content can heal the split ends effectively.
Recommended For: Damaged hair
Price: 220 rupees for 400 ml
4. Himalaya Dryness Defense Protein Shampoo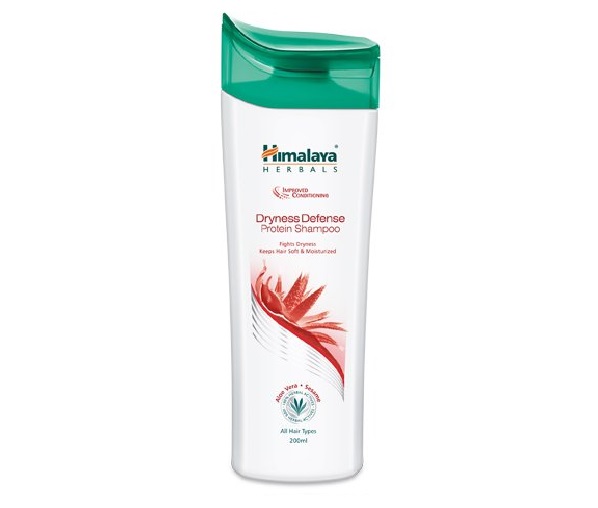 Himalaya dryness defense protein shampoo is made only for the dry hair that is lifeless, prone to breakage and brittle. When the hair is exposed to harsh and extreme weather conditions then they can get rough and dry. It cares for the damage and helps heal the dryness of the cuticle.
Recommended For: Dry hair
Price: 220 INR for 400 ml, 70 rupees for 100 ml
5. Himalaya Herbals Anti Dandruff Shampoo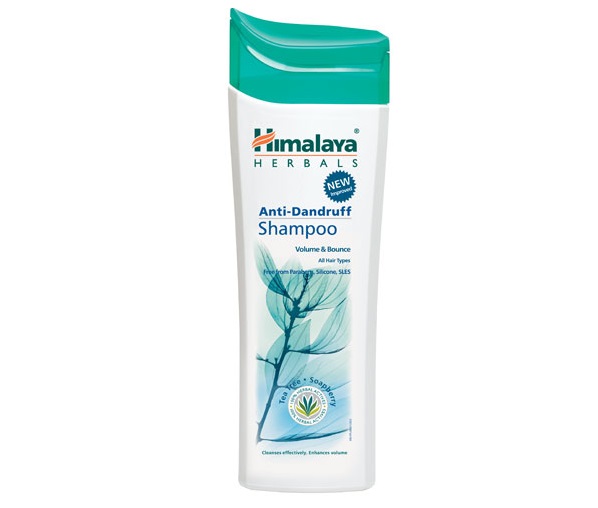 Dandruff can be disturbing! Even small children can have dandruff these days. Unhygienic conditions and fungal infection makes the dandruff worse. Hence if you too  have become a victim of dandruff problem then you should try a good Anti dandruff shampoo. This Himalaya shampoo for dandruff control is made with the tea tree oil, which is known to combat the fungal infections other than the dandruff. It also has grape seed extracts which are high in moisture and anti-oxidants. It is also rich in the aloe vera, known for healing properties. Aloe is high in the enzymes, polysaccharides and nutrients that kills the fungus causing dandruff and itchy scalp. Aloe also soothes the dry itchy scalp and gives instant relief in the itching. This shampoo can be tried 2-3 times in a week to get rid of the dandruff problem faster.
Recommended For: Dandruff and itchy scalp
Price 100 ml for 70 rupees
6. Himalaya Extra Moisturizing Protein Shampoo
So, you have got dry hair? The shampoo is highly moisturizing can be helpful. Moisturizing shampoo with protein rich ingredients can boost the hair's vitality and the breakage is also minimized. This extra moisturizing protein shampoo from Himalaya does exactly that. It is specially formulated for dry hair that requires extra moisturizing and nourishment. There are elements like Fenugreek which is methi dana and sesame which is the til that also make the hair to grow faster. Netted Melon and Aloe will give intense nourishment while the licorice promotes hair growth. A dryness care shampoo that boost hair growth. What else can we ask for? But one thing is to be noted that these shampoos do not lather as much as the other shampoos in the market do.
Price 75 rupees for 100ml. Bigger packs are also available.
These are the best Himalaya Shampoos for the different hair types available in Indian market.