Best L'Oreal Lipsticks Range in India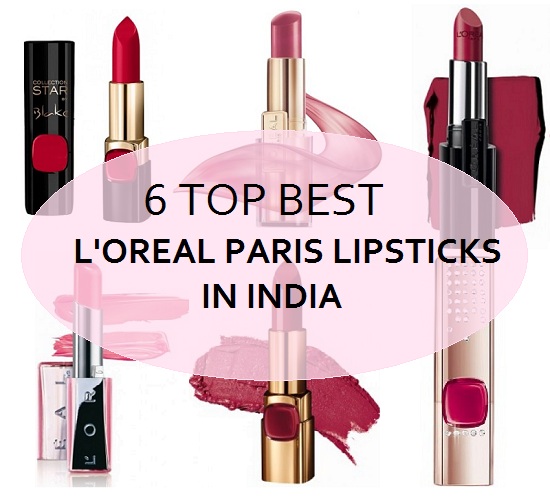 Hi girls!! One thing we girls can't do without is lipstick. We may like reds, orange, neutrals or even bare colors but a lipstick is like a must have makeup product in every women's makeup kit. I love L'Oreal Paris as a brand. Most of their products are on the expensive side these days for most of the people. But I love them as they are worth it. Well most of them. :) Recently I shared the 10 best Lakme makeup products in India and in this post I will share the best L'Oreal Paris lipstick range that offers so many shades and texture. So, let's get started girls!!
Best L'Oreal Lipsticks Range in India with Price
1. L'Oreal Paris Color Riche Moist Matte lipstick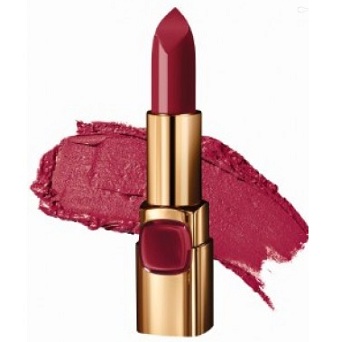 If you are a fan of matte lipsticks then this range has a beautiful matte texture which is yet so moisturizing that I don't feel that my lips are getting dry or crummy at the end of the day. This L'Oreal Paris lipstick range has more than 12 shades and every shade will catch your attention. I like Lincoln Rose, Raspberry red out of them. I have also reviewed L'Oreal Paris color rich moist matte lipstick in Glamor Fuchsia. This range of L'Oreal lipsticks are priced at 899 rupees.
2. L'Oreal Paris Moist Matte Limited Edition Swarovski Lipstick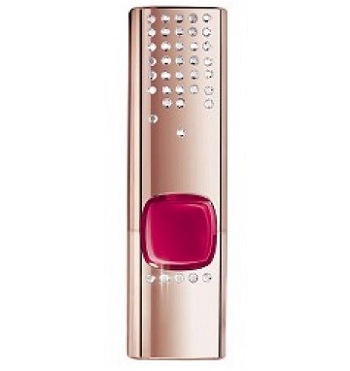 If you are a newlywed bride or would like to gift a stunning packaged lipstick then, this limited edition Swarovski lipstick is a must have. The stone studded packaging is gorgeous. The shades are the same as that of the Moist Matte range, the only different is that you get those same shades in the stunning packaging. These L'Oreal Paris lipsticks costs 1099 each. I had 2 from this range and they literally store my heart. <3

3. L'Oreal Paris Pure Reds Color Rich Collection Star Lipsticks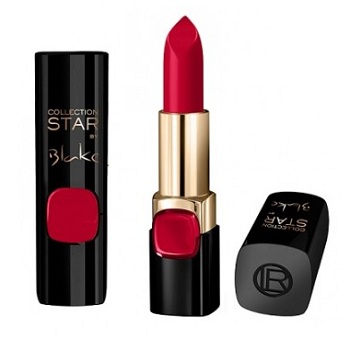 This range is my favorite as this had 7 stunning shades and all of them belong to family of reds, like a dark red, orange-ish red, reddish pink and marronish red etc. This is a range that I call as a great gift for a new bride. This is a great collection to have in your bridal trousseau. These are priced for 995 each.
4. L'Oreal Paris Color Riche Nutrishine Lipsticks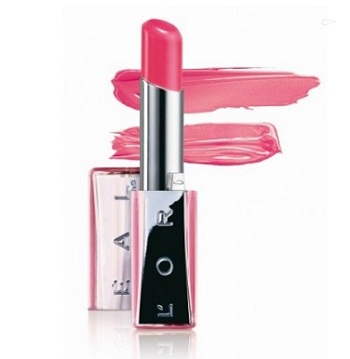 These lipsticks are packed in a beautiful colored plastic body with a mirrored finished edges. It is truly beautiful and the colors too are lovely. Don't expect too much pigmentation from this range of L'Oreal lipsticks as they have a glossy finish and shine. But decent pigmentation. They cost around 845 rupees in India.
5. L'Oreal Paris Infallible Le Rouge Lipstick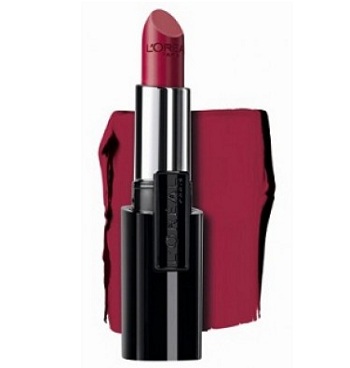 These loreal lipsticks have high staying power. They are very pigmented, hydrating, creamy and will last long when worn. These lipsticks from L'Oreal Paris cost 1050 in India. These have more than 15 shades.
6. L'Oreal Paris Rouge Caresse Lipstick
These are the cheapest L'Oreal lipsticks which are just for 499 rupees. There are around 10 shades available for this range of lipsticks and they have decent glossy pigmentation. I feel they are more like balms. They are very moisturizing and apply on the lips like balm but color is more than that. They are good for everyday wear.
So, girls these were the L'Oreal Paris lipsticks range in India that I loved and are quite worth the price. By the way if you would like to get them, I would suggest you to buy them online during sale may be, as they are cheaper at that time or if you are not sure about the shades then check that on the L'Oreal Paris counters then. :)