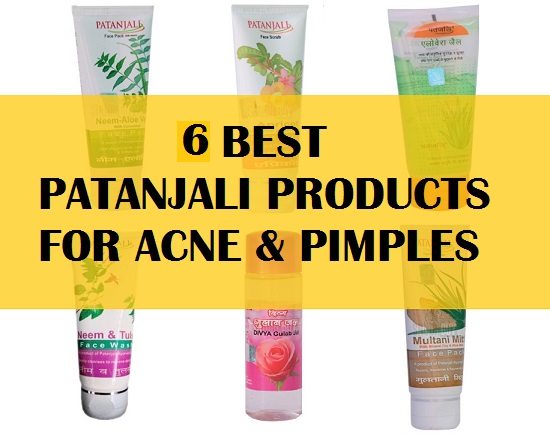 5 Best Patanjali Products for Acne and Pimples in India with Price: Acne and pimples can not only be painful but also lowers our self confidence. When the teenagers are on an acne bout then they feel very embarrassed in going out. The best way to prevent acne and pimples is by keeping the skin clean and using the right products for acne prone skin on time. Patanjali Ayurveda also makes good products that are ideal and suitable for the oily acne prone skin. Hence, in this post we compiled this list post on the best Patanjali beauty products for acne and pimple cure. So, what are we waiting for friends, have a look at these products, but one more thing these Patanjali products can be used by the men, women, boys, girls alike. These anti acne products are suitable for everyone.
Top 6 Best Patanjali Products for Acne and Pimples

1. Patanjali Neem Tulsi Face Wash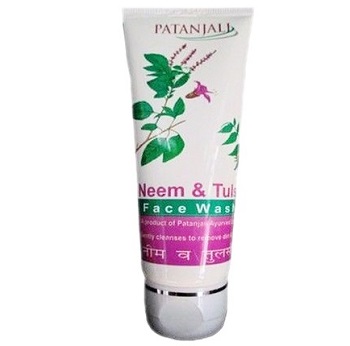 This facial cleanser from Patanjali is loaded with the neem and tulsi. Neem and Tulsi are anti bacterial products which possesses brilliant features to kill the bacteria that cause acne and pimples on the face. This Patanjali face wash is good for the oily skin, acne prone skin and also for the combination skin. This neem tulsi Patanjali face wash is very affordable, even for teenagers and people on tight budget. Shahnaz Hussain Tips for pimples and acne.

2. Patanjali Apricot Face Scrub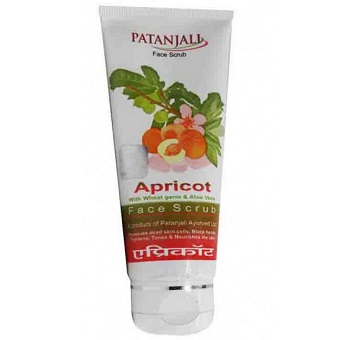 Face scrubs are very good since they give exfoliation that will further help in pores clearing. When the pores are blocked or clogged then skin problems like whiteheads, pimples can happens. Hence this is very crucial that you must keep your pores clean and clear. This scrubber is for 60 rupees for 60g pack.
3. Patanjali Aloevera Gel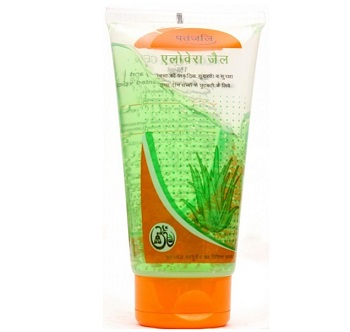 Aloe vera is great for curing the skin diseases and itching. This plant is magical in true sense. You use use aloe vera gel for variety of purposes. In fact when you have pimples, then try applying some on your acne and you will see that the redness and inflammation has reduced considerably. You may also apply this aloe vera gel by mixing some turmeric powder in it. This will also cure the acne very well. Patanjali aloe vera gel costs 35rupees only hence very affordable and inexpensive products. Check out the best facial kits for oily acne prone skin

4. Patanjali Divya Gulab Jal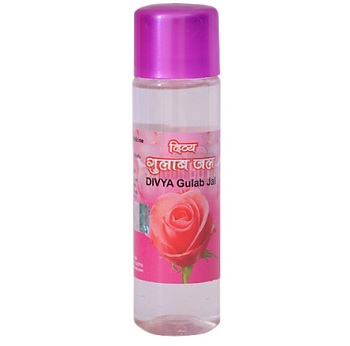 Patanjali Gulab jal is formulated with the natural indigenous red roses which are beneficial. Hence has the goodness of pure rose essence and rose oil. This will treat the skin inflammation and itching of pimples. You can mix some of this rose water in the all kinds of herbal face pack and apply.

5. Patanjali Neem Aloevera With Cucumber Face Pack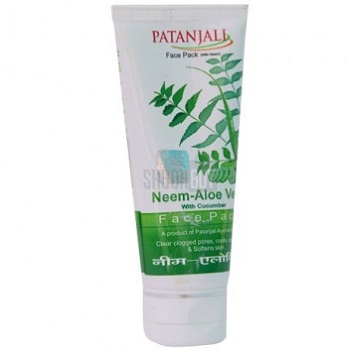 This Patanjali Neem Aloevera with Cucumber face pack is for 60 rupees for 60 gm. This Patanjali Ayurveda product is wonderful for the oily acne prone skin that is struggling with pimples. This has the pure herbs like neem, cucumber, aloe vera etc that clears the oily skin and frees the skin from pimple. This declogs the pores and skin becomes clears with regular usage. Aloe vera and neem are potential anti bacterial products that quickly clear the pimples. Boys with pimples and cane can also try this product.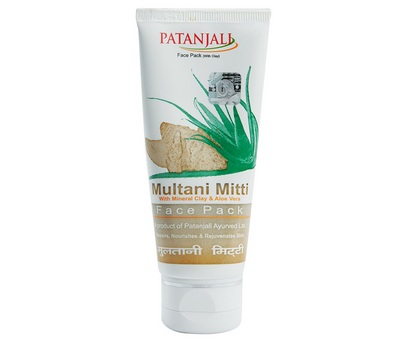 Patanjali Multani Mitti Face Pack is also a great beauty product for pimples and acne. So, if your skin has pimples or is pimple prone then this multani mitti facial pack can be tried. You will see positive changes in your skin since the clay in this will remove the extra oils and sebum and skin gets clear with every usage In fact multani is also filled with minerals and silica that also nourishes the skin and improves the complexion. Furthermore, the dullness of skin that is seen when pimples are there can also be cured with such clay/mud based face packs. You can get this face pack from Patanjali for acne and pimples for 60 rupees.
These are the products from Patanjali for acne and pimples that you can try if your skin is oily or acne prone.