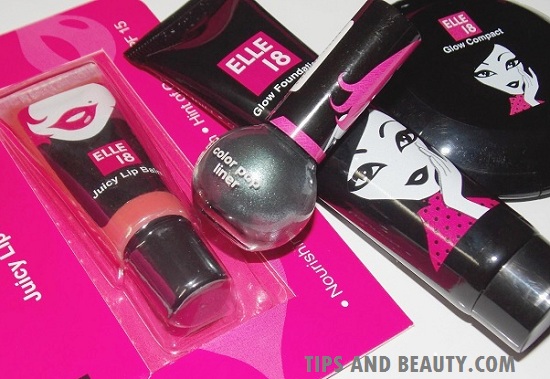 Elle 18 products Review, Price and details: Makeup on Budget
Elle 18 products are very affordable and cheap for the college going girls and teenagers who are on budget. These products are not very expensive which is why they are good to build a beginner's makeup kit. Elle 18 had only the lipsticks and nail paints earlier But now they have got foundation, compact, juicy lip balms, eyeliner as well. Here, I will share 6 of Elle 18's product reviews. you can buy these products from online or on the stores.

Elle 18 Products Review
1. Elle 18 Glow Foundation Review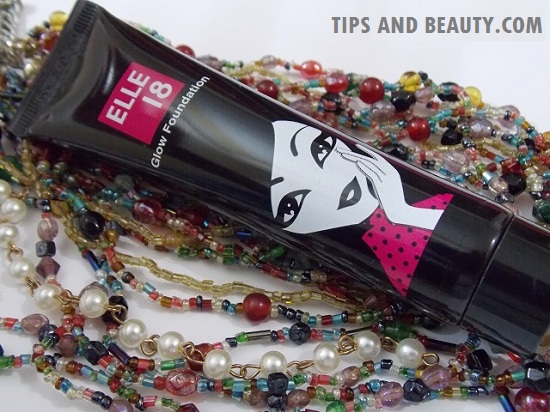 Elle Glow foundation is a light weight and water based foundation that is good for teenagers who wants to use it like a daily foundation. It doesn't give much coverage by makes the skin looks a bit better than before. It covers little marks but not too many of them. This can be easily removed with the help of face wash or cleansing milk. So, you will not really need a makeup remover. I like this foundation as it doesn't block or clog the pores on my oily skin. It is for 150 Rupees and 4 shades are available. I used marble which matched my complexion well.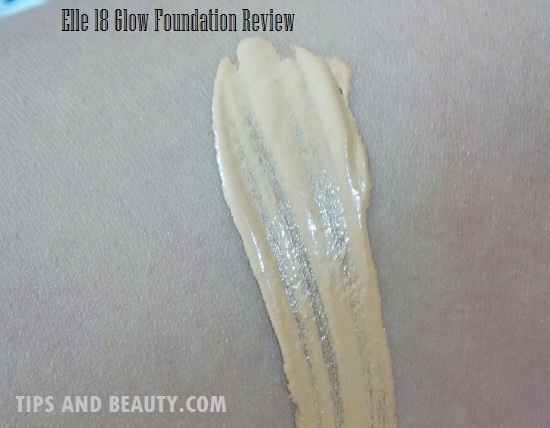 2. Elle 18 Glow Compact Powder Review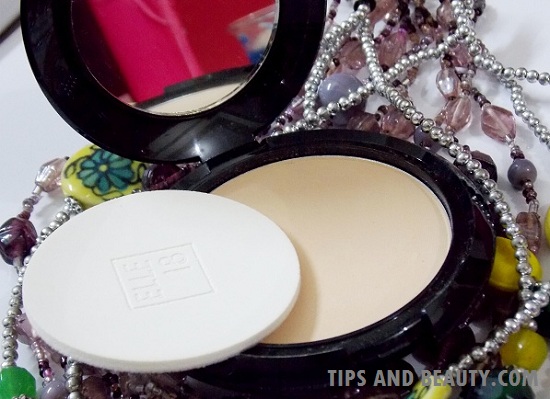 These compacts are priced for 150 rupees and I like the cutesy packaging. They are available in 3 shades. I have Marble, which will go with the fair to medium skin tone. I like its soft texture and the way it makes the skin matte. It is good for girls who want to try out inexpensive but quality products.  It is slightly chalky but when you blend that it seems natural. This Elle 18 Product has an inbuilt mirror and a sponge puff applicator.
Affordable and inexpressive makeup products in India
3. Elle 18 Eyeliner Review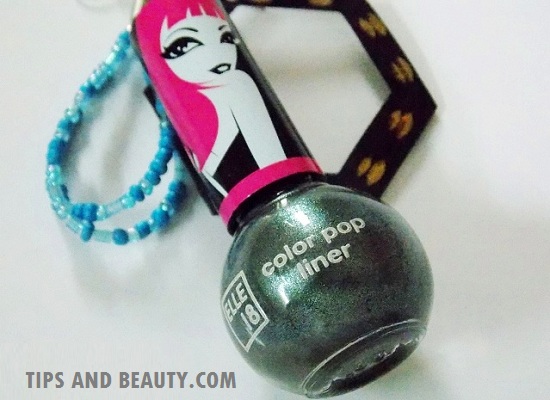 I like the cute round bottle just like the Elle 18 nail pops. The eyeliners were launched in 4 shades and I have this green one which looks a lot like a steel grey color. These are just for 75 rupees and have shimmer in them. To get a good pigmented line, you will have to use them 2 times as that way it will show up well. I would say if you like colored eyeliner then try these as they are very cheap and they are waterproof. Really they are waterproof and I was amazed to see that for 75 rupees a liquid eyeliner which is water resistent and smudge proof is amazing.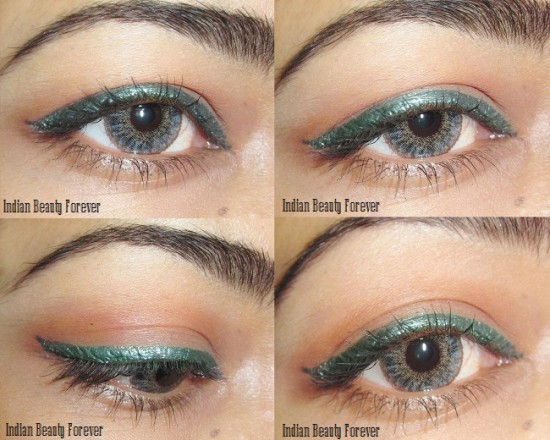 4. Elle 18 Juicy Lip Balm Review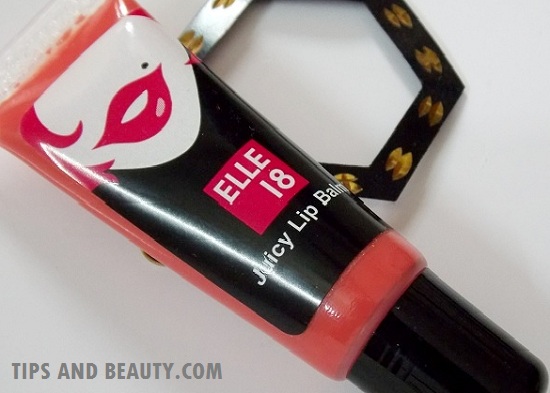 Juicy lip balms Elle 18 product is for 110 rupees and 6 shades are there. I got this color juicy berry which is a peach color. This is a gloss like texture and reminds me of molten chocolate which give some color like if you will see the picture of me wearing this lip balm, you can see that it looks more like a lip sheer lip gloss. I liked these better than the color or tinted lip balms as they are very high in moisturization, I mean they will not dry out the lips but will keep them moisturized, But when you eat anything then it gets wiped off so you will have to reapply.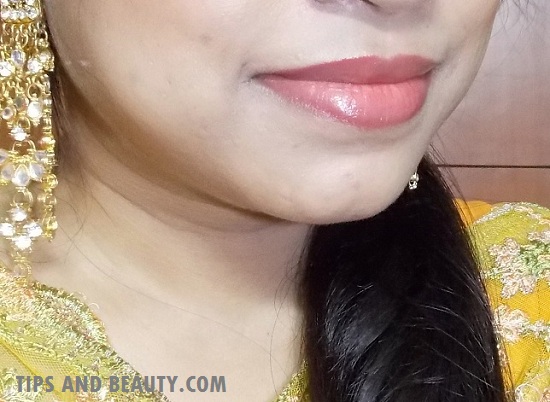 5. Elle 18 Kajal Review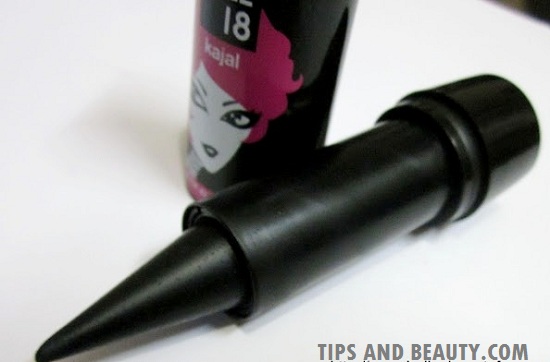 Elle 18 products also have this kajal which is for 80 Rupees. I like the shape of this kajal and it is so much pigmented. Just look at the swatch where I have written my name with this. This is so jet black but it smudges. If you would like to use a kajal that is smudge proof then try Maybelline colossal kohl as this is very dark but not smudge proof. It will come down under the eyes. When I use this. Read: Best kajals in India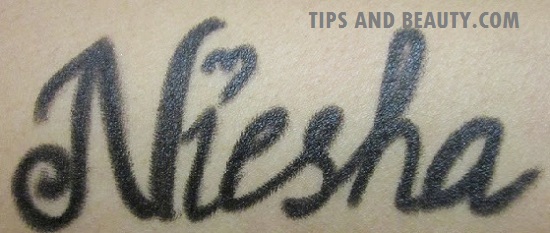 6. Elle 18 Color Pop Lipsticks Review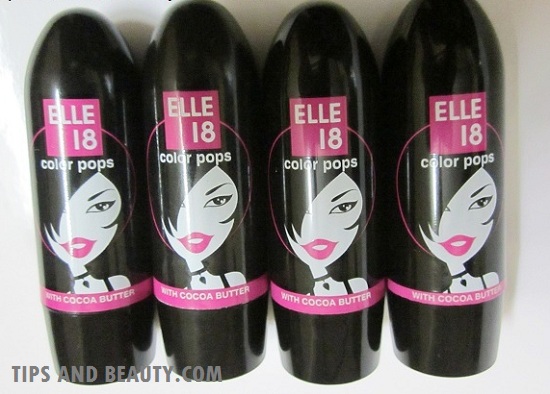 I will review the Elle 18 color pop lipsticks in a separate post but just for an overview I will share how these Elle 18 lipsticks are, I have used these lipsticks when they were called dewlipz.. I use to love the colors and now with these black packaging these Ell 18 Lip products are for 110 Rupees. For that price these lipsticks are good, but favorite color is rosy blush. Most of these colors are not very pigmented but when they are applied 2 times they will give good color pay off. They have this cocoa butter center which is why they will also moisturize your lips and will help to keep the dryness away.
So, these were the Elle 18 products reviews and I will be doing a post on the new Elle 18 Color Boost lipsticks in my next post stay tuned dearies!!