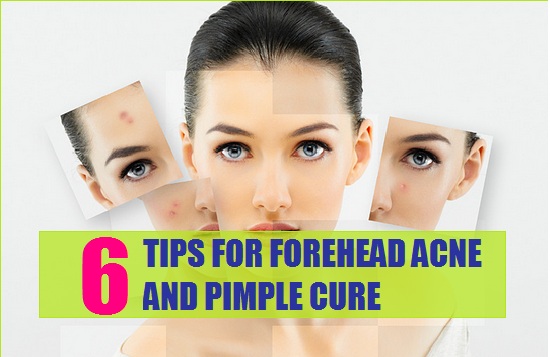 Forehead acne or pimples can cause embarrassment and make you feel conscious of your appearance since forehead is a region which is quite visible when someone meets you. Acne can happen at any age though teen years are when we see a hormonal thrust leading to acne and pimple problems. Stress can also be a reason for acne breakouts. So, read on to know more on how to get rid of the forehead acne faster with natural remedies at home.
Best Natural Treatments for Forehead Acne and Pimples
1. Cleansing
Keep your forehead clean by washing the face twice in a day. Throughout the day when the forehead gets oily try to use a facial spray or use blotting sheets to take off the excess oil. Keeping the skin oil free will help to prevent the forehead acne effectively.
2. Exfoliation
Exfoliate the skin on the forehead every other day to keep the skin clear off the dead skin cells. Dead skin cells along with sebum becomes a great place for the bacteria to reside and breed, thus scrubbing the forehead or proper exfoliation is must have beauty tip to stay clear of the forehead acne and pimples.
Homemade scrub to prevent the forehead acne
Mix 1 teaspoonful of oatmeal and 5 teaspoonful of tomato juice.
Make a paste of these two and apply on the forehead.
Scrub it over the forehead and keep or 10 minutes as a pack.
Wash it off with tepid water.
3. Neem pack for forehead acne treatment
Take some neem powder or 10-12 neem leaves. Crush the leaves and make paste with water. Apply this neem pack over the forehead acne and pimples and wash after 20 minutes. Do this daily to remove the forehead acne faster.
4. Sandalwood cooling pack for forehead acne
Forehead acne can be taken care of with sandalwood pack. Sandalwood soothes the rashes and acne on the forehead and also eliminates the bacterial infection too. Apply sandalwood paste on the forehead and wash after 15 minutes. Try this every day.

5. Turmeric and rose water
Applying a paste of turmeric and rose water over the acne on the forehead also proves to be highly beneficial as it removes the bacterial infection and turmeric also heals the acne scars from the forehead.
6. Tea tree oil
Apply tea tree oil over the acne to heal them faster. this easy beauty tip will get rid of the acne fast and your skin will also get soothing from the redness.