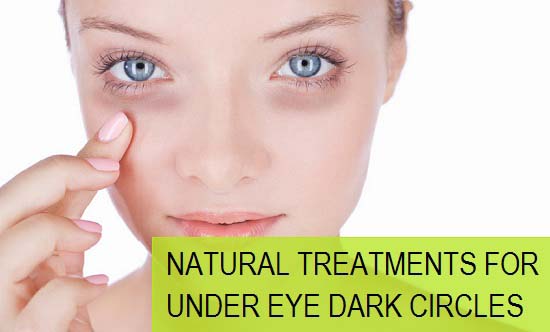 Under eye dark circles can make you look old and tired. The circles under the eyes make one look stressed tired and as if one has not had proper sleep. Under eye darkness can be due to various factors, like heavy drinking of alcohol, smoking, stress, less sleep, medical condition, hereditary etc. To get bright and bigger looking eyes, we all wish to stay away from dark circles but in this hectic lifestyle it is not that easy but there are effective home remedies and treatment that will make the dark circles vanish faster for beautiful eyes, so if you want to reduce the under eye shadows with home remedies then read on.
Home Remedies To Reduce Dark Circles
1. Cucumber
Cucumber juice is a great natural way to get rid if under eye dark circles faster. Rub slices of cucumber under the eyes or the juice of cucumber every night. Cucumber juice will reduce the puffiness of the eyes, eliminates the darkness and makes eye brighter than before other than removing the under eye dark circles. Try this effective remedy everyday to get good results in removing the dark circle instantly.
2. Almond oil
Almond oil is one of the best oils to hydrate the under eye skin to treat the wrinkles under the eyes and also almond oil is a great remedy to get rid of pigmentation and dark circles efficiently. Almond oil besides dong all that for you will also tighten the sagging skin. All you have to do is to apply almond oil under the eyes with gentle pressure, every night before sleeping.

3. Rose water
Rose water has soothing and slightly cooling properties. The goodness of roses in it also makes it capable of skin lightening this it is an effective treatment for under eye darkness. Apply rose water under the eyes twice in a day morning and evening. For puffy eyes, you can also put cotton pad soaked with chilled rose water. This will eliminate the puffiness and darkness under the eyes.
4. Potato
Potatoes can eliminate and fade the skin darkening. Thus, it is used extensively in treating the sun tanning, skin darkening and blemishes from the face and body. But besides that potatoes can also serve as a great natural remedy for under eye dark circles. Just put potato slices over the eyes and wait for 20 minutes. Other than that, apply potato juice under the eyes at night. This will soon lighten the dark circles.
5. Vitamin E oil
Applying vitamin E oil daily every night under the eyes too shows great results in removing the dark circles. You can use the Vitamin E oil capsules which are available easily. This will also eliminate the fine lines under the eyes.
6. Mint juice
Mint juice too works like a charm in reducing the under eye circles. Mint juice help to gently lighten the skin and dark circles. This simple remedy will also brighten the eyes to make the yes look brighter and more awake. Just apply mint juice under the eyes. You can also simply rub a leaf of mint under the eyes and leave for one hours then wash. Try this in the evening which is the best time to do this treatment for eye darkness and shadows.