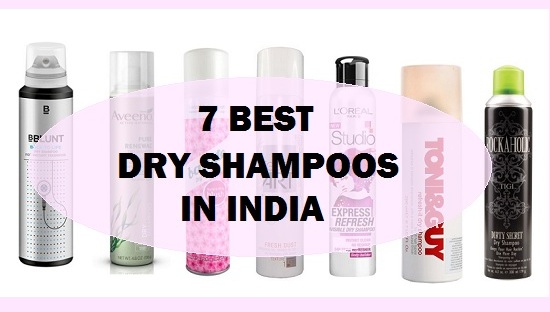 Top Best Dry Shampoos in India

A lot of times, we face problems when we have to go out but there is no time for a hair wash. The greasy oily and low on volume hair is a complete no for most of us. So, what can be done? This is what I used to think earlier. But thank god!! there is a thing called Dry shampoo that can instantly take away the oiliness and grease off the scalp and hair. This leaves the hair roots lifted and hair becomes bouncier gain. But do you know girls how these dry shampoos work.
They will soak up the excessive oils and greasiness from the hair and the scalp. Due to this hair and scalp appears matte and as if we have done a hair wash. They can't match with the results of actual hair wash honestly but they can be savior most of the times. Like when we have to go out for a meeting or date and don't have time to get the hair wash done. By the way,  date se yaad aaya, you can also see a quick date makeup look here that I did. :) You can also read how to use dry shampoo
Best Dry Shampoos in India from brands with their prices

So, here I have compiled a list of some best dry shampoos present in India that can be bought online from the popular sites. You can also get these dry shampoos from salons. So here they are that you can try.
1. BBlunt Back to Life Instant Dry Shampoo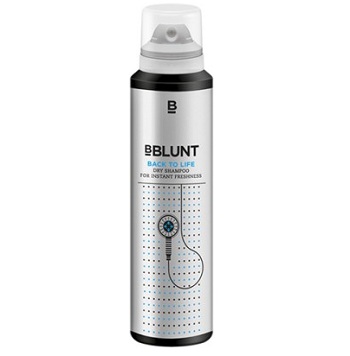 I am currently using this Dry Shampoo and I think this is the most affordable dry shampoo in India as this is only for rupees 550. Else if you will notice, the other brands' dry shampoos are quite pricier. This is a bottle of the size of a deodorant bottle and has 125 ml .Good news: There is a mini bottle for just 250 rupees that you can keep in the bag for Instant touch ups. :)

2. L'Oreal Paris Studio Express Refresh Invisible Dry Shampoo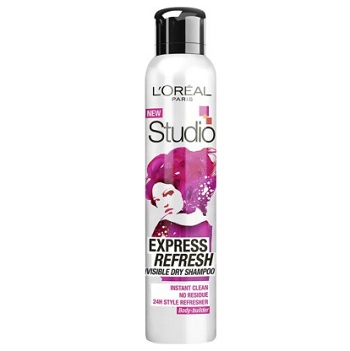 Wooh!! That was a long name. :) This is from L'Oreal Paris and the hair care line of L'Oreal Paris that is known as L'Oreal Professionnel also makes a dry shampoo which I loved. This dry shampoo is for rupees 1499 for 200 ml bottle. This can be easily sprayed on the hair and get some boost of volume instantly.
3. Toni & Guy Refresh It Dry Shampoo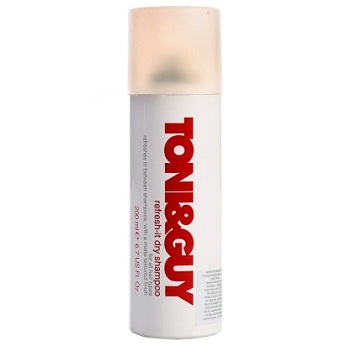 This is a great dry shampoo from a renowned hair care brand Toni & Guy, I like their shampoo and conditioners. This Toni & Guy dry shampoo is for 1075 for 200 ml. This smells fresh and soaks the excess grease from the hair without making the scalp dry or flaky. Give a matte finish on the hair by absorbing the oils.
4. Aveeno Pure Renewal Dry Shampoo Sulphate Free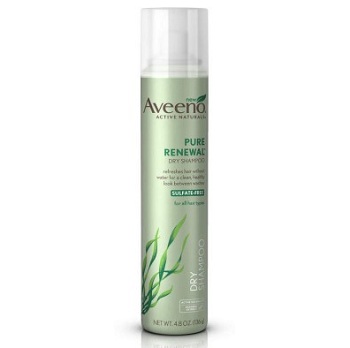 Aveeno dry shampoo comes for 1690 rupees though I have seen this is at discount on some online shops. This is for all the hair type and great to be used in between the hair wash. This is sulphate free and does not leave white residue when used or flakiness even when you apply more. But massaging is really important after using dry shampoos.
5. Batiste Dry Shampoo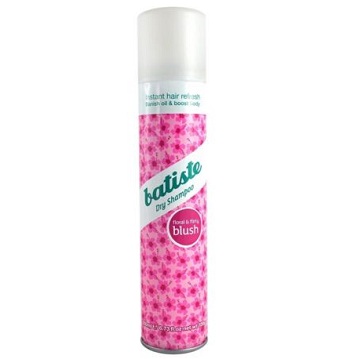 I have honestly not used this spray dry shampoo but that doesn't mean this is not worth. This shampoo is really raved and worth trying. I have seen this shampoo only on eBay.in. This is priced at 1500 rupees and the seller ships from New York. I think there, this will be cheaper at least. I really wish our local brands too come up with dry shampoos as places in India which are very humid can leave the hair greasy. Especially when you have thin limpy hair. Anyways moving on to the next option. :)

6. TIGI Rockoholic Dirty Secret Dry shampoo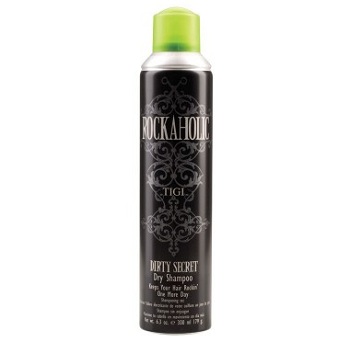 This comes for 1000 rupees for 300 ml which is very good as you are getting double the quantity at less price. This has a refreshing smell and has a quick absorbent formula which won't leave the scalp whitish looking with residue left behind or flaky.
7. L'Oreal Professionnel Tecni Art Fresh Dust Dry Shampoo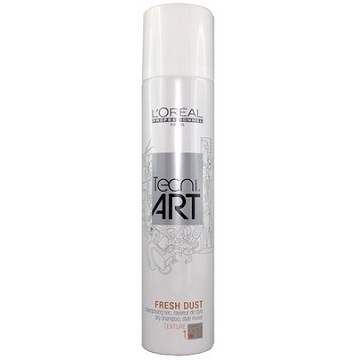 This is my old love. I mean I still have this L'Oreal Professionnel Techni Art Dry shampoo but I am trying the BBlunt one more. I got this around months ago and really tall bottle of only 150 ml. This is a no residue formula which when sprayed on the roots will absorb the oils, dirt and grease from the scalp. While this is massaged gently on the hair this gives them a natural bounce and body to the hair.
So, my dearies, these were the options for the good dry shampoo in India. You can try any of these as they all are good. But if you will ask my preference then I will say, go for BBlunt as this is budget friendly and easily available online and in salons. Or even go for L'Oreal Professionnel Tecni Art Fresh Dust Dry Shampoo. This too is easily available in most of the salons.