Beauty Tips to Get Fair Skin Complexion at Home
Healthy sparking complexion makes you not only beautiful, but says a lot about your health as well. We use so many cosmetics and skin care products to make the complexion brighter. But have you even noticed that our glow and beauty of skin complexion is basically dependent on both inside and outer care that we take. That is so true!! :) Here we will share some easy yet really beneficial tips that you can incorporate in your lifestyle to get a fairer skin complexion. But why just fairer skin complexion, these tips will give a luminescent and radiance to your skin making it beautiful. All you have to do is to regularly try these natural tips to achieve a fair skin complexion.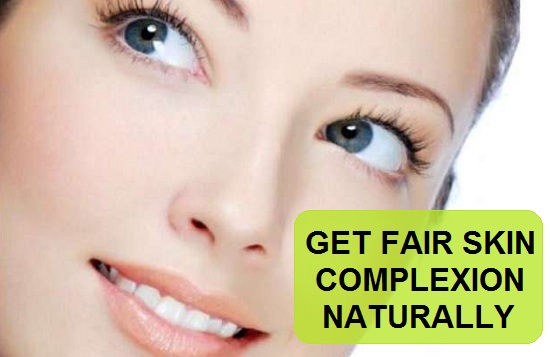 Natural Tips to Get Fair Skin Tone at Home
1. Scrubbing for Skin

Softening

and Glow

Regular scrubbing your facial skin will reveal a naturally glowing complexion. Not only that, do you know scrubbing also give you a healthy looking skin. You can make and store a very easy face scrub. I am sharing this recipe that you can try to brighten up the dull skin complexion.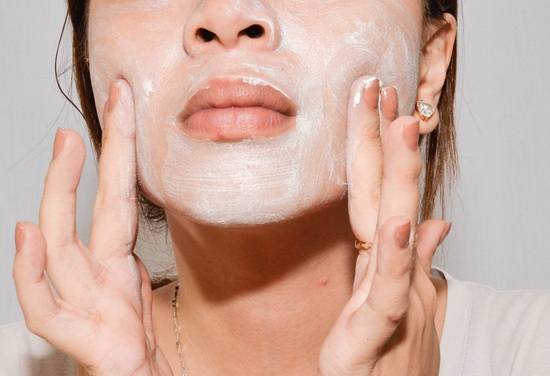 You need rice powder which we also call as rice flour. Or you can take a cup of rice and grind it.

Now store this powder in an air tight container.

Now whenever you wish to scrub the face. Just take some on the palm and mix with some honey.

Wet the face and apply this to lightly scrub the rough dead skin on the face.

You will love the clear glowing complexion scrubbing can give.
2. Sunscreen to maintain the fairness

Now, let me ask you, if you are doing all the remedies to lighten the skin complexion but when you go out, you do not use the sunscreen, then do you think your skin will remain fairer or become fairer. No it won't as you will get tanned again. So always use sunscreen whenever you step out in the sun. If you think that sunscreen can make your face feel greasy and sticky then use gel based sunscreen they are best for oily skin.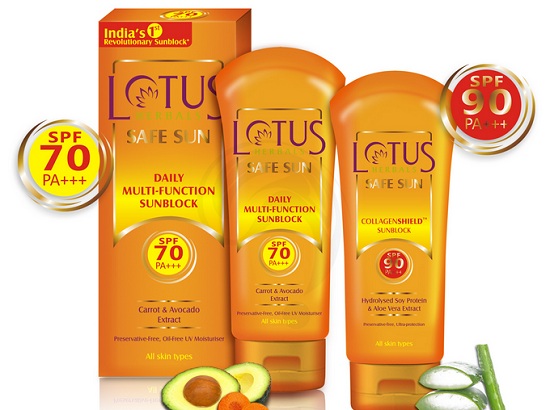 3. Fruit juices for lighter complexion

Fruit juices are extremely good whether you drink the juice or apply that on the face. When you regularly drink fruit juice then it makes your hair and skin healthy looking it is because fruit juices are loaded with the vitamins. And you must know that vitamins are very crucial to propagate the processes like skin renewal, skin tightening and enhancing the skin elasticity. You can also apply little bit of fresh fruit juice to lighten the skin and wash after 20 minutes.

4. Besan Ubtan for improving skin complexion
Besan ubtans are also one of the best methods to get the fairer skin complexion by couple of shades. So, here is a very easy ubtan pack recipe that you can try daily. This will keep the skin fairer and will not let the sun tanning to get accumulated.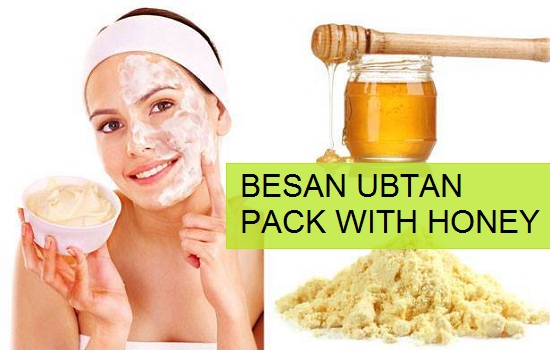 You will need:
Gram flour
Honey
Turmeric
Mix 1 teaspoonful of besan and 1 teaspoonful of honey.

Mix 2 pinches of turmeric in it and apply on the face. Wash after 10 minutes.

Do this daily and soon you will be amazed by the smoothness and clarity of the skin.
5. Honey and lemon facial fairness pack
Another easy fairness face pack that can be done daily is a vitamin C rich face pack with lemon and honey. Here is the recipe:
Just mix 1 teaspoonful of honey with 1 teaspoonful of lemon juice.

Apply on the face then wait for 20 minutes. Wash with clear water.

This too can be one daily to make the skin glowing and complexion lighter.

You know this will also make the sun darkening of skin get faded.
6. Potato and cucumber juice toner
Face toner using the natural herbal ingredients will also lighten the skin color and makes the skin color fairer.. This is an easy recipe for face toner for whitening of skin.
You will need:
Potato juice
Cucumber juice
Mix some potato juice with cucumber juice. Apply this all over the face neck and even on the hands if you see some darkness over there too. I use this on my feet as they are slightly darker due sun tanning. This should be done every other day for better results. By the way friends, this remedy is also great treatment for fading off the dark circles.
7. Tomato juice remedy to improve complexion
This is the easiest remedy in my knowledge that I will recommend to use daily when we want to lighten our skin color, fade the sun tanning and to brighten the skin complexion. Here is the procedure: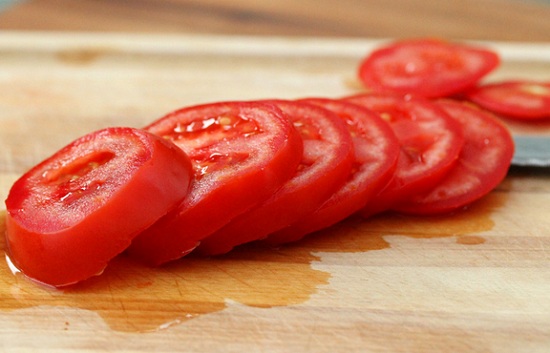 All you need is to just take a small slice of tomato and rub it over the face. Keep this for 15 minutes.

You can do your work then wash your face with normal water.

I would suggest you try this remedy in the evening like 1-2 hours before going to sleep. I love to do this daily.
So, that was the best and easy tips to get fair skin complexion at home girls, you can decide which are the remedies that you will like to do. For eg: The face packs an be done daily as mentioned and fruit juices, sunscreen etc should be taken into usage daily.