Face Packs for sun tanned Skin in Summers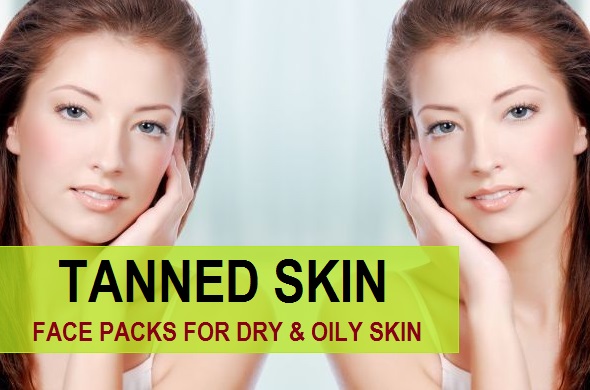 Sun tanning is one of the common things that we face in summers. Summers mean hot and humid weather. The strong UV rays of sun tend to cause the skin darkening. But this is also true that in summers we like to go to beaches, water parks etc. Moreover, college students, sports people etc have to go outdoors without any choice so, the sun tan is inevitable mostly. So, how can we go about reducing the sun tanning and darkening of the skin during summers. Sun tanning is caused usually when skin is continuously exposed to sunlight for long hours. A dark layer forms on skin due to harmful sun rays and increase in melanin levels. Sun tanned skin never seems appealing. Are you suffering with tanned skin? If yes, then you need not worry. Here are few easy and amazing summer face packs for tanned skin caused during hot summer season.
Homemade Face packs for sun tanned skin

Turmeric and gram flour
Turmeric is a natural agent which whitens the skin you may have heard about ubtans that is applied to the brides for fairness. Gram flour i a deep skin cleansing agent. This face packs can be sued for all the skin types. If you need some readymade products to get rid of the tan then check out this list on Best tan removal products in India

Prepare a mixture by adding 2 tablespoons of gram flour to 1 tablespoon of milk and add a pinch of turmeric powder to it.

Apply this mixture for 20 minutes and remove the face pack by scrubbing it in clockwise direction and rinse with cold water.

This mixture works as a bleach on skin and helps greatly in removal of tanning.
Saffron and yogurt
Saffron though very expensive is a well known beauty ingredient. It refrain acne, dark spots and tan on skin. Yogurt contains zinc that removes tan naturally. This is one of the best natural remedy to remove tan from face.

Soak 5 to 6 strands of saffron in 2 tablespoons of yogurt overnight and add 1 tablespoon gram flour to it.

Apply this mixture all over your face and leave it for 20 minutes.

Remove the pack with lukewarm water. Repeat 2 time in week. Men too can try this detanning facial pack.

Red lentil (Masoor ki daal) and aloe vera gel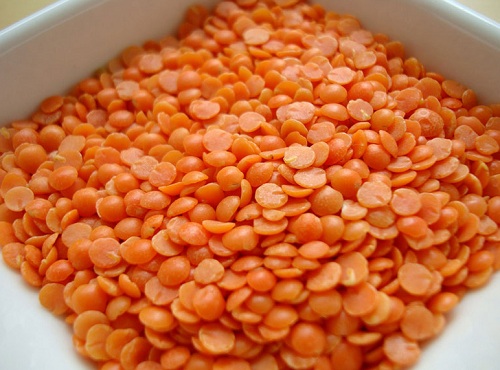 Red lentil and aloe vera gel helps in removal of dark tan.This remedy is good when you have old tan that get stubborn to remove.

Soak 2 spoons of red lentil overnight and grind it the next morning.

Use this  evenly on your face and neck.

Leave for half an hour and wash it with lukewarm water.

Apply this pack regularly for a week for effective results.
Glycerin and sugar
Lemon juice works as a bleaching agent and removes tan. Sugar works like a scrub and clear clogged pores while glycerin softens skin.
In a bowl, add a tablespoon of lemon juice, few granules of sugar and ½ teaspoon glycerin.

Apply this pack and leave it to dry for 10 minutes. Rinse with cool water.

Apply this mask once every week.
Cabbage and honey
Cabbage possesses skin lightening agents and also cleans the sun tanned skin. Honey removes blackheads, impurities and moisturizes skin.
Grate and squeeze cabbage to extract juice.

In 1 tablespoon of cabbage juice, add 1 teaspoon of honey and 1 tablespoon of gram flour to it.

Apply this pack evenly and rinse your face after 10 minutes.
Oily skin Packs for sun tanned skin
Lemon Juice face pack
Extract a tablespoon of each lemon, potato and cucumber juice. Apply it with a cotton ball and leave it for 15 minutes. Wash with cold water. This is excellent home remedy for sun tanned oily skin.

This face pack soothes the skin and lightens our skin tone by removing the layer of sun tanning.
Fuller's earth (Multani mitti)
In 2 tablespoon of multani mitti add a few drops of rose water (for oily skin) or raw milk (for dry skin) and mix it well. Apply this pack for half an hour and clean with raw milk or lukewarm water.
Multani mitti is a kind of clay that has wonderful health and skin benefits. It removes impurities from clogged pores and also helps to get rid of tanned skin.
Raw milk and orange peel powder
Orange peel is full of vitamin c and citric acid which not only removes tan but also gives an amazing glow to skin. Daily application of raw milk will surely result in sun tan free skin.
In 2 tablespoon of orange peel powder add 1 tablespoon of raw milk and mix it.

Check for the right consistency and apply this pack on your face.

Let it stay for 10 minutes and rinse with cold water.
Application of any of the above listed face packs will gradually remove tan from face. Enjoy your summers without being scared of sun tan.