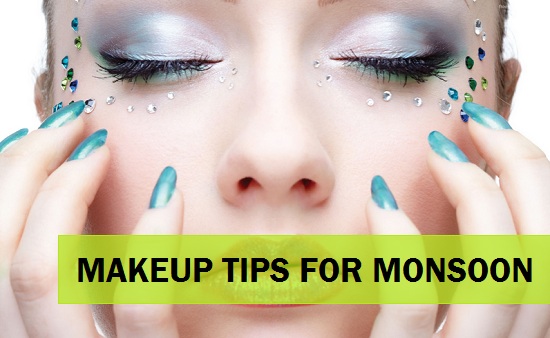 Monsoon or rainy season delights us as the weather becomes very soothing and cool. This rainy season also gives relief from hot summers. But do you know that in this weather our makeup has to be a bit different. Due to the chances that we can get wet in the rain and because of the high humidity levels. We will share some easy and amazing makeup tips for monsoon or rainy season.
Face Make Up Tips for Monsoon
Make Up Base: It will be good if you keep your makeup base lighter so that your skin can breathe and does not sweat too much. Humid weather makes the skin sweat more and the base makeup is also likely to get patchy therefore keeping the base makeup light is appropriate. Light water based foundations and light BB creams are best in this monsoon season.
Blush: Rather than using powder blushes, you can use cream blushes. If you want some extra color then apply a layer of powder blush over the cream blush so that it will last longer and stays much longer on your cheeks to give a glow and color to your face.
Eye Makeup Tips for Monsoon
Eye makeup is crucial as when you get wet this is easier to get wash away and make you look horrible. So make sure that you follow these eye makeup related tips during monsoon season.

Eyebrows: If you would like to fill the eyebrows then use the pencils and not the brow powders. It is because the pencils have a creamy texture therefore they will stick on the skin better and even if your sweat or get wet in the rain then too it will not come down to make your eyes look darker unlike the brow powder. You may also use brow gels.

Eye shadow: You will be well aware that any powder formula of your eye shadow will drip sown the eyes. In the rainy season, when the humidity is higher, cream eye shadows are very good. These eye shadows will last on the eyes.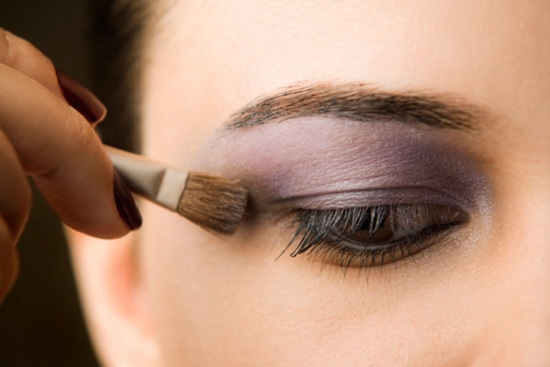 Eyeliner: Liquid eyeliners are a complete NO in this monsoon season. Gel or cream eyeliners are the best. Gel eyeliners will stay long and doesn't get fade. Even if you will wipe your face then too the eyeliner will be on your eyes.
Mascara: You can apply waterproof mascara which will not make you raccoon eyes when you're in a mood to enjoy the monsoon by getting wet in the rain. There are very inexpensive waterproof mascara available like Maybelline hypercurl mascara.
Lips: You can use anything on the lips as that is hardly any problem but lip stains are better in this humid season and also make sure that you are not using lipsticks which bleed in summers and rainy season.
So, these were the makeup related tips for monsoon and rainy season that one should keep in mind and looks as stunning.