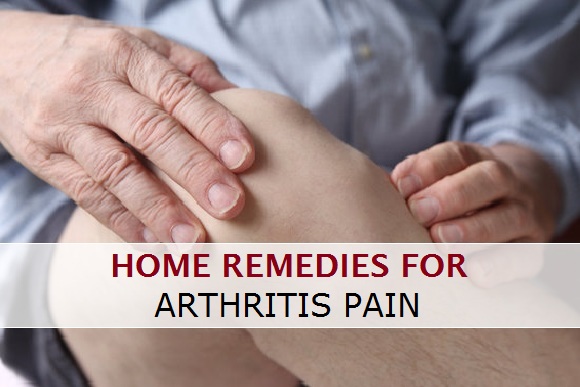 Home remedies for arthritis pain and joint pain
Arthritis pain is the inflammation of the joints which causes the pain when the movement happens using the joints. Joint pain can be due to several reasons like osteoporosis, gout, rheumatoid, strain etc which causes the pain. Now whatever is the reason? Joint pain or arthritis pain can be unbearable and limits a person's free movements. But the good thing is that there are certain home remedies that can lower the pain by reducing the inflammation of the joints. So, if you have been lately suffering from arthritis pain or joint pain in general these natural cures will help you.
1. Ginger and honey remedy
Ginger has some vital antioxidants and come with the anti inflammatory properties. Other than that ginger comes equipped with so many other health benefits as well. Include ginger daily in the diet like in the form of ginger tea. Another remedy for arthritis pain is ginger and honey. Take one teaspoonful of ginger and add half teaspoonful of honey. Mix it and take it orally twice in a day.
2. Turmeric and ginger
As we mentioned ginger has anti-inflammatory benefits which reduce the inflammation and pain. Turmeric too has antioxidants and anti-inflammatory properties. Make ginger tea and add half teaspoonful of turmeric in it. Drink this once in a day. It will reduce the arthritis pain and will make you active throughout the day.
3. Epsom salt
Epsom salt is enriched with magnesium sulphate which is a natural way to get relief from the arthritis pain. Take some Epsom salt and add in to some warm water. So, that as a soak water. Soak the joint which has the arthritis pain and soon it will give relief.
4. Massaging
Massaging with oils like almond oil, mustard oil, wintergreen essential oil is proven helpful in reducing the pain. Massaging can be done twice a day by warming up the oils a bit. Rubbing the oils on the joints lightly and then tying a cloth will really make a difference in the joint pain.
5. Magnesium
Magnesium is responsible for carrying out loads of biochemical processes inside the body to keep it fit and healthier. Magnesium is responsible for a good body density hence low magnesium level in the body may leave to low bone density which is also one of the reasons for arthritis and joint pain. You should also increase you magnesium intake will results in healthier bones.
6. Exercises
Exercises are an important thing we all should include which keeps the body and mind healthy. There are so many benefits of exercising that will need us to do a separate post on that but when it comes to arthritis pain relief. Exercising can help make the joints more flexible. Exercise helps in strengthening the joint muscles. Even if you could take a brisk walk that would be good. Slight stretching is good but do not put extra pressure.
7. Fish oil
Another remedy for arthritis pain cure is a diet related remedy and for that you need to increase the intake of the Omega 3 fatty acids. Omega 3 fatty acids are high in salmon and fish oil. You can take one teaspoonful of fish oil everyday to keep the inflammation and arthritis and joint pain under control.