Natural skin bleach for fair skin at home
Many of us use bleach creams to lighten and match the color of facial hairs with that of the skin color so that the skin looks fairer, brighter and lighter. Bleaching ensures that the facial hairs are not much visible. Bleaching is an easy solution though if you don't want to use store bought chemical bleach creams then these natural bleach to lighten facial hair will be for you. Not only these natural bleaching methods will spare you from the damage chemicals will do. They are good for sensitive skin that can get irritated very easily with the use of chemical bleaches.
Homemade Skin Bleaching Tips
Here are some natural bleaches to lighten the facial hair to get fair skin.
1. Lemon Juice as a Instant natural skin bleach



Lemon juice is a very multipurpose product whether you want to lighten the complexion, bleach the facial hair or to get rid of the marks, lemon can be said as a best mate to do all this for you. The enzymes in lemon juice bleach the color of the facial hair and match them with the skin color to make skin look fair. Lemon juice can be a bit strong for the delicate skin hence using it with some honey or some rose water is the best. Lemon can be excellent homemade Herbal bleach for the face as well as hair.
How to use lemon to naturally bleach the skin and dark hair
Take a teaspoonful of lemon juice and mix some honey into it.

Mix both of them well and apply on the face.

Keep this for 20 minutes and then rinse off with plain water.

Let some sunlight on your face for 5 minutes when you have this lemon treatment.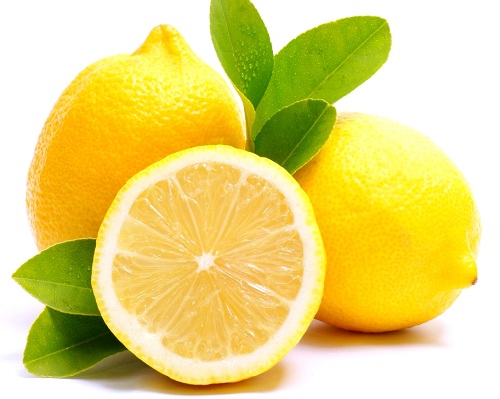 Sunlight will help bleach the facial hair soaked up on lemon juice. This remedy can be tried daily or thrice a week to naturally bleach and lighten the facial hair. If you have extra sensitive skin that gets red after the use of lemon juice, then decrease the quantity of the lemon juice used. Lemons are excellent bleaching agents for oily skin. If redness or irritation persists then wash your face with cold water and stop the treatment, possibly your sensitive skin is not adjusting well with this treatment.
2. Tomatoes as home made skin bleach



After the lemons, tomatoes are the second hot favorite when one desires to lighten marks and to bleach the facial hair to get fair skin. The way to use tomatoes is quite simple and easy.
How to apply tomato to lighten dark hair on face
Take a tomato and cut it. Rub the slice on the face gently for 5 minutes.

Leave the juices to soak into your skin for 20 minutes.

Wash your face with plain water.
If you are thinking how to natural bleach your face then, doing this treatment regularly will lighten and bleach the naturally darker facial hair so that they are less visible and shouldn't make your skin look dull. Overnight application can aids in the whitening of the skin within few days. Make sure that you do this treatment at least thrice a week to get faster results.

3. Papaya as a natural skin bleach



I personally love papayas, as they are multipurpose and multifunctional. Apart from making the skin fairer, bleaching the dark facial hair, they give an extra glow to the skin. You can either use papaya pulp with some honey or with some lemon juice. When it mixed up with the lemon juice then its desired results are seen very soon. Both the enzymes in lemon juice and the papain in papaya work their way to give results faster.

How to use papaya to bleach the skin
Take some pulp of papaya and mix some honey and lime juice into it.

Mix it and apply on the cleansed face.

Keep for 15- 20 minutes and then rinse.
It bleaches and lightens the facial hair. Skin tone appears fairer and smoother. These can be the added bonus of this wonderful instant face pack other than bleaching the dark hairs for dark skinned people.
4. Urad dal (White lentils) Treatment to bleach hair



Another quick remedy to naturally bleach facial hair is using a lentil face pack. It is a dual purpose facial treatment as it lightens the hair and makes the hair strand finer, so that they are less visible.
Soak white lentils or urad dal at night and then in the morning grind them.

Once you get a coarse paste, put some drop of lime juice in it.

Apply this on the face and keep for 20 minutes.

Wash the face with tepid water with gentle scrubbing with the pack on the face.
Make sure to keep the lentils paste coarser, not fine powdery. While you scrub the face with this it, try to be gentle. This face pack exfoliates the skin taking off the dead skin layer. Gradually, it removes the facial hair and bleach them mildly. This is an effective treatment to get rid of the facial hairs. Do not be too harsh while scrubbing and taking this coarse pack off your face. It may turn skin red. Do it regularly twice a week. It can lighten the skin as well as bleach the skin effectively. Do check the White tone face powders for skin fairness

5. Orange Peel and yoghurt as a natural skin bleach



Another natural way to bleach the facial hair is with yoghurt and orange peel. Take some orange peel powder and a teaspoonful of curd. In a small bowl. Mix both of them and apply on face. Rinse off after 20 minutes.
6. Gram flour and egg white as natural skin bleach
Gram flour and egg white also bleach the facial hair for a fair complexion naturally.
Take a teaspoonful of gram flour and some egg white.

Mix both the ingredients to make a paste of thick consistency.

Apply evenly on the clean face. Once dried, take it off in a rubbing motion and wash off with lukewarm water.
This face pack will remove the facial hair with regular use. Egg white naturally bleaches the facial hair to match then with the skin color.
7. Tea and lime juice to bleach skin

Mix some tea water and lime juice in a small bowl. Apply on the face thrice a week to get good results. Keep the mixture on the face and once it gets dry. Wash off with luke warm water.
These natural bleach for the facial hair, bleaches gently and naturally that is why it may take some extra time for these treatments to show up desired results. In order to fetch the benefits, try to be consistent with the remedies. When any redness or irritation persists discontinue doing the treatment and wash off the face with cold water.