Skin tanning or sun tan is common in summers. It can darken the skin and skin looks quite dull. Sun tan is not just darken the skin color by increasing the melanin but it can also lead to wrinkles and lines. If your skin is hyper sensitive then sun tan can also cause pigmentation around jawline, nose, cheeks etc. So, if  you are wondering about the best ways to remove sun tan from face faster then natural remedies are always the best. Home remedies as we say will help you lighten the tan and the darkness. Moreover, they are safe to be used on all  the skin types. To quickly remove sun tan, you can start following the below mentioned recipes.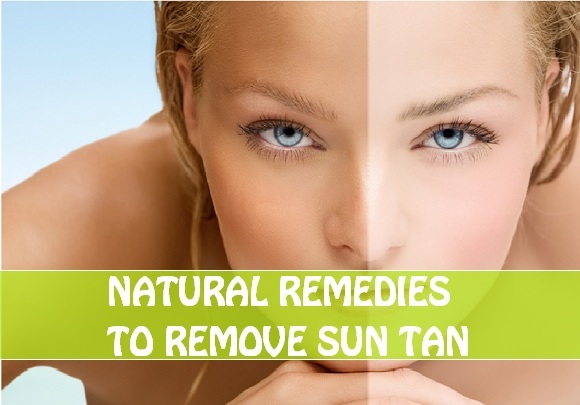 7 Natural Remedies for Sun Tan Removal from Face Quickly
1. Yoghurt and Turmeric to remove sun tan:
Turmeric powder is antibacterial and helps to reduce the tanning naturally. Moreover turmeric and lactic acid in the yogurt will make the skin fair. This can also be a good way to get fairness easily for all skin types.
To prepare this anti tan pack, take one teaspoonful of yoghurt and whip it properly so that it gets smoother.

Now mix 2 pinches of turmeric powder.

Use the pack on the face and hands, legs where the sun tan is and keep for half an hour.

Wash off with mild water.
[ Summer face packs for oily skin ]
2. Chandan or sandal wood pack and Rose water

Chandan or sandalwood has been used since centuries to get beautiful skin. Sandalwood has skin healing and skin soothing features. Which is why sandalwood also cures the skin problems like sun burn, sun tan, pigmentation and boils in summers. Sandalwood is good for all the skin types and is used as face packs.
Make a pack with sandalwood and rose water.

Use that on the sun burnt skin or the sun tanned skin like on face, hands etc.

Let it dry completely and wash off.

This natural treatment with sandal will help in remove the sun tan removal fast.
3. Aloe vera and Lemon Juice 
Aloe vera is a blessed plant with its juice and gel being beneficial for skin, hair and health. Aloe vera gel is enriched with vitamins, mineral and water content. High moisture and mineral contents helps to keep the skin hydrated and lighten the sun tan from skin. It is also good to use on the skin in summers when the skin gets sun burnt and get patchy.
Take some fresh aloe vera gel and apply on the affected areas.

Keep this overnight and wash in the morning.

Try this everyday to get rid of sun tanning of the face.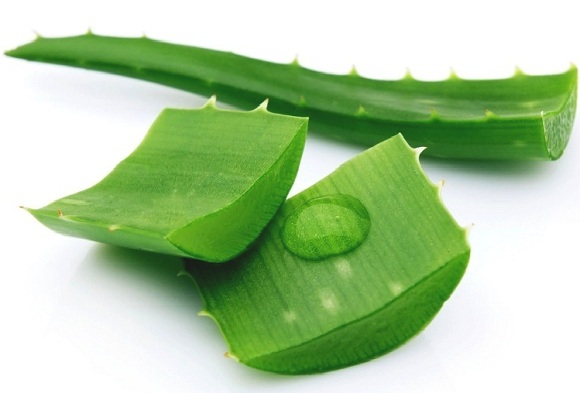 Aloe vera gel can also be used by mixing with some lemon juice to get rid of the sun tan faster from the face and body skin.
4. Coconut water 
Coconut water too is good for removing the sun tan from the facial skin. In addition with the sun tan lightening properties, coconut water is also great to make the skin tone lightner. It tones and firms up the skin with its nutrients. This coconut water is an efficient home remedy for sun tan removal in a natural way.
Apply coconut water on the affected skin or when you come home after staying long in the sun.

College students who get tanned easily can try this treatment to fade the tanning and skin darkness due to sun exposure for long duration.
5. Tomato juice Slices

Natural skin bleaching agents like tomato juice is also an effective remedy to treat the sun tan on hands, feet, face and back. Tomato juice gets absorbed into the skin and works to lighten the skin. It gently removes the tan and cures the skin pigmentation due to sun tanning. Apply tomato juice or rub tomato slices every day on the tanned skin to get rid of the sun tan faster. [ Face packs to remove tan ]
6. Oatmeal and Milk
Oatmeal is considered efficient to remove the sun damage and sun tan from the face and body skin.
Soak oatmeal in milk and apply on the face.

Keep for 20 minutes then wash the face with water.

This can be tried on the body before going to shower for sun tan removal.
7. Cumin water 
Cumin water is a good natural remedy for removing sun tan.

Take one teaspoonful of cumin seeds and put them in half cup of water.

Boil it and when the water reaches ½ cup then stop boiling.

Let it cool down and use this to massage the tanned skin.

This treatment will help in sun tan removal quickly.
So, sun tan is not that difficult to get rid of if you follow these tips and do them regularly. These natural ways for sun tan removal will make sure than the tan get lightened and the skin becomes smoother and the texture improves.