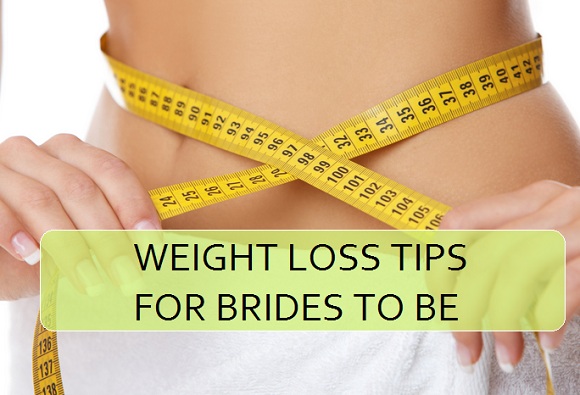 Weight Loss tips for brides to be- How to shed weight before marriage
Your wedding day is undoubtedly the most cherished and important day of the life. And all you need is to look your best. If you are one of those brides who are still in weight loss mode before the wedding so that you look slimmer and the wedding dress or the bridal lehenga should look stunning but as a bride you should never go for an extreme diet trying to get into that dress before the wedding. The diet before the wedding should be in a healthier way since before the wedding there are lots of tasks like shopping, arrangements that you need to approve and things can get tedious because of that the last thing you want is the tired and lackluster face. So here, we will be sharing some good weight loss tips for the brides to be that will helps control and shed those extra kilos before the wedding but will not snatch the lovely bridal glow from the face.
These tips are not only for the brides but grooms can take some tips on weight loss from diet before the marriage for a couple.
1. See the calories: In India wedding season is about sweets and desserts and high in fat food, delicacies but being a bride you should make sure that the consumption of high calorie food should be minimized as this is the most vital and helpful step in loosing the weight before the marriage.
2. Breakfast: Breakfast is the important meal for the day which should not be ignored. You can include fresh vegetable and fruit juice and some oatmeal which are high in fibre whole grain which detoxifies the body to give that additional glow on the face along with the weight loss. Taking a healthy breakfast is the best weight loss tip for brides to be.
3. Workouts: Workouts and weight loss goes hand in hand so those of you who wish to loose weight prior to wedding should stick to a half an hour workout or some activities like brisk walking jogging, cardio, even dancing and aerobics is a good idea. These will help weight loss and would also relieve from the pre wedding stress since exercises release stress busting hormones so that will be a bonus.
4. Alcohols: Alcohols have calories too so limit or minimize if you love to celebrate with alcohol.
5. Take enough sleep: When you take enough sleep then it gives two benefits one that it gives you glow and a fresh rejuvenated skin, second is the weight loss benefit. When you take ample sleep of 7- 8 hours then your body responds to weight loss tips that we have mentioned above in a better way. We know sleeping beauties will love this weight loss tip for brides to be.
6. Snacks: Prior to wedding, there is so much of hustle bustle and eatable being everywhere which will make you gorge on them but minimizing them is the best weight loss tips that anyone will give you especially when you are bride to be since all this will destroy the weight loss dream that you've had. But you can always take nuts or fresh fruits in between the meals to get away with the extra flab and to have the benefits of omega 3 fatty acids and nutrients that the nuts will give you. Trust us nuts are the best thing to give you a radiant skin. [Benefits of drinking amla juice for weight loss]
7. Water: It is the best thing you can take throughout the day. In winter, most of the time when we feel hungry, we are actually thirsty so, increase your water intake and see the weight getting down. Water also keeps the bloating away. And will also make you eat less which results in lesser calories in the body.
So, what you think about these weight loss tips for brides to be? You may have realized that these aren't anything that will keep you starved but will help you loose weight by choosing healthier alternatives which will not only make you get rid of the extra weight but as a bonus will show up on the skin as glow whereas on a crash diet you could feel lazy, weaker and dull skin. Now, choice is yours? Do let us know what your preferred choice is.