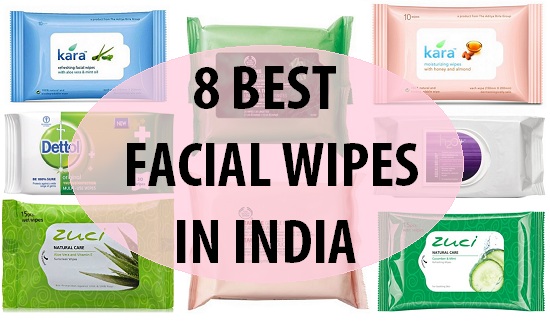 Facial wipes are important to keep the face clean and soft looking. When one can't afford to cleanse the face then these facial wipes come handy to get rid of the dirt and dust off the face. Here, we have compiled a list of best face cleansing wipes in India.
8 Best Facial Wipes in India with Price (2021)
1. Kara refreshing facial wipes with aloe vera & mint Oil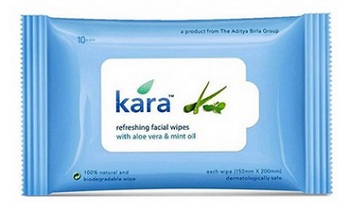 The Kara Refreshing Facial Wipes are very popular. These facials wipe effectively removes dirt, excessive sebum and oil from the face and neck area. The aloe vera in these facial wipe nourishes skin while mint oil provides freshening feel with no allergies. These wipes are for 40 rupees for a pack of 10 wipes.
Best Lip Balms for dry dark lips
2. Dettol Multi-use Wipes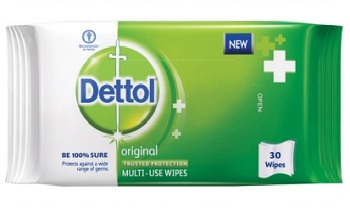 Dettol wipes are multi purpose and can be used for face to take care of any infection cuts etc. The pH neutral and moisturizing formula makes them ideal for skin. These can also be used on the kitchen, refrigerator, microwaves etc. A pack of 10 wipes are for 115 rupees.
3. Zuci Natural Care Aloe Vera and Vitamin-E Sunscreen Wet
These Zuci wet wipes have sunscreen protection and aloe vera. They also have vitamin E to further maintain the moisture level of the skin intact. Pack of 60 wipes will cost 190 rupees.
4. H2O Plus Aqualibrium Cleansing Face Wipes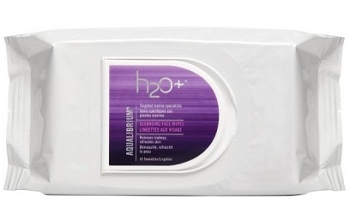 These facial wipes in India are from H20 and are oil-free cleansing wipes that are perfect to remove all the traces of makeup. After the usage, these will leave the skin refreshing. These facial wipes are enriched with the marine algae, lavender extract and Provitamin B that improves the skin tone and texture. These are for 630 rupees for 45 facial wipes.
Best Tan removal face products in India
5. The Body Shop Tea Tree Cleansing Wipes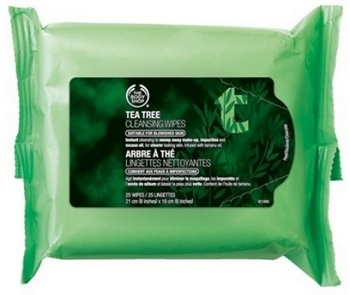 Tea tree cleaning wipes are a part of The Body Shop's acne prone skin care range. These can be used for blemished skin to cleanses and refresh it. These tea tree oil enriched wipes will deep clean the skin pores and get rid of any impurities and sebum. These face wipes are for 500 rupees for 25 wipes.
6. Zuci Cucumber & Mint Wipes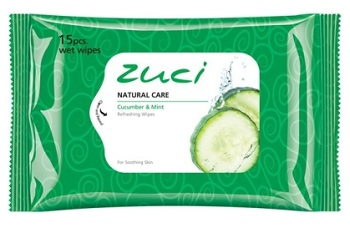 To tone the skin, these Zuci cucumber and mint facial wipes are ideal. These wipes have extracts of mint and cucumber, both of which are natural astringent for the oily to combination skin. They will leave the skin looking toned and fresh. Pack for 15 wipes will cost 50 rupees.
7. The Body Shop Vitamin E Gentle Facial Cleansing Wipes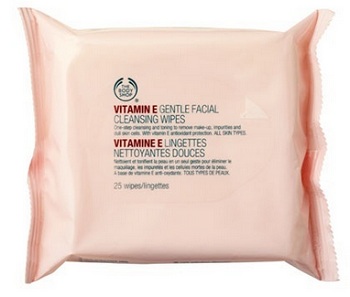 Vitamin E is good for dry skin to reduce the dryness. The body shop wet wipes are enriched with Vitamin E that makes them perfect for all the skin type especially dry skin. These facial wipes are bio degradable, removes the makeup residue properly and leaves the skin moisturized. Pack of 25 wipes will cost 500 rupees in India.
8. Kara Deep Pore Clear Wipes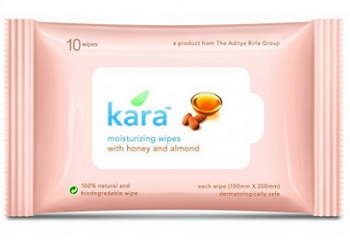 Kara Deep Pore Cleansing Wipes has the convenience of cleansing the face with cleansing milk as they are mess free and good to deep cleanse the pores and skin. These Kara facial pore cleansing wipes have natural ingredients like Jojoba & Avocado extracts that helps to get rid of all the impurities. These will cost 75 rupees for 10 facial cleansing wipes.